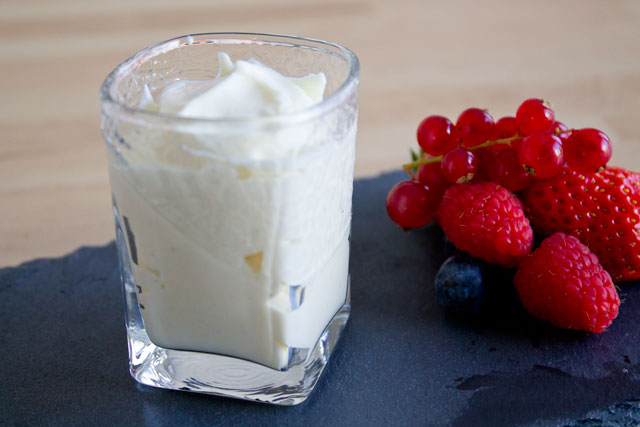 Halfway between pastry cream and crème anglaise, here is the Bavarian cream.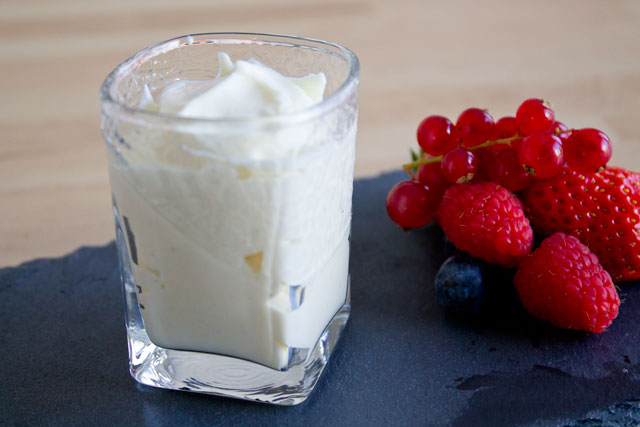 This cream comes directly from… France! (Or maybe Russia… Pastry history is vague, but one thing it's certain: it doesn't come from German Bavaria.) 🙂
French chef Carême is usually credited for inventing this cream, probably for a Bavarian client.
A Bavarian cream is nothing more than a custard sauce with gelatin and whipped cream. It is often used as a cake filling but I think it is also very good as a standalone dessert, especially when served with red fruits.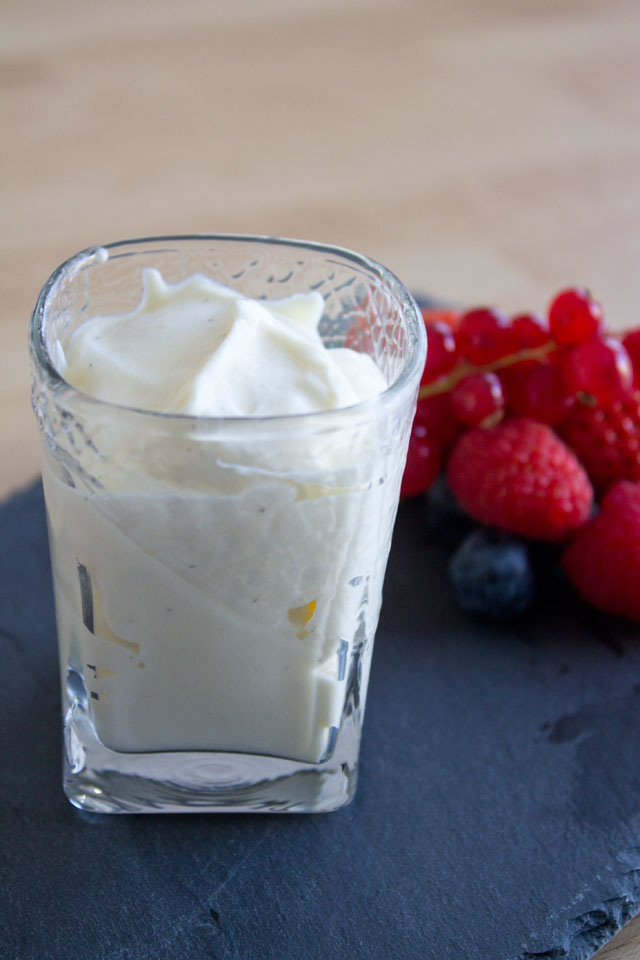 It is traditionally flavoured with vanilla, but, like for pastry cream and custard sauces, you can add any flavouring you want (e.g. chocolate, spirits, spices…).
Here are a couple of delicate steps in this recipe:
Cooking the custard: the custard temperature should reach but not be higher than 85°C; a higher temperature will make the egg yolks curdle and a lower temperature will not pasteurize the custard
Gelatin: it must soaked in cold water around 10 minutes before using, then squeezed and incorporate in the hot custard
Whipped cream: it must very cold to be whipped and it must be incorporated when the custard reaches 25°C or else it will become liquid again; it is also very important to whip cream to soft peaks: overwhipping it would give an unpleasant texture to the finished Bavarian cream.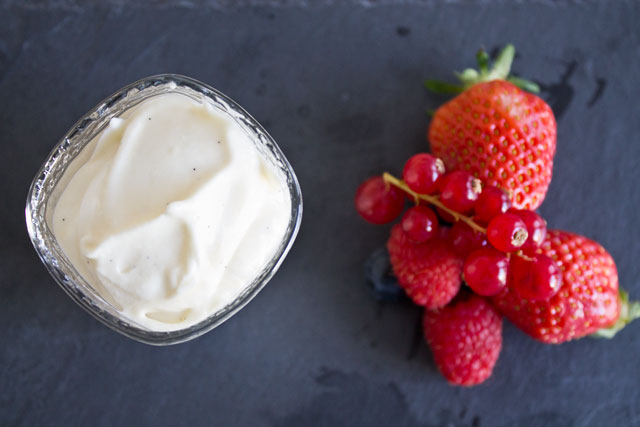 Since this cream contains gelatin, it must be used immediately as cake filling or poured into serving moulds or glasses.
Bavarian cream

Print recipe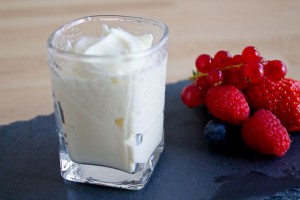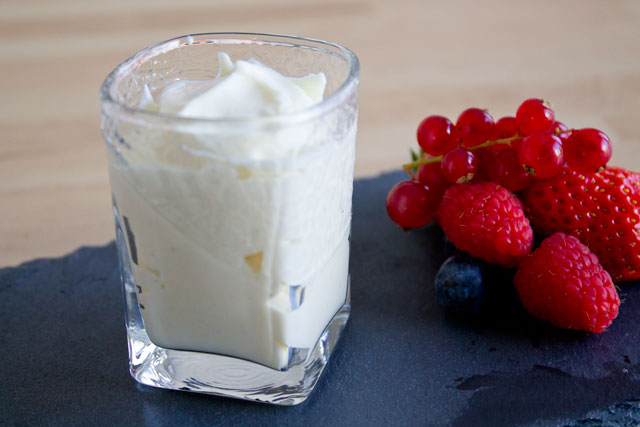 Ingredients
| | |
| --- | --- |
| 100ml | Milk |
| 100 | Heavy cream (to be heated with the milk) |
| 40g | Granulated sugar |
| 1/2 | Vanilla bean, split |
| 2 | Egg yolks |
| 5g | Sheet gelatin (~2.5 sheets) |
| 200 | Heavy cream (to be whipped to soft peaks) |
Directions