Recipe: Chocolate Royal cake ("Trianon")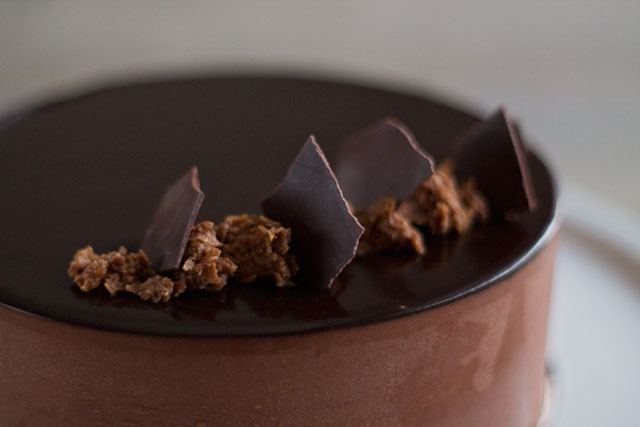 So yes, last month I celebrated my birthday. 29 years. For the third time.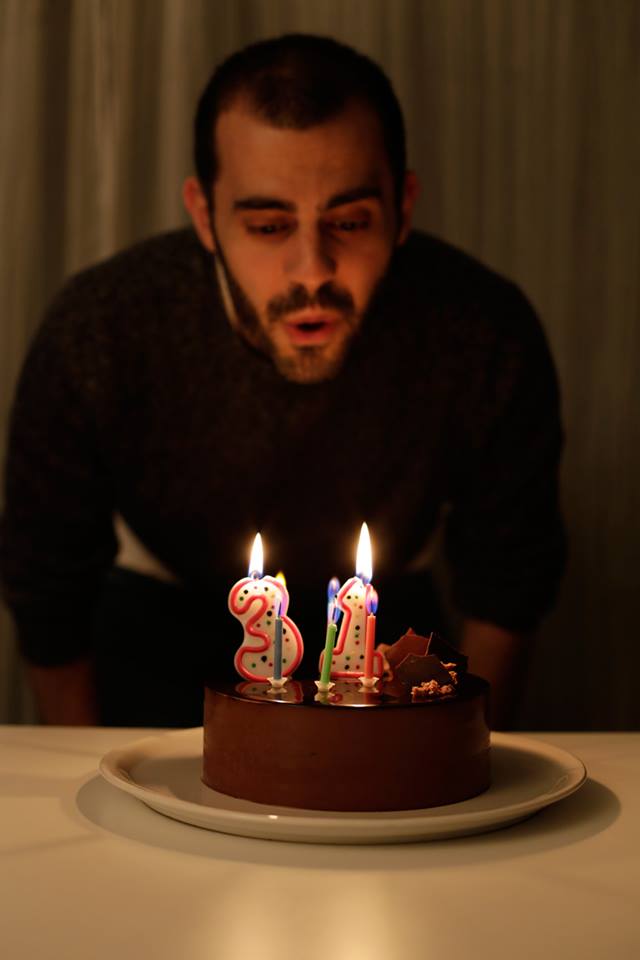 For some, a birthday is a bit like New Year's Eve: time of self-analysis, goal-setting and celebration. Personally, I only cared about the cake. 🙂
My only reflection could be that not much has happened in the last year: yes, I got a sort of promotion at work, I went to Brazil five times, met a very nice person, the started earning a bit with the blog etc… But what I meant is: I'm not a pastry chef yet. Yet sometimes I still feel like I should flip my desk, run away and open an ice cream shop somewhere fancy! 😛 One day…
Anyway, my birthday seemed like the perfect occasion to make me my favourite cake of all: the Chocolate Royal, also called "Trianon".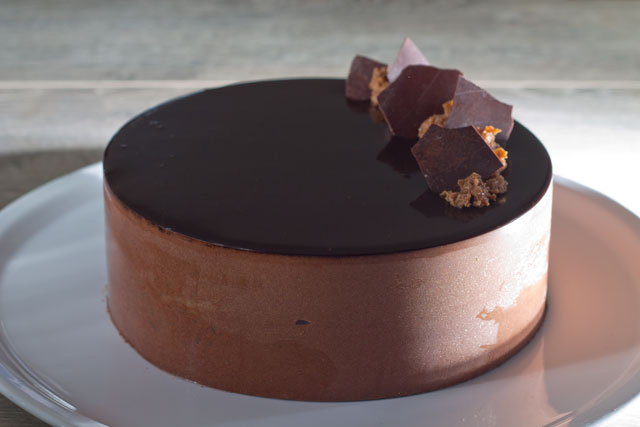 I didn't throw any big party like last year (you can see me below questionably dressed as a whitening Michael Jackson in last year's 80's themed birthday party), but the cake was the same: a chocolate mousse with two crunchy layers of dacquoise covered with chocolate, praline paste and crunchy feuillantine (Gavottes). All topped by a classy and super shiny chocolate mirror glaze.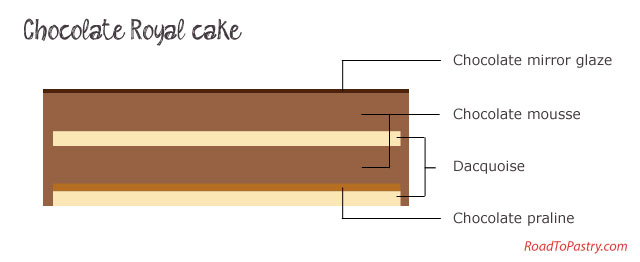 Note: Gavottes is a French brand of "crêpes dentelles", a famous dessert that has probably no equivalent elsewhere: if you can't find them, just know they are thin, buttery and super crunchy. If I were outside of France, I would probably replace them with corn flakes.
Don't forget it is a "Royal" cake, so please treat yourself well when making this recipe: make your own praline paste, spend an almost-ridiculous amount of money on top-quality chocolate and make that glaze shine like there is no tomorrow!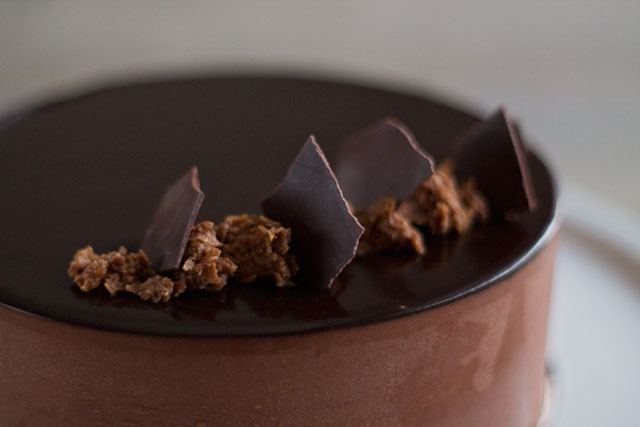 And for you, what is the ideal birthday cake?
Chocolate Royal (Trianon)

Print recipe
Ingredients
Dacquoise
| | |
| --- | --- |
| 60g | Egg whites |
| 35g | Granulated sugar (for the egg whites) |
| 55g | Ground almonds |
| 40g | Granulated sugar |
| 15g | Pastry flour |
| | Sliced almonds or chopped hazelnuts (optional) |
Chocolate praline
| | |
| --- | --- |
| 80g | Crunchy (or any other coarsely-chopped thin and crunchy product, such as corn flakes) |
| 50g | Milk chocolate |
| 150g | Praline paste |
Chocolate mousse
| | |
| --- | --- |
| 120g | Egg yolks |
| 70g | Granulated sugar |
| 25g | Water |
| 200g | Dark couverture chocolate (66%) |
| 400g | Heavy cream, cold (30%-35% fat) |
Chocolate mirror glaze
| | |
| --- | --- |
| 50g | Water |
| 140g | Granulated sugar |
| 45 | Cocoa powder |
| 95g | Heavy cream |
| 6g | Sheet gelatin (= 3 x 2g sheets)) |
Decoration
Directions
Note
The cake can be frozen before glazing for several weeks or just refrigerated for up to 4-5 days.