I know, I know, this is not a good-looking cake at all. The reason is: it's not a cake, nor anything finished to be eaten "as is".
It is a dacquoise, often used as base, hidden inside scrumptious mousses or creams: it is not beautiful, but it's sweet and crunchy.
A dacquoise, pronounced "dah-kwaz" (which in English sounds like the name of a late 90's rapper) is a pastry fundamental coming from Dax, a city in the south-west of France and is halfway between a meringue and a macaron, although it is baked at higher temperatures (180°C).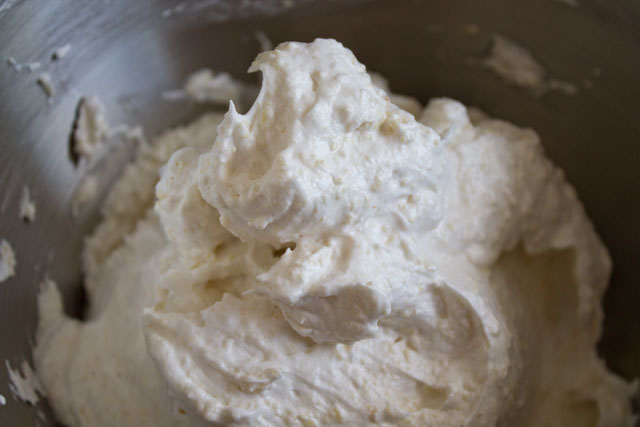 For modern tortes (entremets), made up mostly of creams and mousses, a dacquoise is a great crunchy addition and brings in the additional flavour of nuts or other dry fruits (for example hazelnuts, walnuts, pistachios but also shredded coconut).
If you have no idea what to make with this, you can bake multiple rounds and fill them with a mousse or a ganache or any cream you want. Otherwise, you can also check out the recipe of my Chocolate Royal (coming soon!)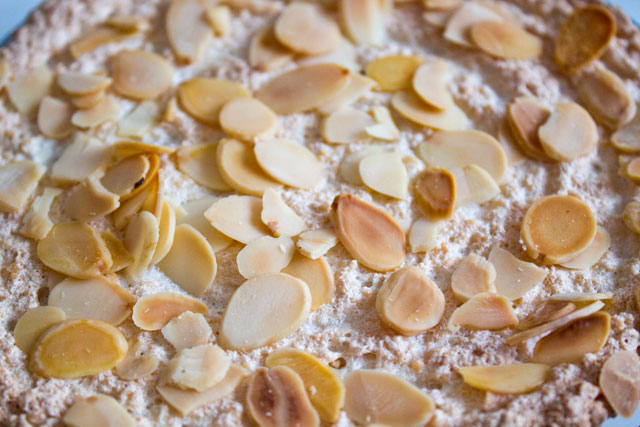 Dacquoise

Print recipe
Ingredients
| | |
| --- | --- |
| 60g | Egg whites |
| 35g | Granulated sugar (for the egg whites) |
| 55g | Ground almonds (or hazelnuts, or both, or any dry fruits you want) |
| 40g | Granulated sugar |
| 15g | Pastry flour |
| | Sliced almonds (or chopped hazelnuts, ...) |
Directions