Recipe: Baked French meringues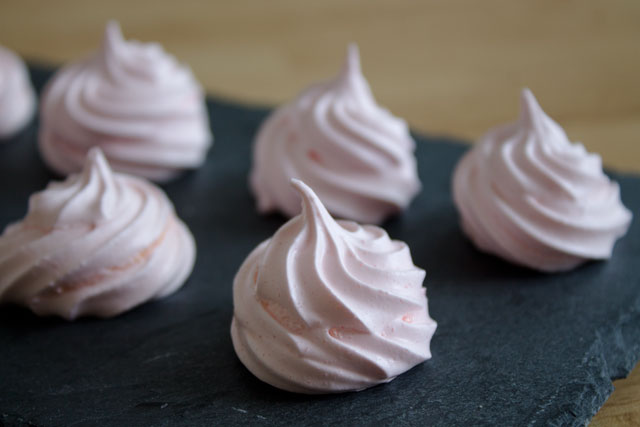 Before going through this simple recipe, let me recap one important thing: meringues are simply a mixture of egg whites and sugar.
That's the technical definition and there is no mention about the ratio of sugar to egg whites, nor whether they are soft or hard, baked or broiled.
So, whenever you are adding whipped egg whites with sugar to a cake batter, you are technically adding a meringue.
Then, there is the most famous type of meringue, the one most people know and that you can buy in bakeries: the baked meringues.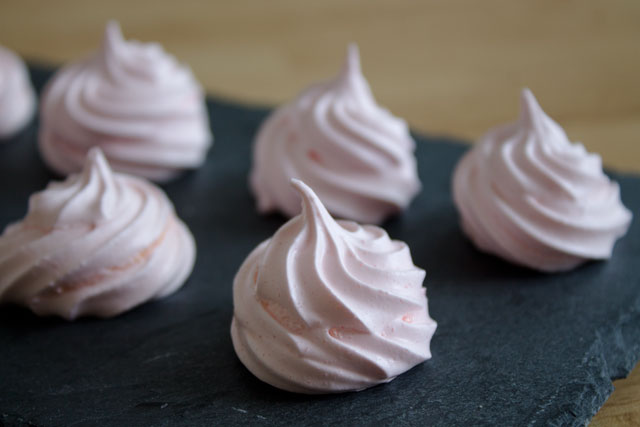 And that is exactly what this post is about: how to make the perfect baked meringues? You will need:
Room-temperature ingredients: room-temperature egg whites increase more in volume compared to  refrigerated ones
A quantity of sugar that is double the weight of egg whites (this is the standard recipe, but the ratio might vary)
Time: baked meringues are not really "baked"; they are just "dried out" for several hours: the water in them evaporates in the oven, whose ideal temperature is 80°C-110°C. The result is crisp, sugary meringues, which are perfectly dried up to the core.
If you're in a hurry, forget about making meringues and forget about a higher oven temperature: it won't work, believe me! 🙂
French meringues are less stable than other types (e.g. Italian or Swiss meringues) and should be baked/used as soon as possible. Also remember that egg whites foam best at medium rather than high speed: this allows meringues to have a more solid and stable structure.
Meringues can be enhanced with liquid flavourings and colourings and then piped in any shape you want, from simple, plain drops…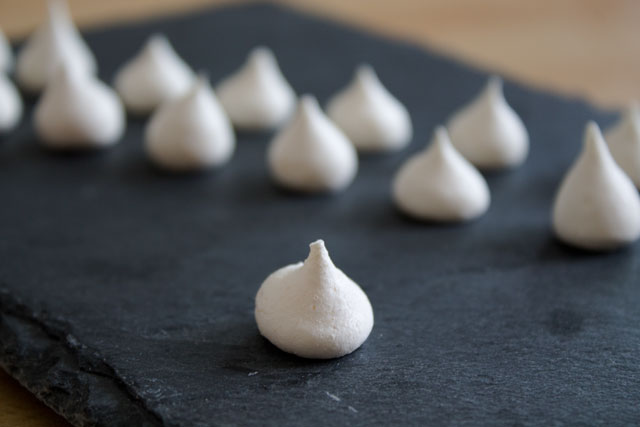 …to star-shaped drops…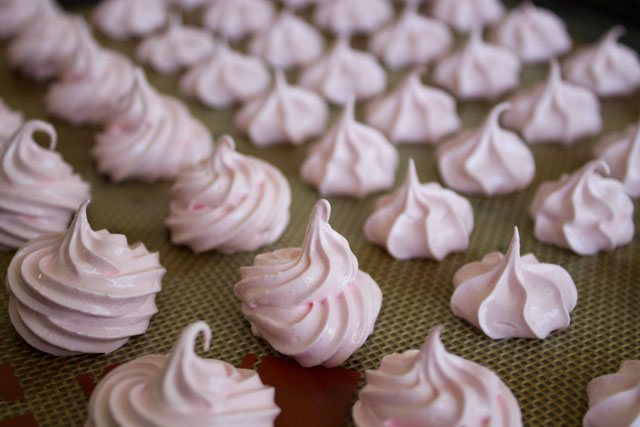 …or even big rounds that can be used as the bottom of modern cakes.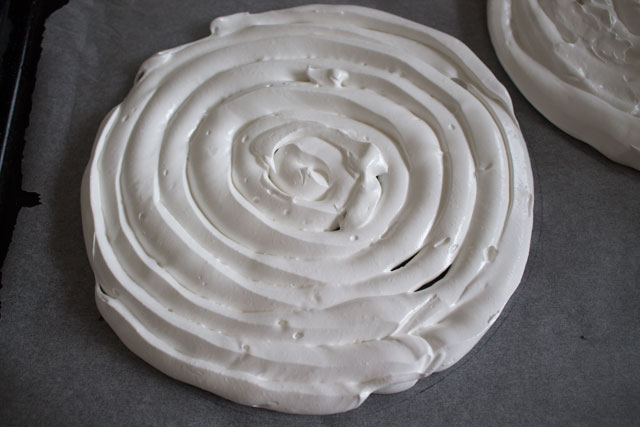 Oh, of course: egg whites are very touchy! They will not foam at all if there is any trace of fat in them; so before whipping, make sure the mixing bowl is perfectly clean (and dried at room temperature or with a clean paper towel) and that there are no traces of yolk in the egg whites.
Baked French meringues

Print recipe
Ingredients
| | |
| --- | --- |
| 100g | Egg whites |
| 100g | Granulated sugar |
| 100g | Granulated sugar or powdered sugar |
| | Flavouring (optional - e.g. vanilla extract, orange-blossom water,...-) |
Directions