Video: Strawberry, rhubarb and almond tart
If there is one thing I like in pastry is… challenges!
Any new recipe or experiment, especially if it comes from big chefs, initially looks impossible. But breaking down all the tasks, it becomes manageable and the satisfaction at the end is immense!
That's why I decided to start a new video series called "Pimp my cake" (yes, I grew up with MTV). The concept is simple: pick a basic recipe and take it to the next level, with more flavours, more layers, and great looks.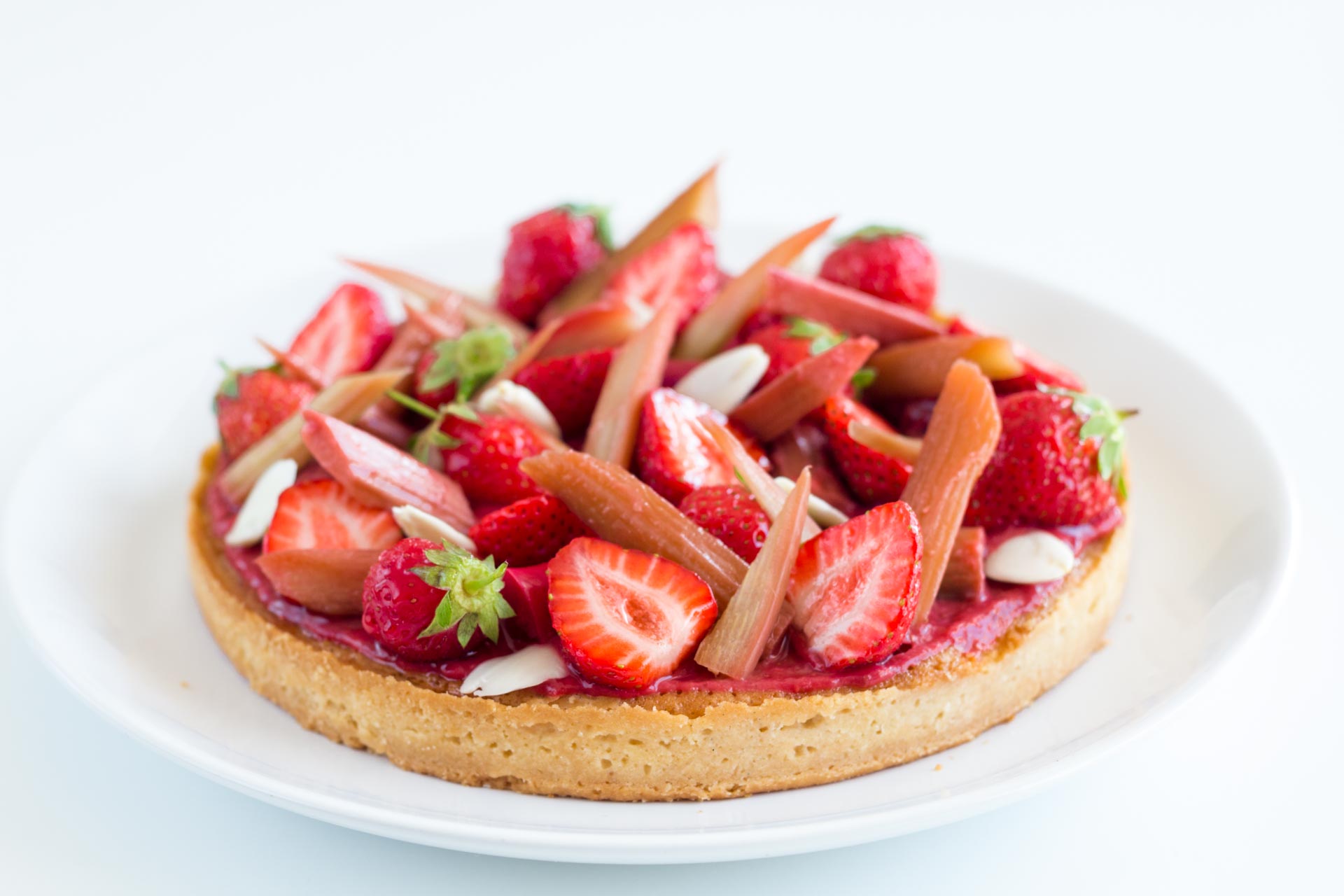 I chose a strawberry tart. Simple. But I followed Claire Heitzler's recipe, who is the pastry goddess currently in charge of Ladurée and previously working in a Parisian Michelin 3-star restaurant. Not bad uh? Needless to say: the cake looks and tastes amazing, and initially it seemed impossible to make.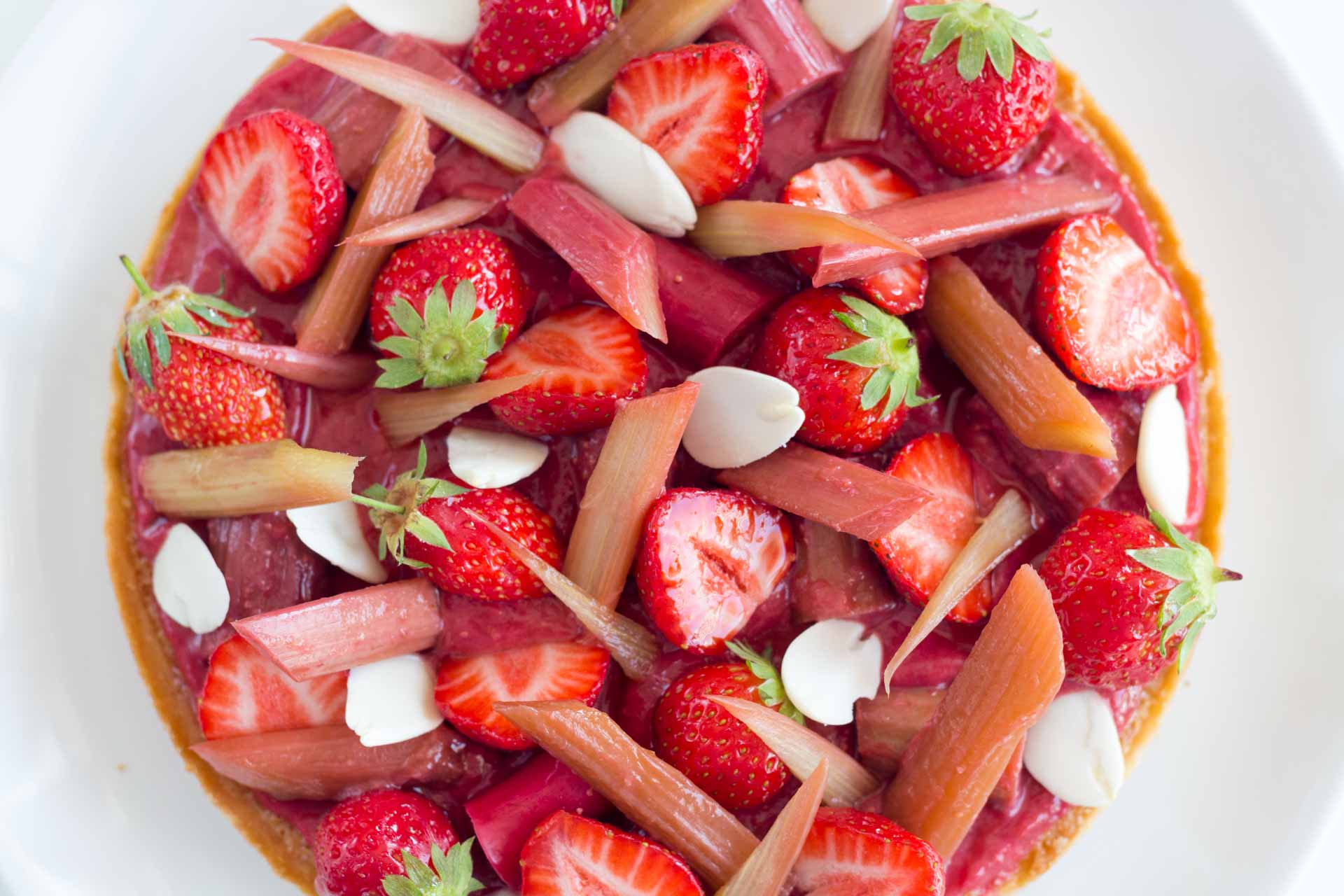 It has a vanilla sweet tart dough, almond cream with rhubarb pieces, a strawberry and rhubarb jam, with strawberries, poached rhubarb and fresh almonds on top. Everything is laid out in a perfect and balanced way, and that's probably the only difficulty of the recipe, but with my new video this becomes ridiculously easy! 🙂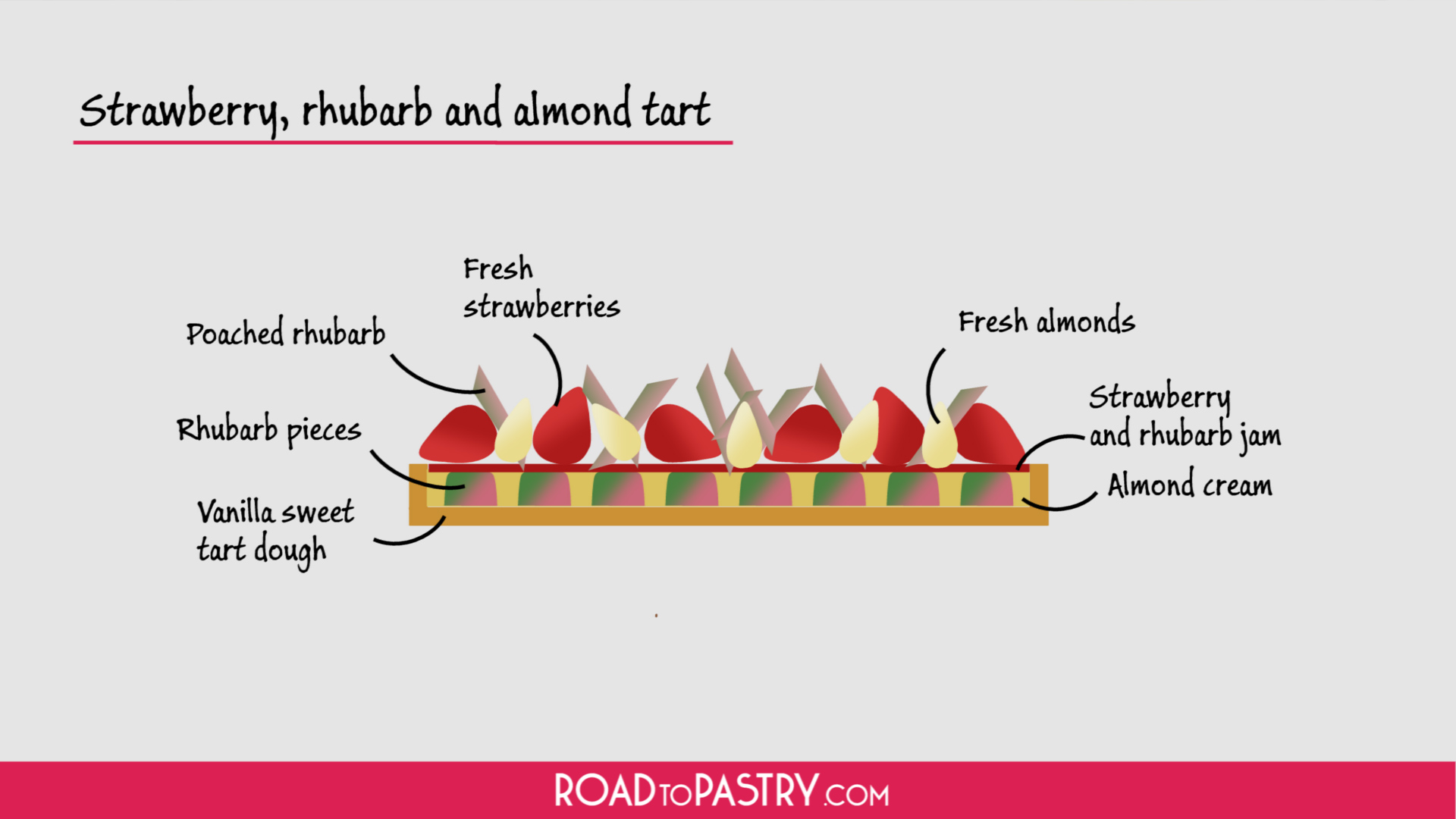 Did you like this "challenge"? Don't hesitate to share your photos on my Facebook page, and let me know if you would like me to pimp one of your recipes!