The legendary Easter Pastiera from Naples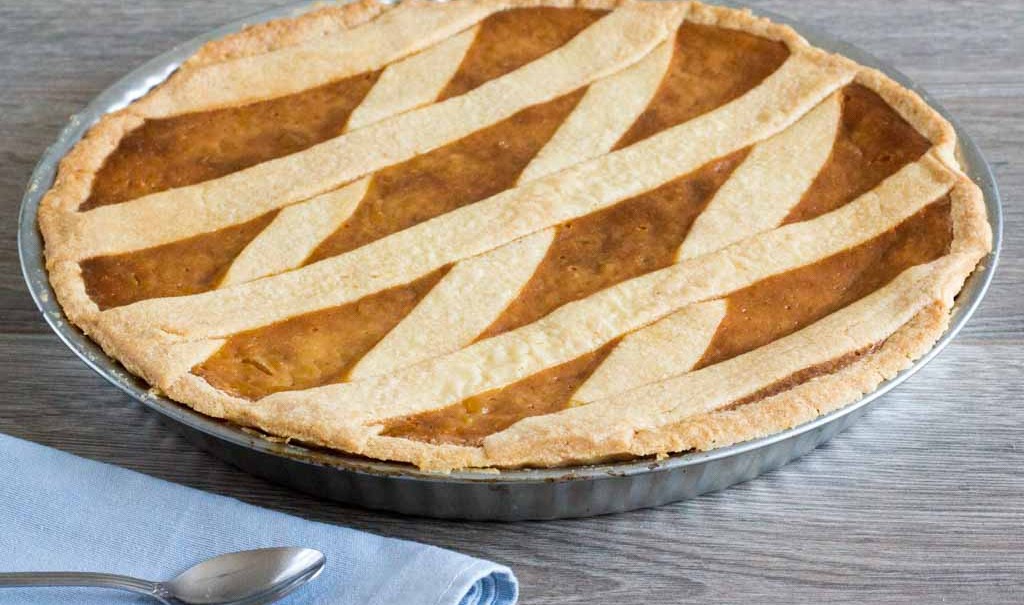 I had been wanting to make a pastiera for ages, but I always remembered about it in the wrong period!
The famous Pastiera is in fact an Easter tart and is an institution in Naples, where it was born. I've loved it ever since I first tasted it years ago, home made by a real Neapolitan.
What I find amazing about this special tart is its unusual flavor, because it is made of unusual ingredients: wheat and ricotta cheese.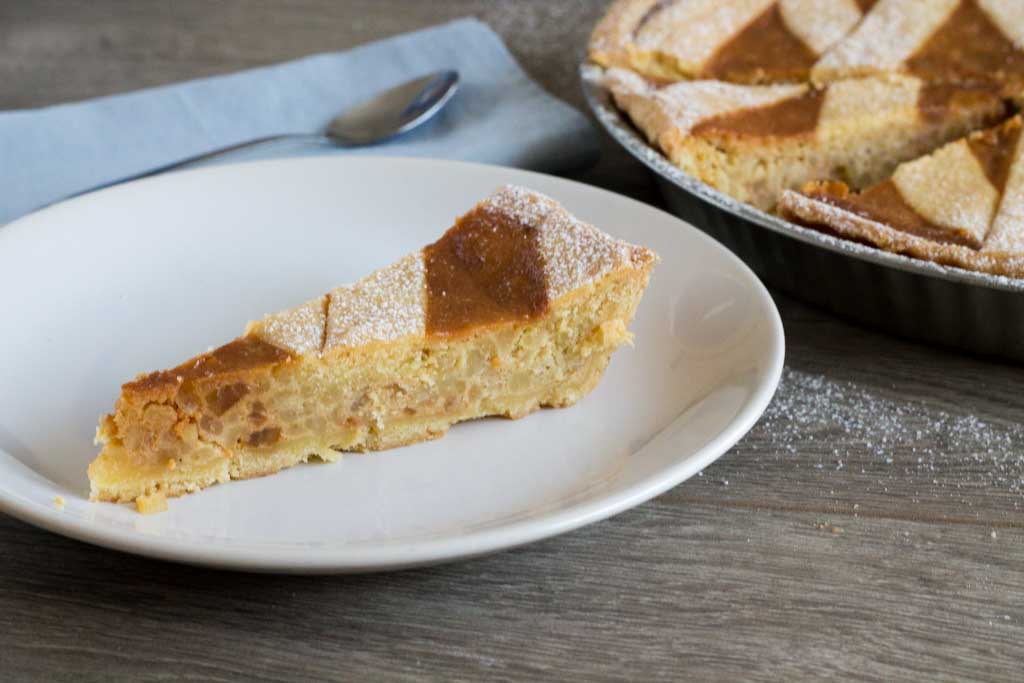 "Wait, do you mean wheat flour?" – No, I mean, real wheat! I hadn't even cooked wheat for a meal before trying this recipe! Let me reassure you: the result is amazing! The ricotta cheese makes the filling creamy, while the boiled wheat and candied citrus fruits give the tart its distinctive "crunchiness".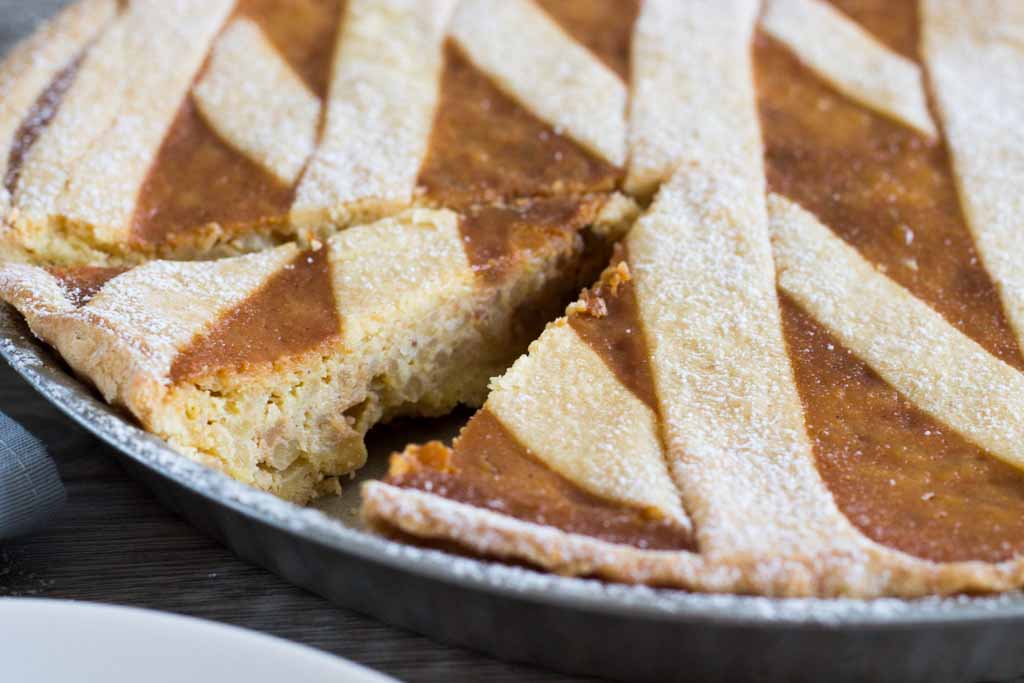 As any massively-popular traditional recipe, the pastiera has some cornerstones which you can't forgo:
Ricotta cheese: use sheep ricotta, if you find it. Since outside of Italy it is not so popular, I couldn't find it and used cow ricotta.
Wheat: in Naples you can find ready-made cooked wheat for your pastiera. I guess this is impossible to find outside the Neapolitan region, so I just used quick-cooking wheat: I boiled in twice its volume of water until full absorption and it worked fine. If you want to use raw wheat instead, count way more time, since it will have to get softer in water for three days (remember to change the water twice per day) and boil it for 1h30min. For raw or quick-cooking wheat use 150g, while you can double the quantity to 300g if you're using ready-made boiled wheat.
Orange blossom water
Candied fruits: they are mandatory in this recipe because they "release humidity" after baking, keeping the filling creamy for days. You can indeed choose your own mix of fruits; just keep in mind that the citron should be the prevalent flavor
The dough: although it originally contained lard, I believe that's because butter was way more expensive in the 19th century. Today we can indeed replace it with butter, for a better flavor. The recipe of this sweet tart dough is special anyway, because it is made to be baked for a long time at low temperatures without cracking.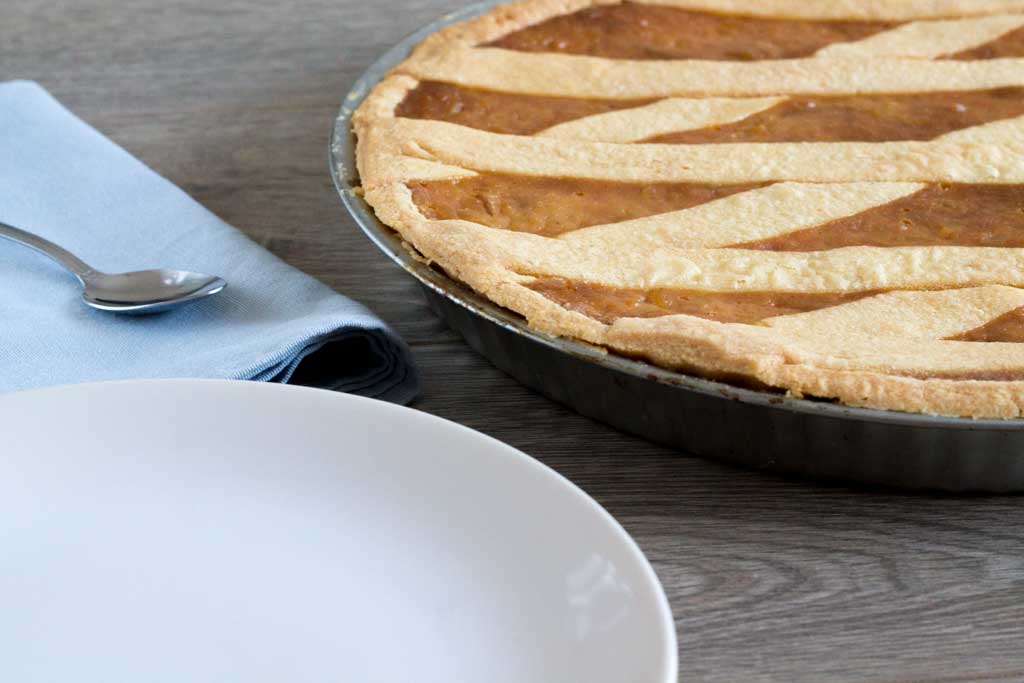 So here you have the step-by-step recipe of the original Neapolitan pastiera (originally taken from the blog Tavolartegusto): there is nothing complex about it, although it might seem a bit long.
Happy Easter!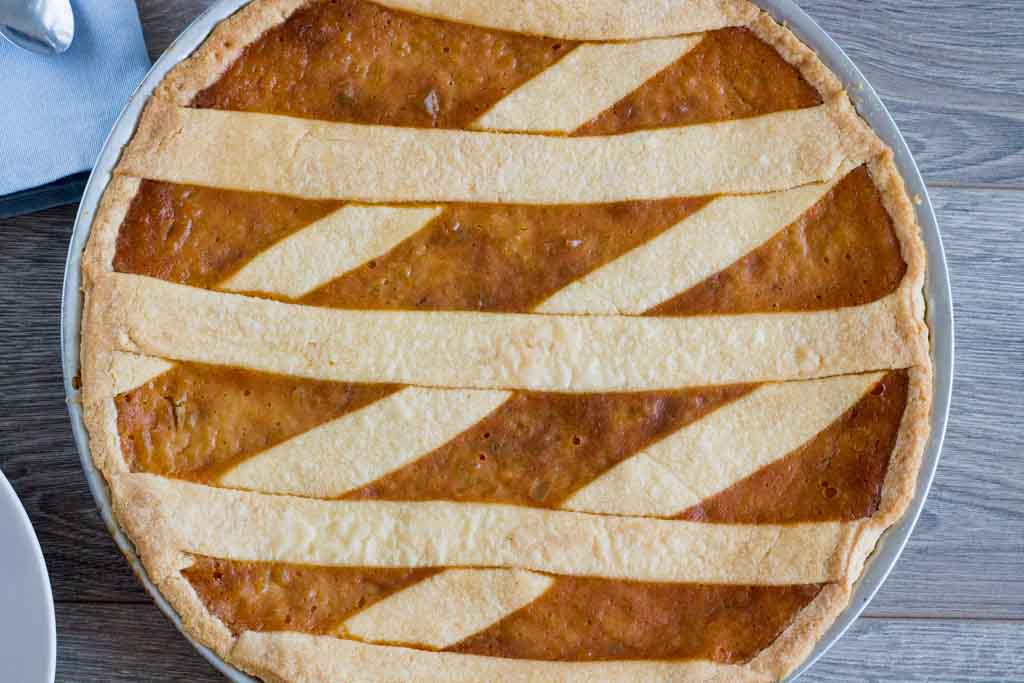 Neapolitan Pastiera

Print recipe
Ingredients
Sweet tart dough
| | |
| --- | --- |
| 339g | Pastry flour |
| 165g | Unsalted butter, room temperature |
| 130g | Granulated sugar |
| 50g | Egg |
| 35g | Egg yolks |
| 1 pinch | Baking powder |
| 1 teaspoon | Orange blossom water |
| 1g | Lemon zest, grated |
| 1 pinch | Salt |
Ricotta cheese cream
| | |
| --- | --- |
| 350g | Sheep (or cow) ricotta cheese |
| 280g | Granulated sugar |
| 150g | Eggs |
| 40g | Egg yolks |
| 1/2 teaspoon | Cinnamon |
| 4 tablespoons | Orange blossom water |
| 70g | Candied orange, lemon and citron zest |
Wheat cream
| | |
| --- | --- |
| 150g | Raw or quick-cooking wheat (or 300g of boiled wheat) |
| 250g | Whole milk |
| 1g | Orange rind |
| 1g | Lemon ring |
| 25g | Unsalted butter |
Directions