Tourte aux blettes – Swiss chard pie from Nice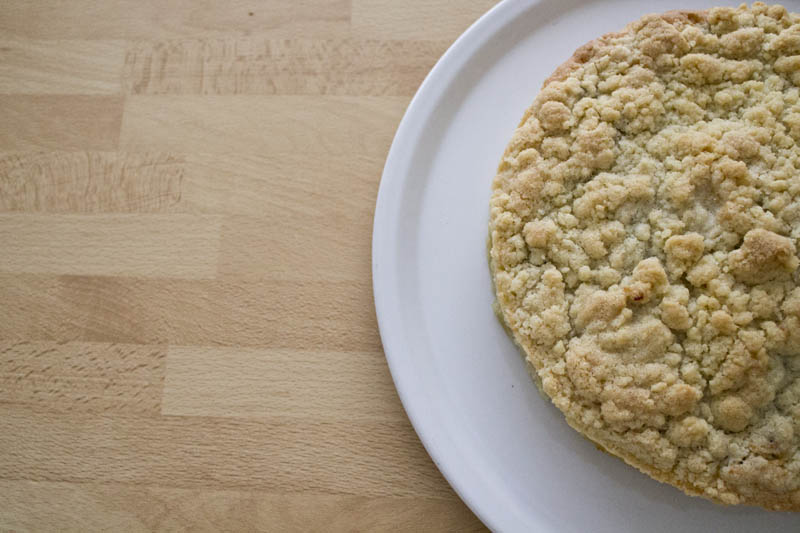 Last month I registered on the Daring Bakers website.
It is a community of people passionate  about cuisine and pastry: every month there is a challenge with a theme and participants can bake and proudly post the results on their blogs.
Ruth from Makey-Cakey was our March 2013 Daring Bakers' challenge host. She encouraged us all to get experimental in the kitchen and sneak some hidden veggies into our baking, with surprising and delicious results!
As soon as I read "hidden veggies", I thought of the famous (at least here) Tourte aux blettes, the traditional Swiss chard sweet pie from Nice, so I decided to give it a try.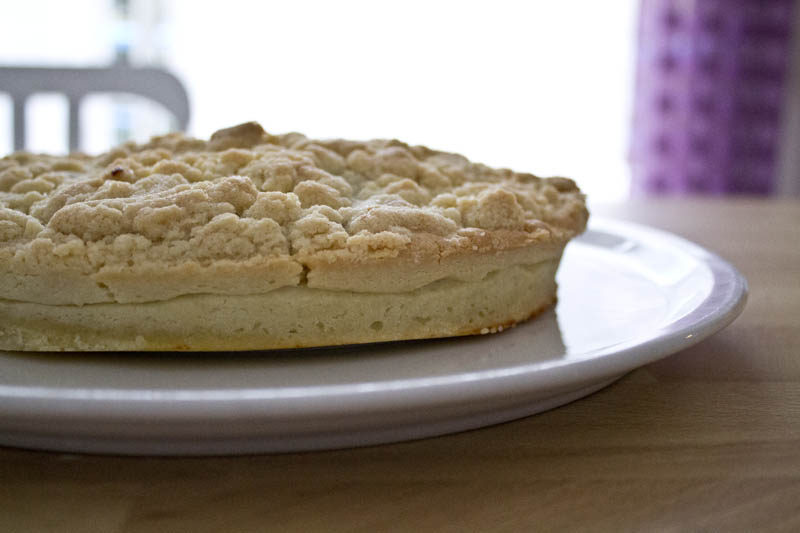 Although the original pie usually resembles granny's apple pie in shape (therefore with tart dough covering completely the filling), I decided to make a crumble version: sweet tart dough for the bottom, and streusel topping for the top part.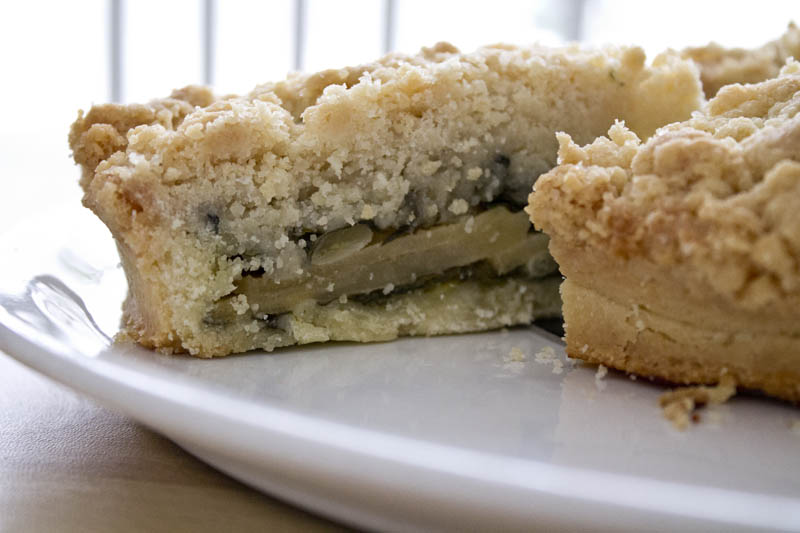 The pie contains Swiss chard, pine nuts, dried raisins and apples. The smell of chard was not so pleasant for me,  but the taste was very sweet and buttery. Even if you don't like Swiss chard (like me!), you should definitely try this!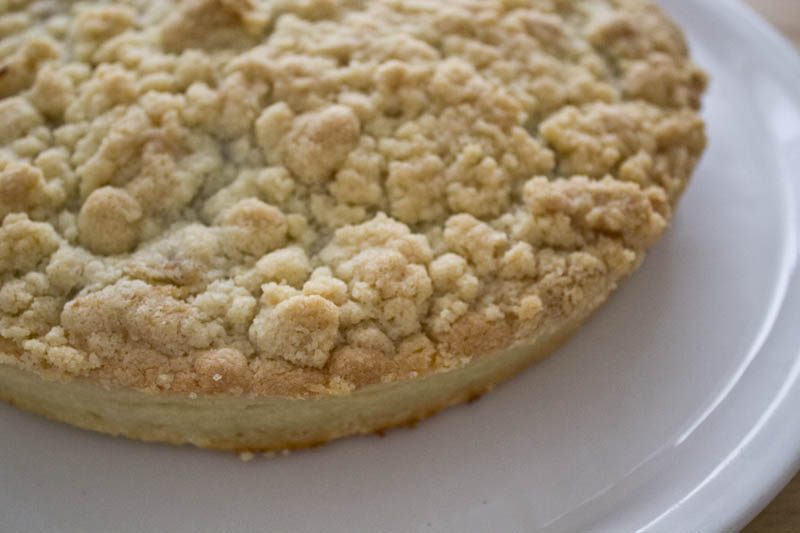 Tourte aux blettes façon crumble – Swiss chard crumble pie

Print recipe
Ingredients
Tart
Filling
| | |
| --- | --- |
| 1 | Swiss chard |
| 2 | Eggs |
| 30g | Dried raisins (Sultanas) |
| 30g | Dried raisings (Golden raisins/Corynthe) |
| 70g | Pine nuts |
| 40g | Grated cheese |
| 160g | Brown sugar |
Topping
Directions
Note
This recipe was an experiment and although it was quite good, maybe I exaggerated with sugar and the amount of streusel topping. If you have a higher mould, that would be perfect as well.
If you want to make the original "pie" version, double the quantities of sweet tart dough.
Update: in the comments below, the owner of the blog with the original recipe suggested the use of small chard from Italy or Nice without the white part at the end of the leaves for an even better taste! Thanks L@urence!
Credit for the original/traditional recipe to the blog Variations Gourmandes.