[Daring Bakers] Apricot tart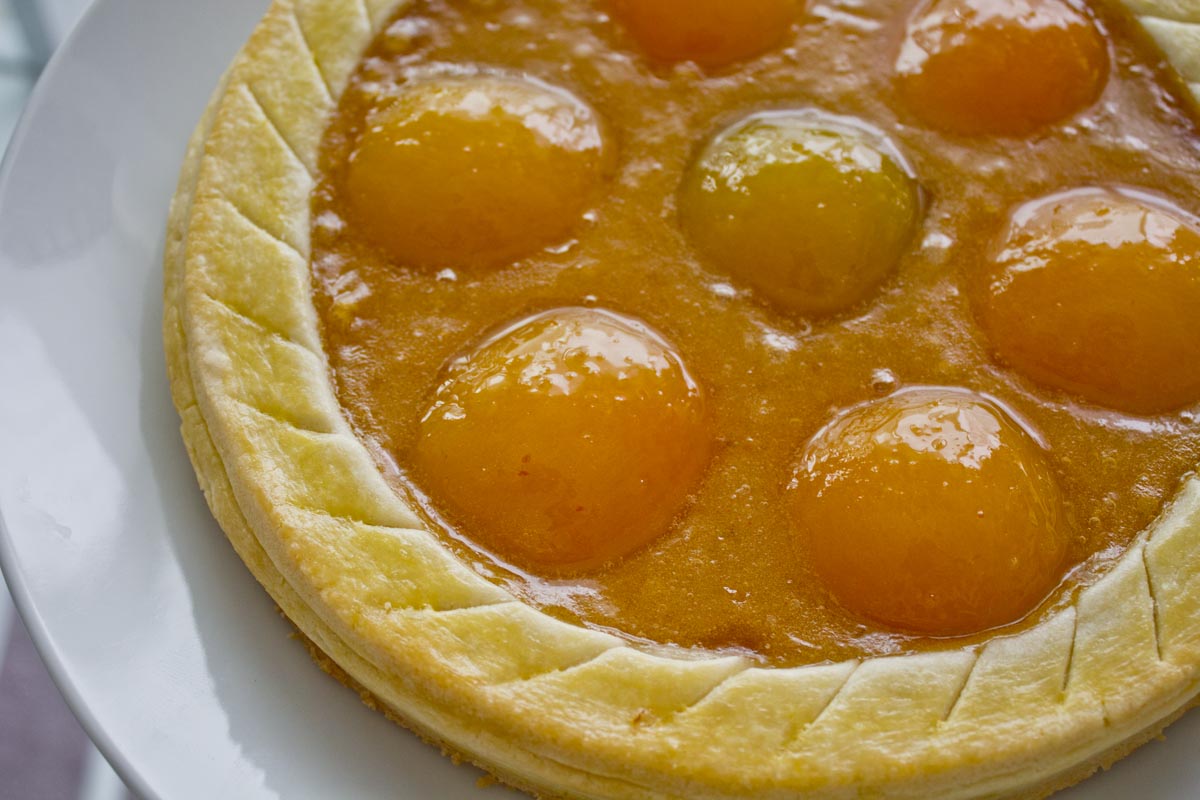 Last month unfortunately I was not able to participate in the Daring Bakers' challenge, because I had to focus on preparing my pastry exam.
Now I'm "free", though, so I found the time to work on the Daring Bakers' challenge for June: "Life of pie"!
Rachael from pizzarossa was our lovely June 2013 Daring Bakers' host and she had us whipping up delicious pies in our kitchens! Cream pies, fruit pies, chocolate pies, even crack pies! There's nothing like pie!
The challenge
We were given four alternatives: an American-style Crack pie, a modern Chocolate and caramel tart, an Italian-style crostata and a grandma-style traditional double-crust fruit pie.
I still had some jam and canned fruits left from my exam rehearsal (I swear I used canned fruits just to be trained for my exam!) so it was very easy to opt for an apricot "crostata"!
For the challenge, crostate were considered as nothing more and nothing less than tarts filled with fruit preserves or pastry cream and fresh fruits. I would say that crostata is just the translation of tart… 🙂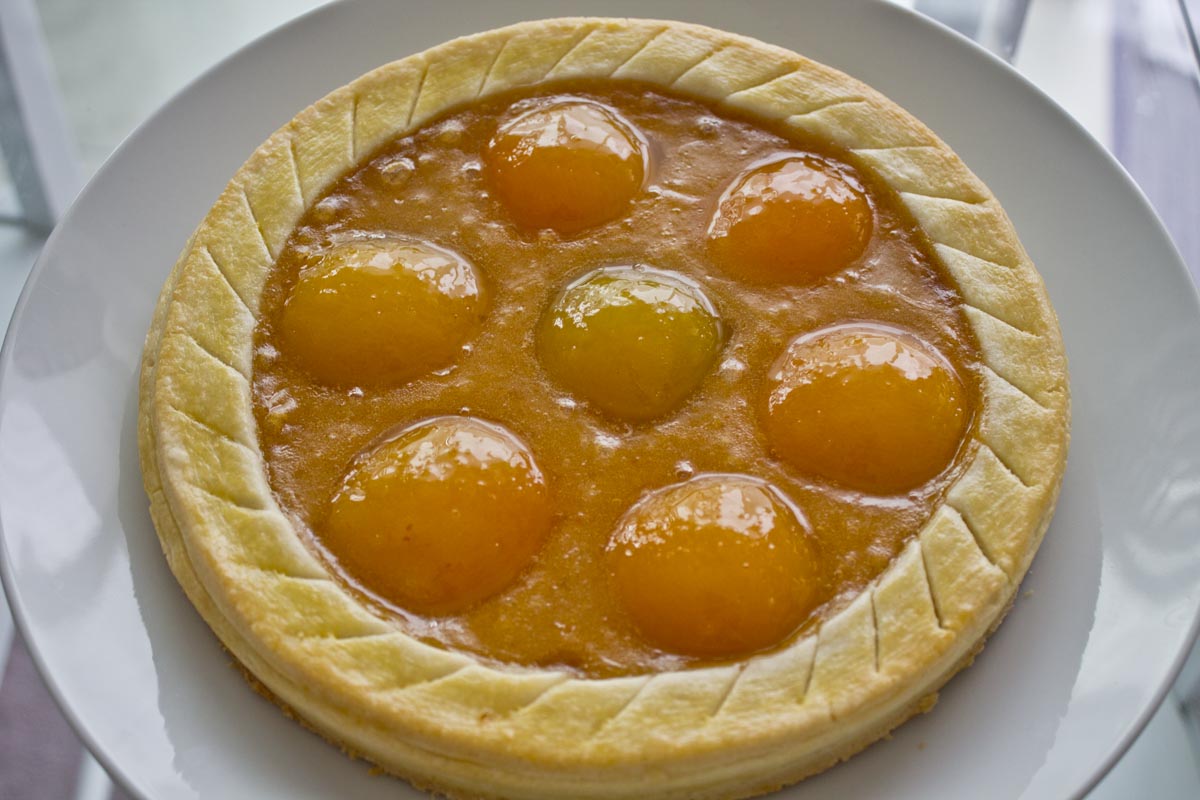 I made my own lemon-flavoured shortbread tart dough by following a recipe by Italian pastry chef Iginio Massari, then I filled it with apricot jam and canned apricots and finally topped it with a lemon marmalade.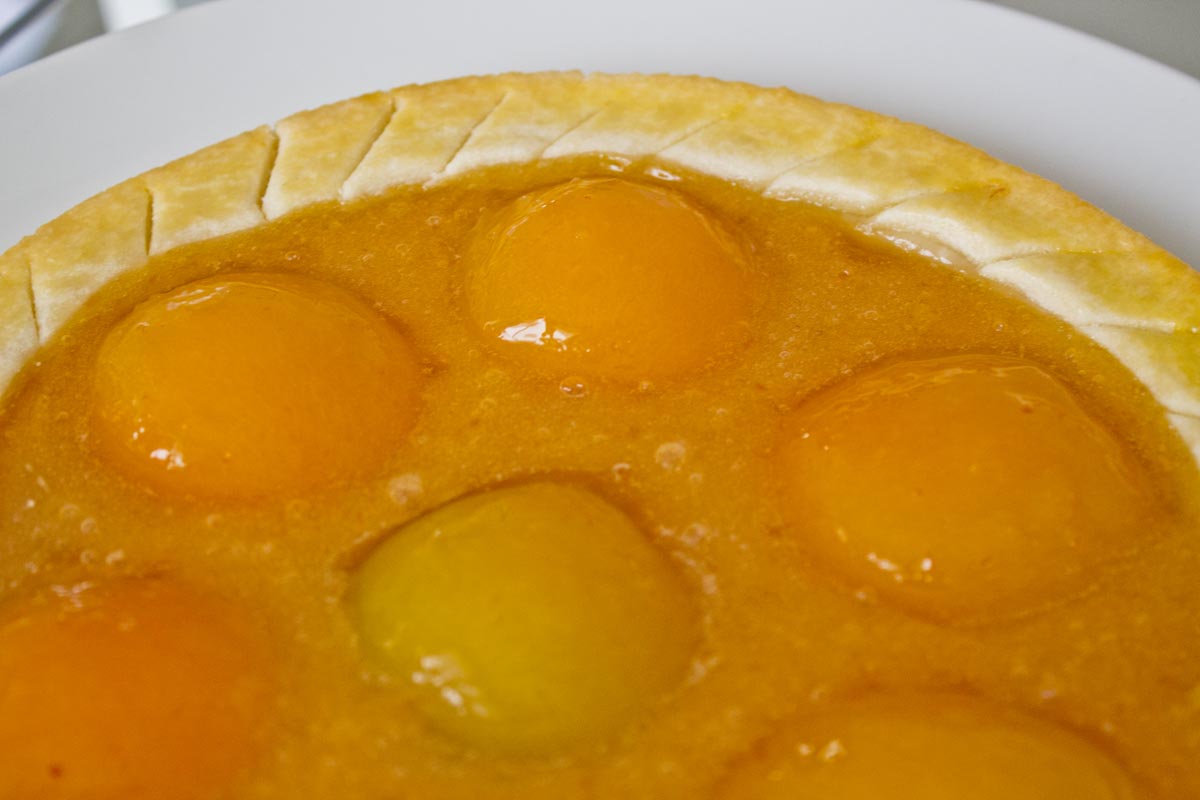 What I liked the most about this tart was the way to assemble and decorate it: the tart was actually made of a bottom layer with two rings on top, a technique that leaves quite some space for simple decorations on the border.
Just don't under-cook it like I did, and enjoy! 🙂
Shortbread tart dough

Print recipe
Ingredients
| | |
| --- | --- |
| 250g | Pastry flour (sifted) |
| 200g | Unsalted butter (cold) |
| 100g | Powdered sugar |
| 15g | Honey |
| 25g | Eggs ((1/2 egg, slightly beaten)) |
| 1 pinch | Salt |
| | Zest of 1/2 lemon |
| 1/4 teaspoon | Vanilla seeds |
Directions
Note
It is very important that the butter be cold when mixed with the flour: the purpose of the "sablage" method is to isolate the flour with particles of fat; if the fat is not cold enough, this action cannot be performed correctly
This recipe is very rich in butter, so the dough should definitely rest for hours in the fridge, otherwise it will be too difficult to roll out
The unbaked dough can be stored in the fridge for 2 days or in the freezer for 3-4 months. Baked tart doughs can be stored for several days in a dry environment away from light and air.
Apricot tart

Print recipe
Ingredients
| | |
| --- | --- |
| 400-500g | Shortbread tart dough |
| As needed | Apricot jam |
| As needed | Lemon jam |
| 6-8 | Canned apricots (strained) |
Directions
Note
Working with dough rings is quite tough in warm weather as they will not hold their shape well when you attempt to place them on the other layers. Don't hesitate to store the dough for some time in the fridge whenever it's needed, even when it's already rolled out: it will be much easier then to handle it.