Recipe: Raspberry tartlets with ginger and lime cream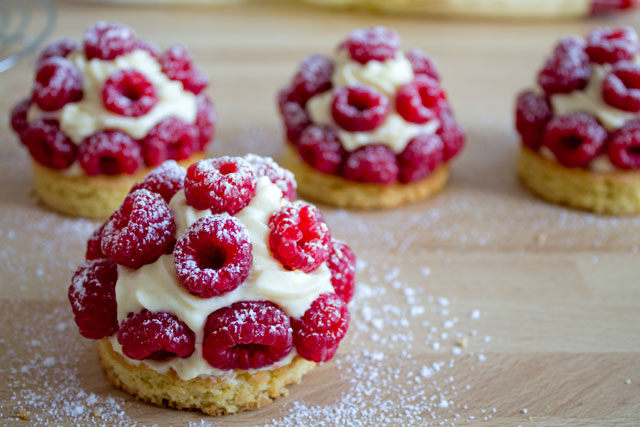 Spring is a great season, not only because the weather changes and it almost feels like summer, but also because I can enjoy again some of my favourite fruits, like raspberries!
I wanted to make a dessert with raspberries, and at the same time try an original flavour combination: the result was raspberry tartlets with a ginger and lime diplomat cream!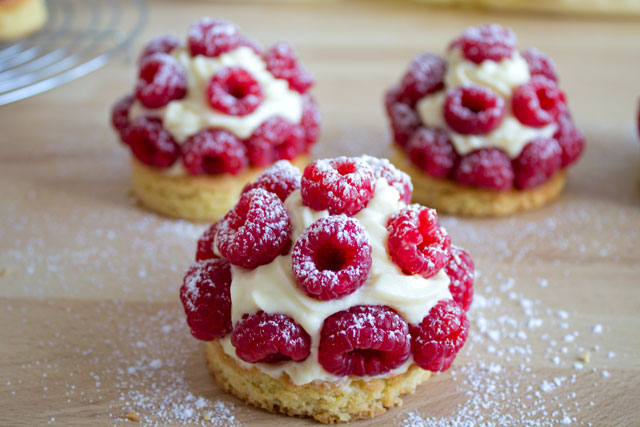 I am quite satisfied with the outcome because a light aftertaste of ginger goes perfectly with the tart flavour of lime and raspberries.
Plus, modestly speaking, I think these raspberry tartlets look gorgeous! 🙂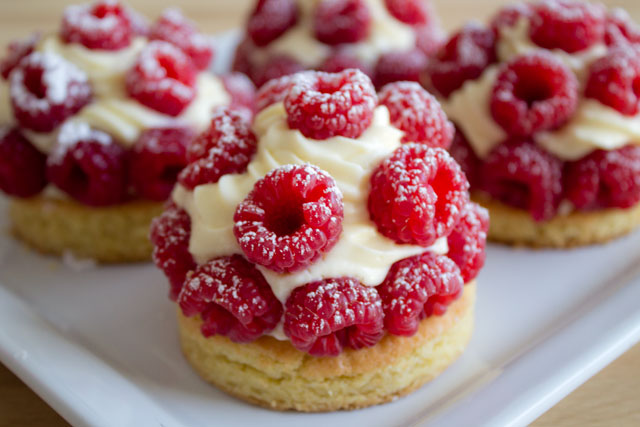 These tartlets are actually very simple to make and assemble. Instead of a normal tart dough, I used a rich Breton shortbread, which is quite buttery and slightly salted. Then I added a spoonful of raspberry jam, the diplomat cream and fresh raspberries.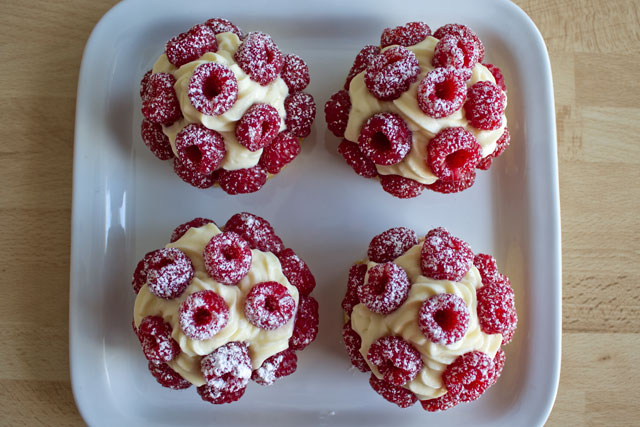 Yes, of course you can replace the ginger and lime with regular vanilla diplomat cream: your tartlets will still be amazing!
Raspberry tartles with ginger and lime cream

Print recipe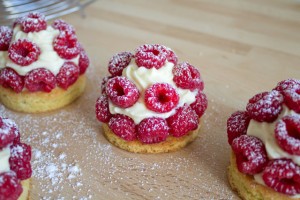 Ingredients
Breton shortbread
| | |
| --- | --- |
| 4 | Egg yolks |
| 140g | Granulated sugar |
| 160g | Unsalted butter |
| 210g | Pastry flour |
| 6g | Baking powder |
| 2 pinches | Unrefined sea salt |
| 250ml | Milk |
Ginger and lime diplomat cream
| | |
| --- | --- |
| 20g | Granulated sugar (for the milk) |
| 20g | Fresh ginger (chopped) |
| 1 | Lime zest |
| 2 | Egg yolks |
| 50g | Granulated sugar (for the yolks) |
| 18g | Cornstarch |
| 15g | Unsalted butter |
| 3g | Gelatin |
| 150ml | Heavy cream (30%-35% fat) |
Decoration
| | |
| --- | --- |
| As needed | Raspberry jam |
| ~200g | Fresh raspberries |
| As needed | Powdered sugar |
Directions