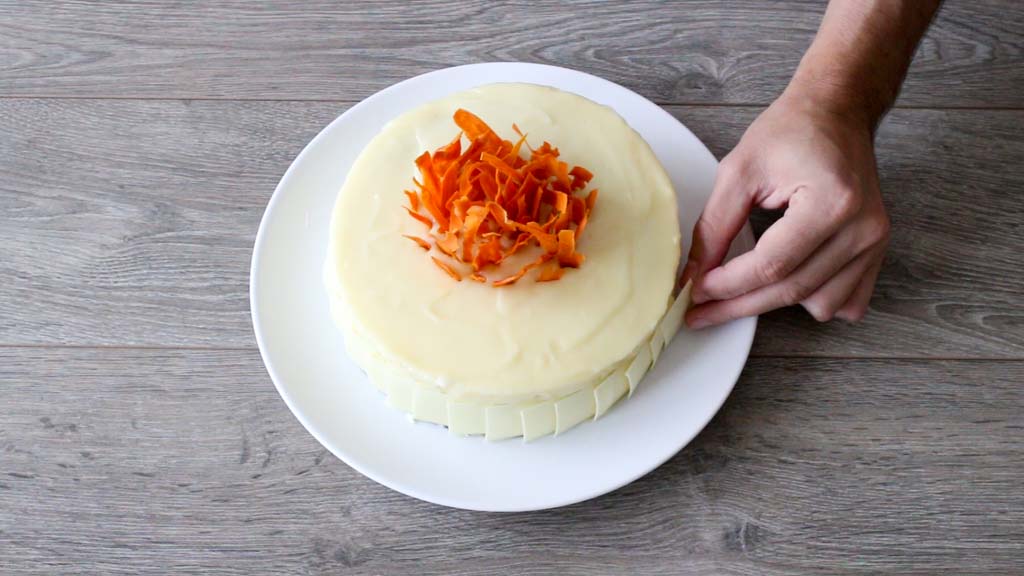 I could not explain how, but my colleagues framed me and forced me to make a carrot cake for a team event in the office. I mean, I don't usually have problems baking, but this carrot cake is as delicious as complex. And they would accept no other cake! This one!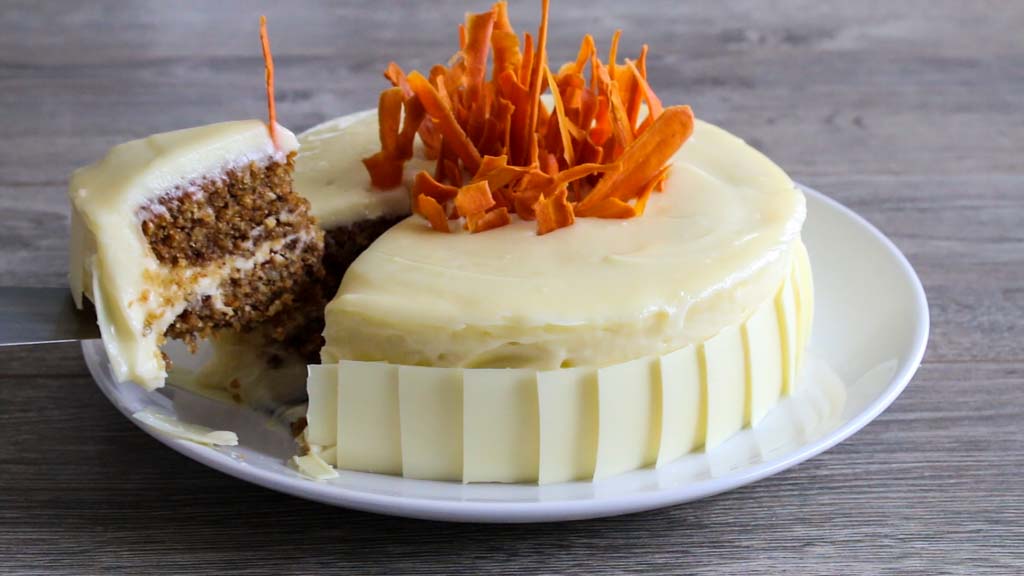 It's probably one of the best recipes I have, but it takes a lot of time and it involves frosting, an activity that I hate from the bottom of my heart.
Nevertheless, the result is always addictive: the cake is super moist (and remains soft for days!) and the dried carrot crisps and the chocolate squares are a touch of class! 🙂
All my colleagues were wondering: "How did you make those crispy carrots?" 😛
Well, now you all have an answer in my new video! (If you prefer the step-by-step recipe with photos, it's in my previous article).