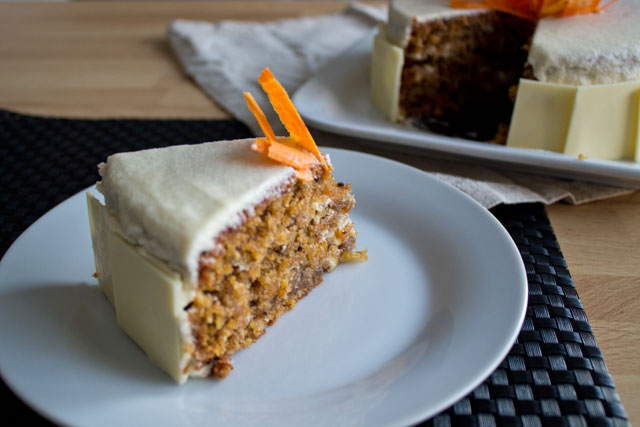 I was eagerly waiting for winter just to make a very rich and lusty recipe: the carrot cake! This cake is very popular in the United States and in the UK, where I tasted it and fell in love with it.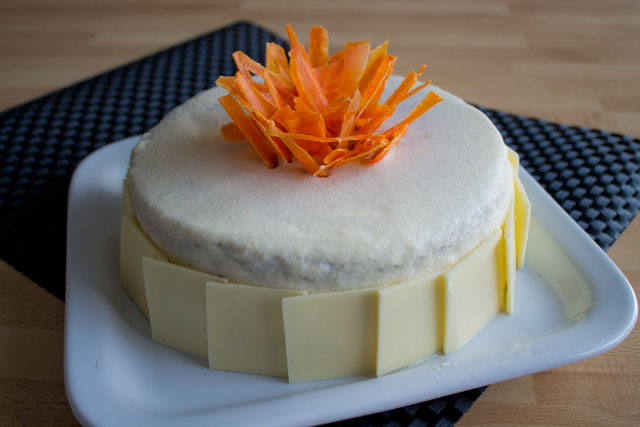 Little did I know at the time that this is a killer for your shape! 🙂 This cake is literally a calorie disaster: it contains a lot of vegetable oil (which might be healthier than butter, but it's 100% fat anyway, thus more caloric), walnuts (which contain a high percentage of fats), and last but not least, a huge amount of sugar (let's say it's "average", for an American cake).
Having said so, we all know that if something tastes good, it's surely bad for you. And, let me tell you, this is the best-tasting cake ever!!! 😀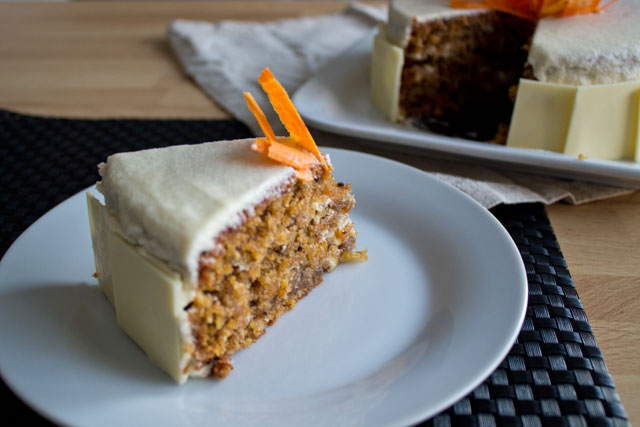 It's got a dense texture, a sweet flavour with a delicate cinnamon after-taste and a delicious, unreasonably sweet cream cheese icing.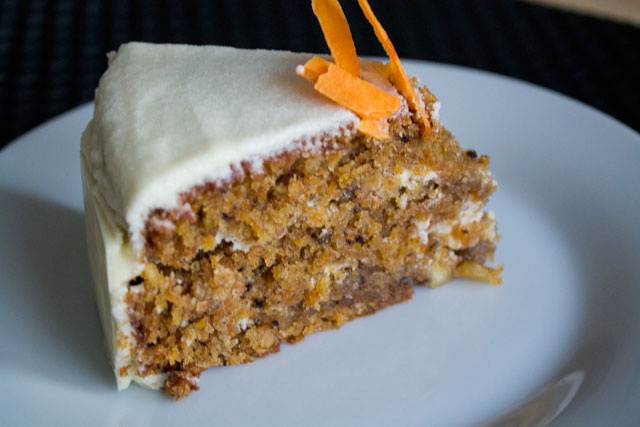 On a technical note, this cake is prepared used the so-called "two-stage" mixing method, since the batter is prepared by adding a big amount of liquid in two stages. Since these cakes contain a high ratio of sugar and liquid to flour, so they are also called "high-ratio cakes".
This version of the cake is taken from my magic book "On Baking" and it features a classy decoration with white chocolate cutouts and dried carrot crisps. These last two elements, together with the cream cheese icing, are optional, but I strongly suggest you try them out! I'm addicted to dried carrot crisps now! 🙂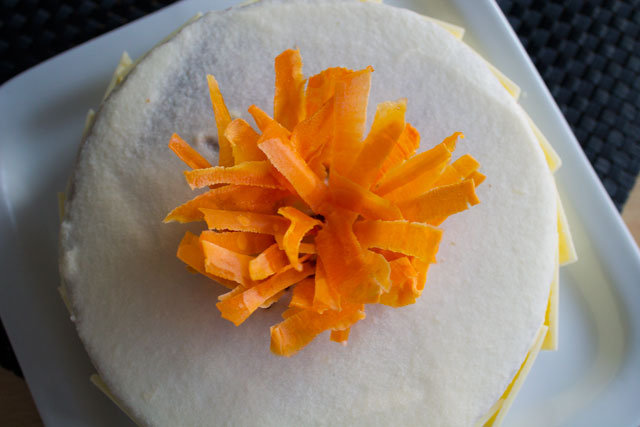 Carrot cake

Print recipe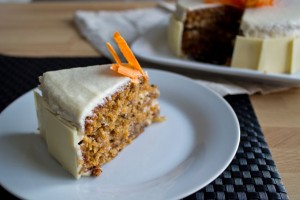 Ingredients
Cake
| | |
| --- | --- |
| 190 | Granulated sugar |
| 145g | Cake flour |
| 4g | Baking powder |
| 3g | Baking soda |
| 3g | Ground cinnamon |
| 1 pinch | Salt |
| 170g | Peanut or sunflower oil |
| 2 | Eggs |
| 1 tablespoon | Vanilla extract |
| 140g | Carrots (grated) |
| 60g | Walnuts (chopped) |
| 40g | Coconut (shredded) |
Cream cheese icing
| | |
| --- | --- |
| 50g | Unsalted butter (softened) |
| 200g | Cream cheese (softened) |
| 1 tablespoon | Vanilla extract |
| 240g | Powdered sugar (sifted) |
Dried carrot crisps
| | |
| --- | --- |
| 2 | Carrots |
| 120g | Granulated sugar |
| 240g | Water |
Chocolate cutouts
Directions