One day my Italian friend Chiara asked me to teach her how to make croissants. I agreed right away, because I like sharing my passion with others! 🙂
Unfortunately, that was years ago and we never managed to meet and bake together… until now!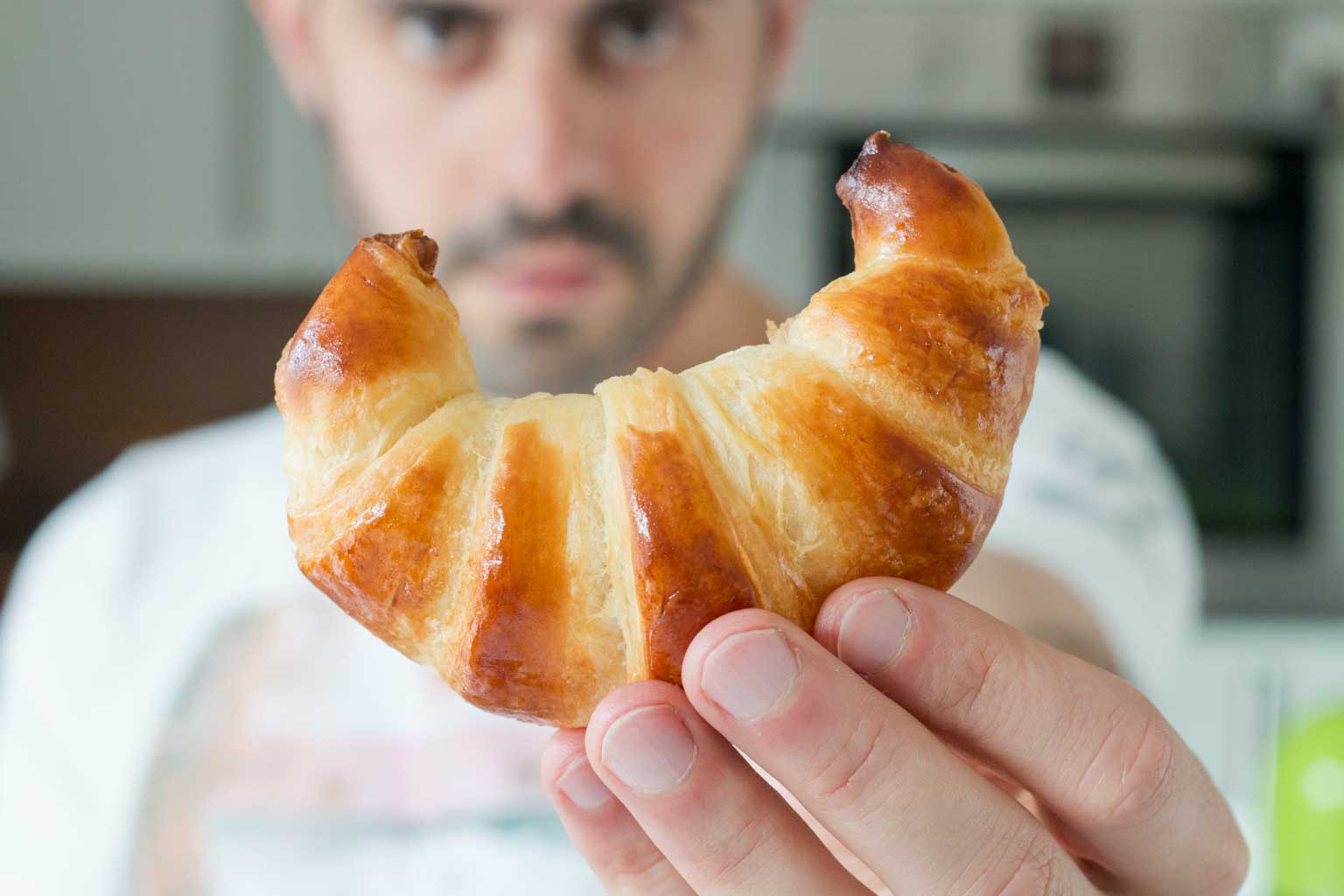 Watch how to make croissants (or check out the step-by-step recipe below) in my new video!
All the technical explanations are in my yeast and croissant dough articles, but if I had to recap the top 3 tips to obtain great croissants, they would be:
Be patient. This dough has yeast AND is laminated. This imposes multiple rest times for the dough (rising, proofing, and after every fold). If you want to speed up the process, chances are you won't get a decent result. So make sure you have at least 4 free hours (minimum total elapsed time, not real working time; storing the dough in the fridge gives you freedom on when to move on with the recipe)
Use a strong flour: given the important amount of butter in the recipe, we'll need a flour with a W300+ (W is the indicator of flour strengths, the higher the stronger). This will help the dough develop strong gluten strands so that the layers of butter are well incorporated and the final result has a crunchy outside with many visible layers. If you can't find a flour that highlights the W value, go for Manitoba flour. I don't like products like "croissant mix" or "brioche mix" because they usually contain yeast (and many other unnecessary ingredients)… and that's a bit like cheating! 😛
The fridge is your friend: if you realize the dough (and the butter) are getting too warm and soft, just stop and refrigerate everything. Once the dough is colder, it will be much easier to roll it out correctly (always in one direction only during the folding phase) without the risk of the butter coming out from all sides.
Bonus tip: to get a good shape for the croissants… just practice! They won't be perfect the first time… but just keep trying!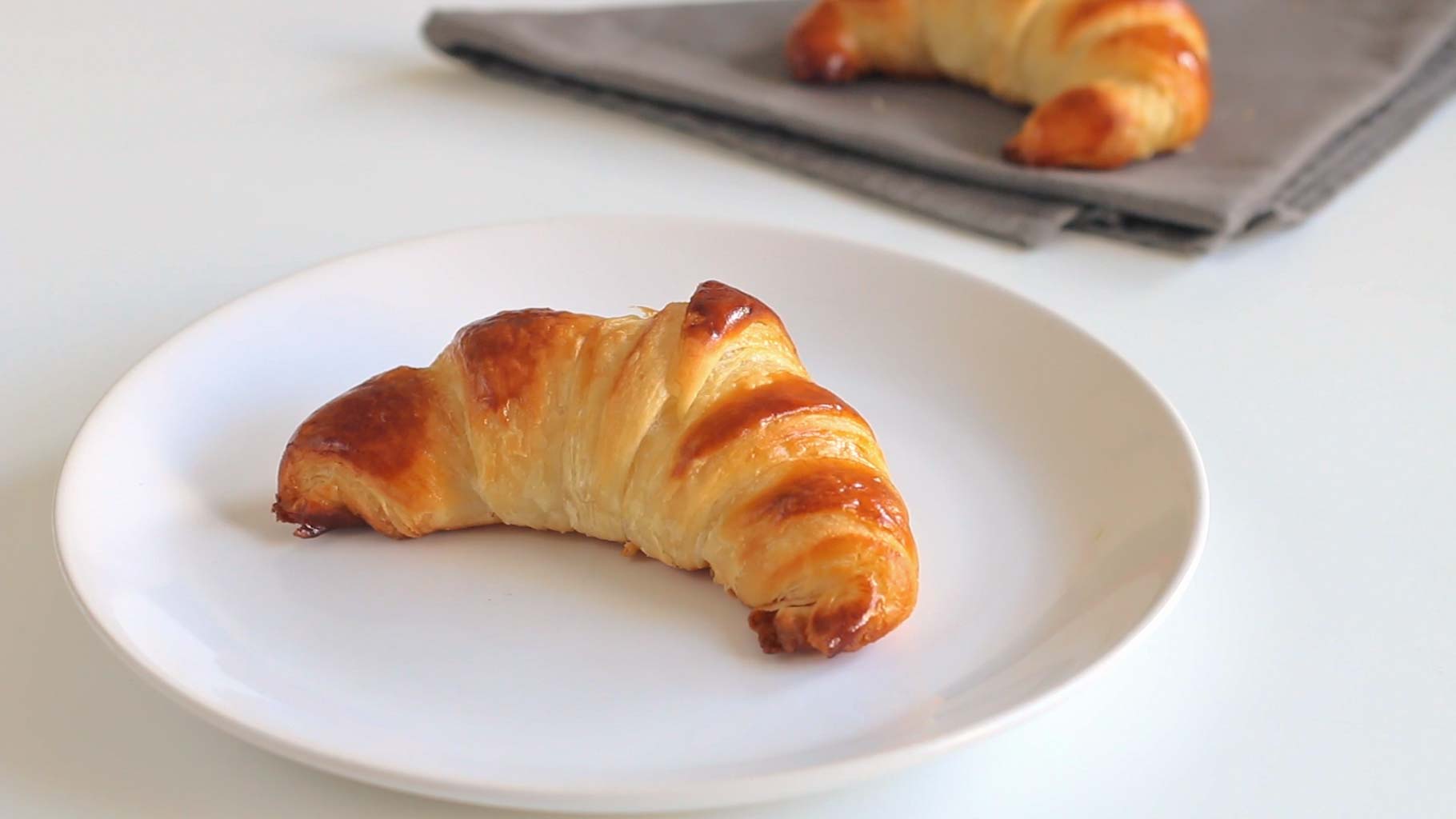 French croissants

Print recipe
Ingredients
Croissant dough
| | |
| --- | --- |
| 250g | Pastry flour (W170) |
| 250g | Strong flour (W380) |
| 60g | Granulated sugar |
| 10g | Whole milk powder |
| 12g | Salt (~2 teaspoons) |
| 100g | Unsalted butter, cold |
| 25g | Fresh yeast |
| 230g | Cold water (at around 16C) |
Folding
Egg wash
Directions