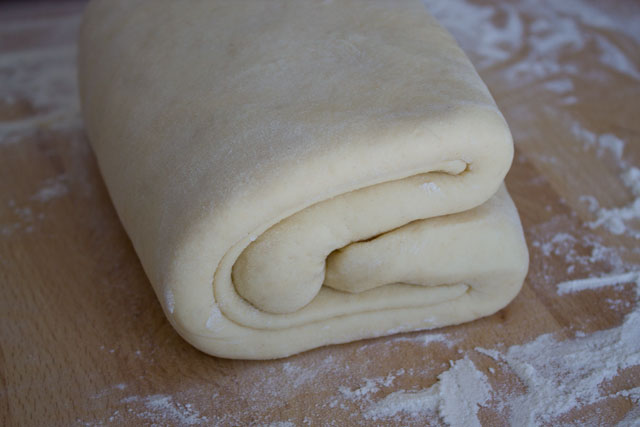 Croissants are simply one of those things you don't make at home.
Cakes, you can make. A pastry cream, you can make. But who wants to make all the effort to make a laminated yeast dough?
Me, of course. The croissant dough is one of the fundamental pastry doughs, together with brioches, milk bread and Danish.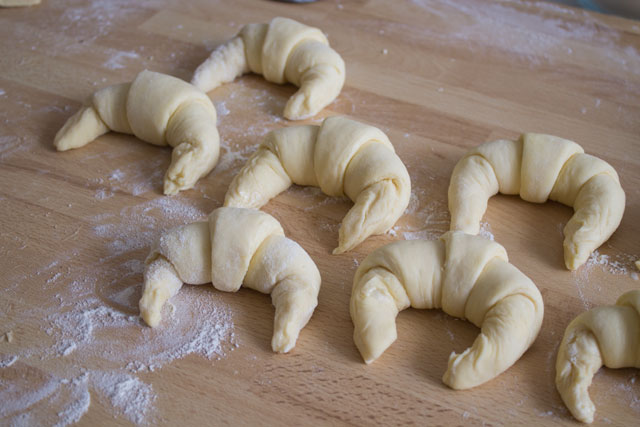 Croissants are the symbol of traditional (French) pastry: being able to bake them at home is for me an enormous achievement (even though the dough is far from impossible to make and my result far from perfect).
This dough is mainly used for croissants and pains au chocolat and its procedure derives from puff pastry, with the addition of yeast.
So how to make croissant dough?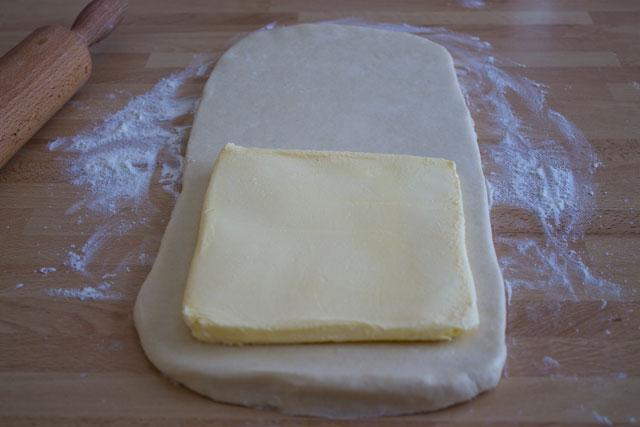 This dough is laminated: this means that it is made of a kneaded détrempe (basically flour, water and yeast plus sugar, salt and milk powder) and then a layer of butter is incorporated before "folding" multiple times.
The dough contains a high percentage of butter: folding this dough multiple times will create many layers of dough and butter. In order to keep all the layers well separated even after rolling the dough out multiple times, we need strong gluten strands in the détrempe and therefore a high-gluten flour is recommended.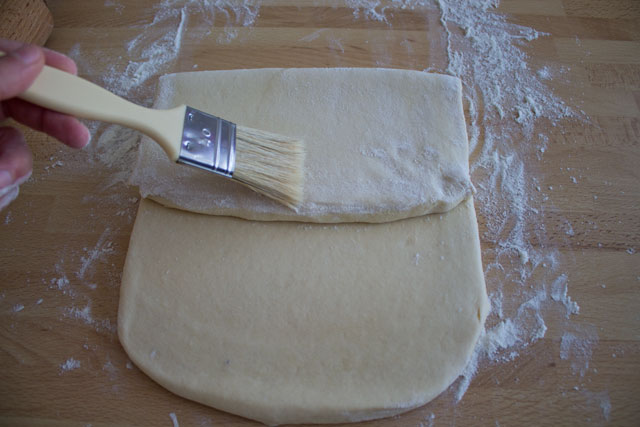 Nevertheless, using a high-gluten flour can result in an over-elastic dough which is hard to roll out, so make sure not to over-knead it.
Note: strong flours have a high "W", a technical parameter which is usually never mentioned in supermarket flours: as a rule of thumb, you can opt for a high-protein flour, or bread flour, or, best of all, the so-called "Manitoba" flour ("farine de gruau" in French).
What are the steps to make croissant dough?
The procedure to make croissants is the following:

Knead the détrempe (with yeast)
Ferment the dough: either until doubled in size (~1 hour) at room temperature or for longer times (best overnight) in the fridge
Fold in butter
First lamination: folding the dough in 3
Second lamination: folding the dough in 4
Preparing the final products will also require proofing (as it happens in all yeast doughs), but that's another story! The first step is always the dough: so let's get down to work…
Croissant dough

Print recipe
Ingredients
Détrempe
| | |
| --- | --- |
| 500g | Manitoba flour (or 350g pastry flour + 150g bread flour) |
| 60g | Granulated sugar |
| 10g | Whole milk powder |
| 12g | Salt (~2 teaspoons) |
| 100g | Unsalted butter (room temperature) |
| 25g | Fresh yeast |
| 230g | Cold water (at around 16°) |
Folding
Directions