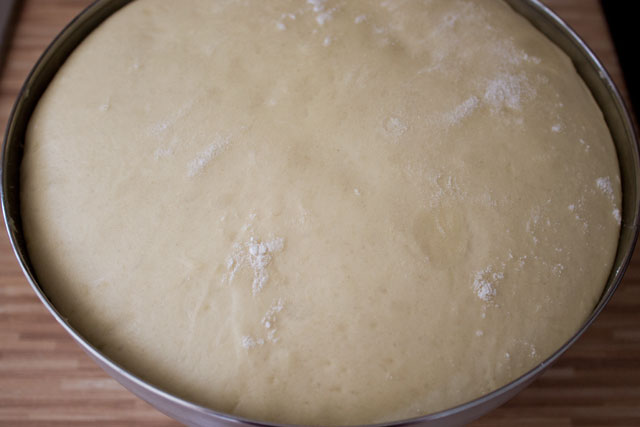 A pastry chef in a bakery is often responsible for viennoiseries as well. Viennoiseries are products halfway between bread and pastry, like brioches or croissants.
Milk breads are also part of this category and they are probably the easiest viennoiserie you can make.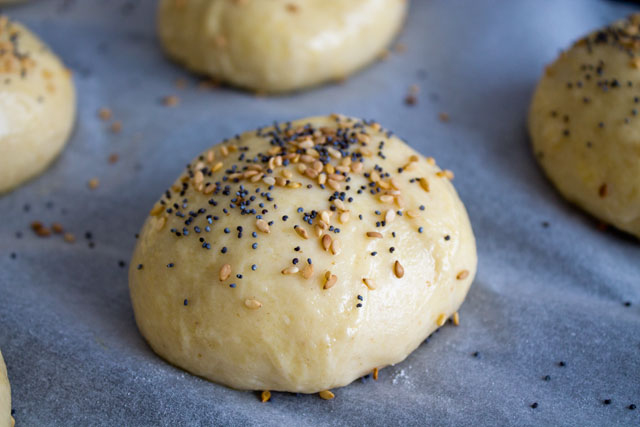 The procedure to make milk bread is quite similar to that of brioches, with the following differences:
The addition of milk (oh really?)
Less butter: the dough is therefore easier to handle and knead (and less caloric of course)
Like brioches, milk breads can come in different sizes and shapes, although the most common ones are:
Round burger buns
Navettes (small, baguette-shaped breads)
So how to make milk bread?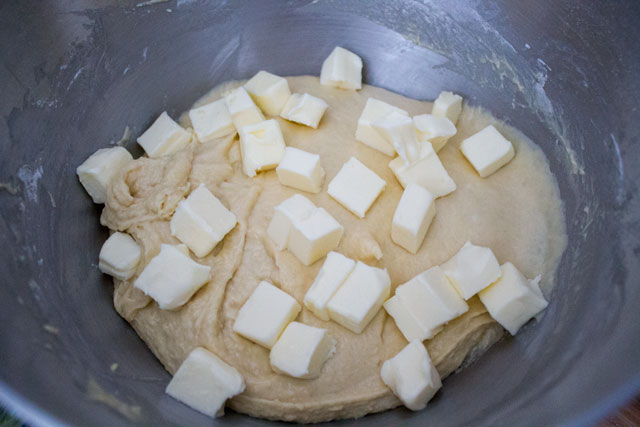 Milk breads are made by incorporating soft butter into a thick dough obtained by kneading flour, yeast, sugar, salt, milk and eggs together.
The same indications used for brioches are valid here as well. The dough contains a good amount of fat, which loosens gluten strands (and therefore makes it difficult for an elastic dough to form): for this reason, milk breads must be made with a strong flour in order to compensate the action of the butter.
Strong flour have a high "W", a technical parameter which is usually never mentioned in supermarket flours: as a rule of thumb, you can opt for a high-protein flour, or bread flour, or, best of all, the so-called"Manitoba" flour ("farine de gruau" in French).
Finally, to handle products like milk breads, there are a few things you should know on yeast.
What are the steps to make a milk bread?
Milk breads are classified as "enriched yeast doughs", so the procedure to make other doughs containing yeast applies:

Knead the basic dough
"Enrich" it with the soft butter
Ferment at room temperature until doubled in size (first "rise") for about an hour or 12 hours in the fridge
"Punch" the dough to extract all gases
Portion the dough and form the desired shapes
Proof at room temperature until doubled in size (second "rise") before baking, around 2 hours
Only step 1-4 are covered in this basic recipe. The remaining steps will be handled in the specific posts for each type of milk bread.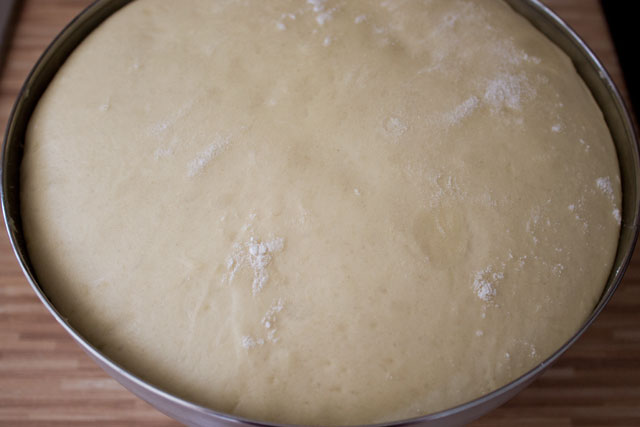 Remarks about temperature
Temperature (of the ingredients and of the room) is very important and it affects the rise of the dough.
To cut a long story short, here a few considerations to keep in mind while working with milk breads:
The ingredients should all be at room temperature
The dough should reach 24°C at the end of kneading and before fermenting. If it is warmer, store it right away into the freezer for a few minutes, until it reaches 24°C.
To accelerate the fermentation (or in case your room is very cold), you can place the dough in a covered bowl inside the oven (make sure it is turned off of course!). You can keep the oven at 35°C maximum, but not higher, otherwise the butter will melt.
Usually, "room temperature" means around 22°C. In summer, the fermentation will be faster, and in winter it will be slower. In any case, there should never be any current of air during the fermentation and proofing phases.
Milk bread dough

Print recipe
Ingredients
| | |
| --- | --- |
| 10g | Fresh yeast |
| 115g | Milk |
| 250g | Pastry flour |
| 30g | Granulated sugar |
| 1 teaspoon | Salt |
| 1 | Egg |
| 115g | Unsalted butter (room temperature) |
Directions
Note
All the ingredients should be at room temperature, especially the butter which should be very soft (take it out of the fridge at least 2 hours before using)
The sugar and salt should never enter in direct contact with the yeast to avoid "killing" it