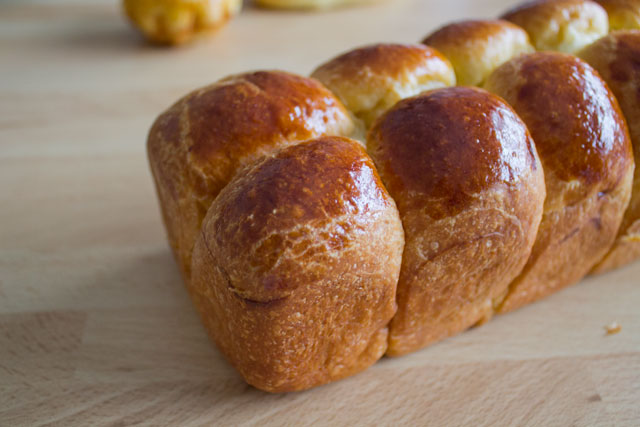 As I wrote in my previous post, brioches come in different sizes and shapes.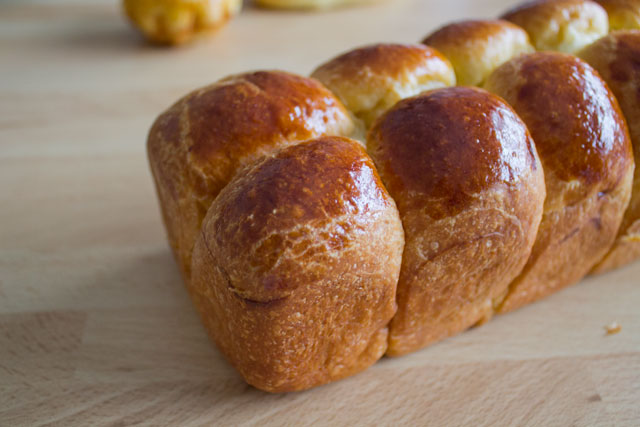 A famous type of brioche is the so-called "Nanterre", from the name of a city near Paris.
It is baked in a standard bread loaf mould and it has a very recognizable pattern, obtained by arranging two rows of small pieces of dough in the pan. The small pieces of dough fuse during the proofing phase and rise even further in the oven, giving the brioche Nanterre its characteristic look.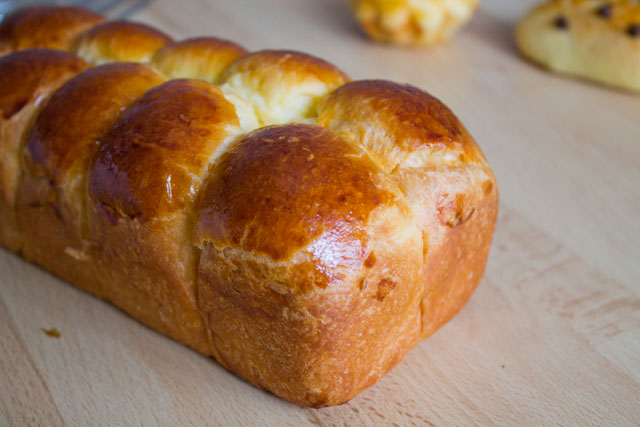 The step-by-step recipe below is for a 23cm mould and 300g of dough and it explains how to portion, proof and bake the brioche Nanterre.