Recipe: Chocolate mirror glaze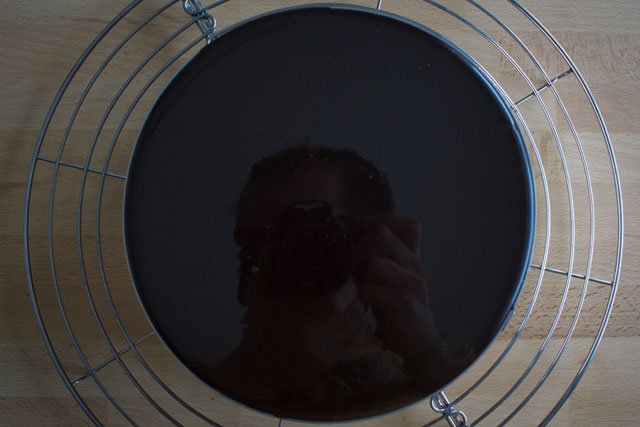 This is one of the pastry "secrets" that differentiate a home-baker from a "pro". I'm talking about this super-shiny chocolate mirror glaze!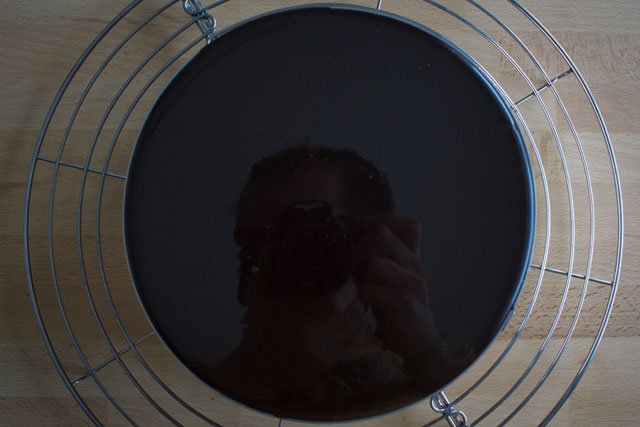 As you can see above, there is indeed a reason if it's called "mirror glaze", and I swear it is not a Photoshop trick! 🙂
Mirror glazes can be used to cover the top and the sides of modern tortes (entremets), where creams and mousses are prevalent. Covering a cake with a shiny glaze makes it instantaneously chic, professional-looking and also provides the "wow effect"!
And yet it's so simple to make! Glazing properly, though, takes a bit of practice and a quick movement… I can see lots of practice cakes ahead! 🙂
Chocolate mirror glaze

Print recipe
Ingredients
| | |
| --- | --- |
| 50g | Water |
| 140g | Granulated sugar |
| 45g | Cocoa powder |
| 95g | Heavy cream |
| 6g | Sheet gelatin (= 3 x 2g sheets) |
Directions