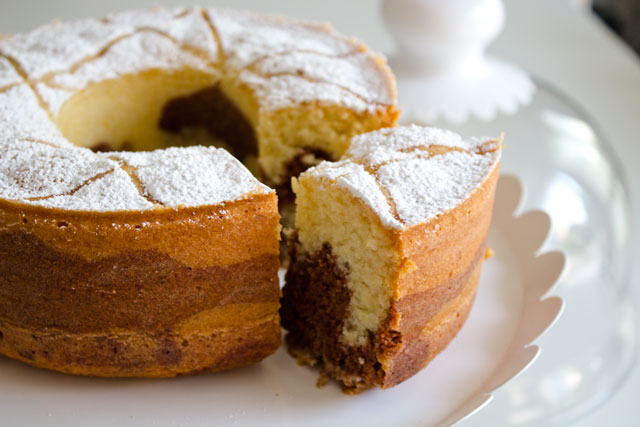 It was the end of a lazy Sunday afternoon when I felt the need of a cake (ok, I admit it is not so unusual for me).
Since I was undecided, I opted for two cakes in one! 🙂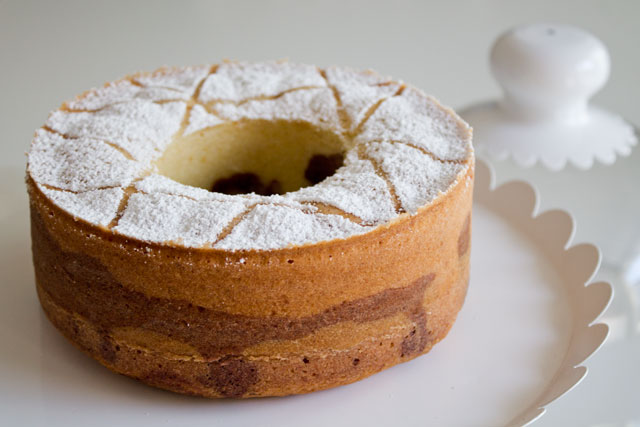 I chose the marble cake, a great recipe from my book "On baking". It is basically made of a vanilla-flavoured batter and a chocolate one, poured together in a mould to form a nice, bicolour, marbled pattern.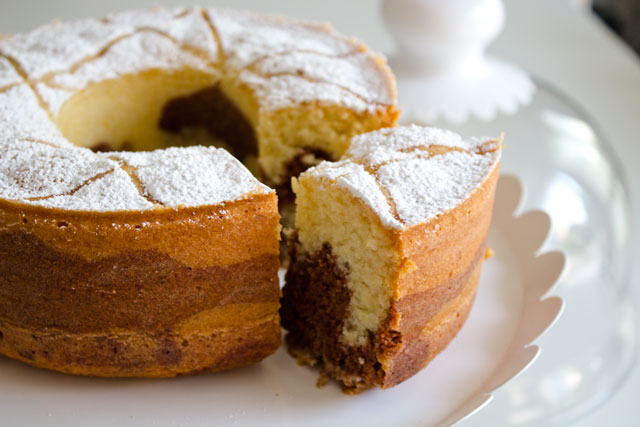 This recipe is great for breakfast, morning snack, tea time or any time you want it: it is very soft and spongy.
Compared to other cakes I've made, it is not so high in fats, but it does have a significant amount of sugar. The good thing, though, is that it is a perfect idea to use your leftover egg whites. The recipe only contains egg whites: no yolks, folks! 🙂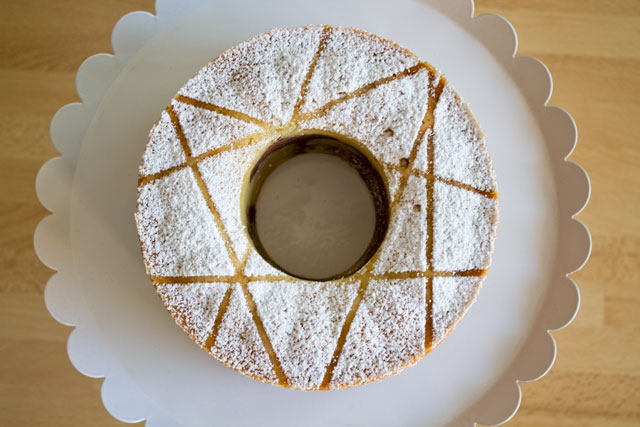 These traditional cakes are always hard to decorate so people just dust them with powdered sugar all over them. Of course it is a good, but if you want to give it a twist, just place some sticks (or your oven grill) on the cake before dusting. The trick is simple but the result is original and niiiiice! 😀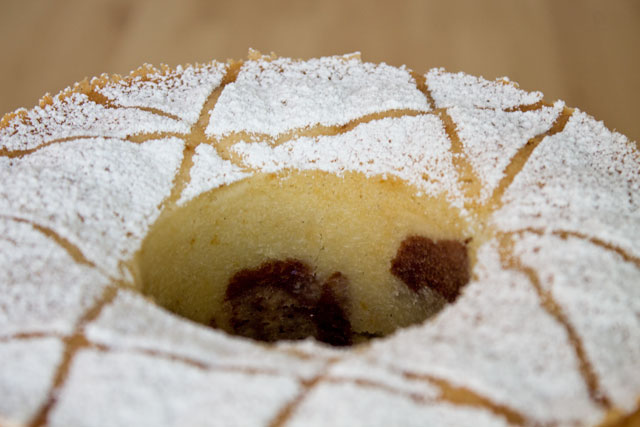 Marble cake

Print recipe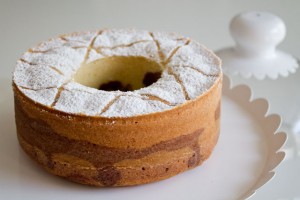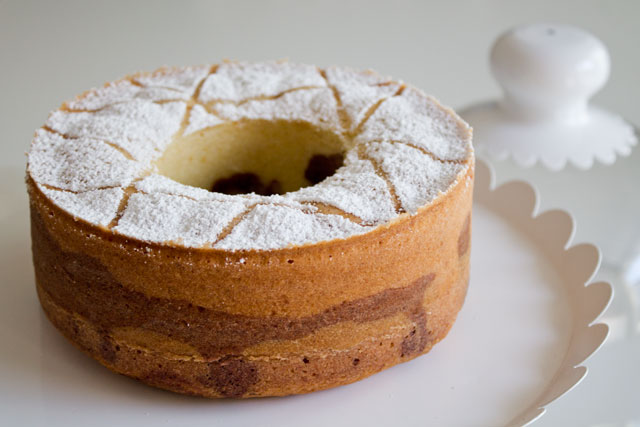 Ingredients
| | |
| --- | --- |
| 110g | Unsalted butter (room temperature) |
| 240g | Granulated sugar |
| 240g | Pastry flour |
| 10g | Baking powder |
| 4g | Salt |
| 215g | Milk |
| 1 | Vanilla bean seeds |
| 60g | Dark chocolate |
| 1/2 teaspoon | Baking soda |
| 1 teaspoon | Coffee extract (or Nescafé) |
| 110g | Egg whites (around 3-4 eggs) |
Directions
Note
The recipe provides quantities and baking times for a 18cm-20cm cake mould.
 Bigger cakes should be baked at 170°C for more than 30 minutes.
If you notice that your cake is browning too fast in the oven, place a piece of aluminium foil over the mould and reduce the temperature to 165°-170°C and perform the toothpick test regularly