Recipe: Modern Caprese chocolate cake (Torta Caprese)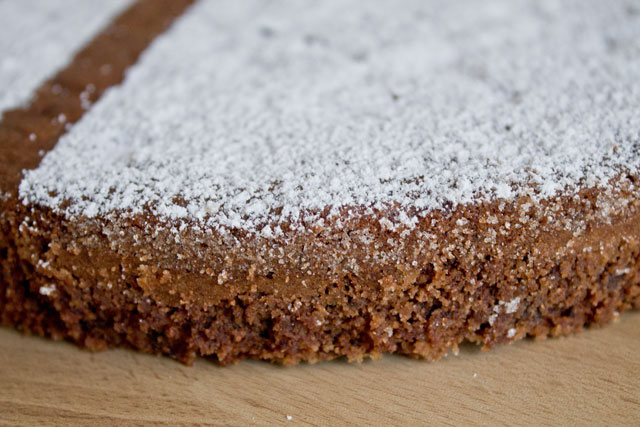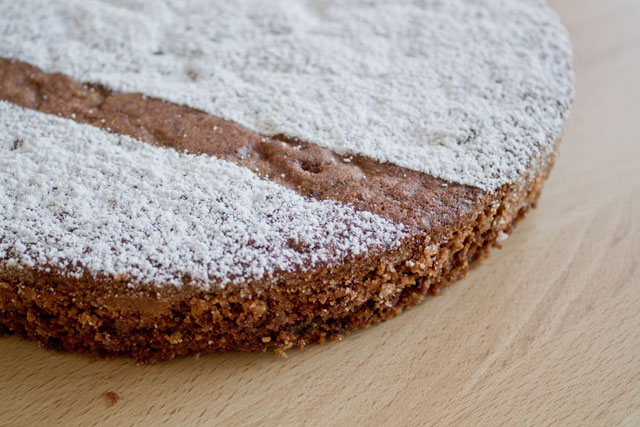 One of the most famous cakes in Italy is the Torta Caprese. Same name as the salad with tomato and mozzarella, but nothing to do with it! 😀
The Torta Caprese originated from Capri, the nice (and posh) island in the south of Italy, right in front of Sorrento and not far from Naples.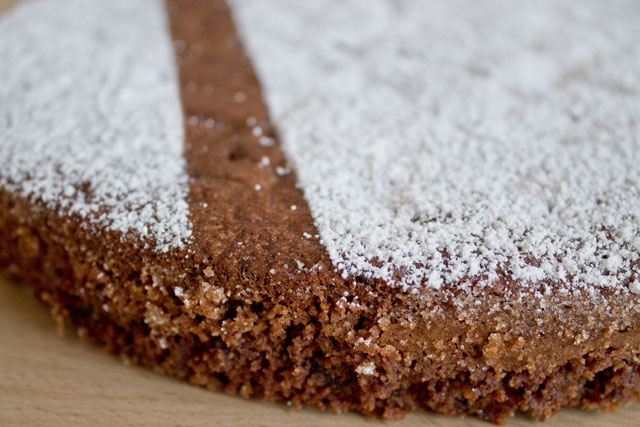 The recipe of this butter cake is "relatively" similar to that of a poundcake: the softened butter is first creamed with the sugar, then eggs and powders (i.e. flour + cocoa) are added.
The particularity of this traditional recipe, though, is the absence of flour, replaced by ground almonds that confer structure and texture without the creation of any gluten strand.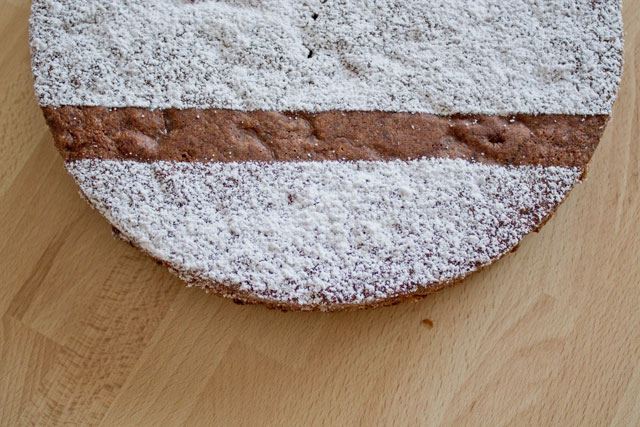 The recipe I chose to make the Torta Caprese is by Iginio Massari: it is a bit more modern and it contains a bit of flour (not too much) and whipped egg whites as additional leavening agent to have an airier texture.
I would say this Torta Caprese is the best way to begin the day! 🙂
Torta caprese

Print recipe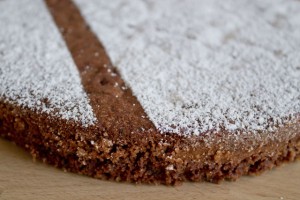 Ingredients
| | |
| --- | --- |
| 250g | Unsalted butter |
| 210g | Powdered sugar |
| 25g | Honey |
| 125g | Egg yolks (around 6) |
| 25g | Cocoa powder |
| 250g | Almond flour |
| 60g | Pastry flour |
| 5g | Baking powder |
| 300g | Dark chocolate (finely chopped) |
| 160g | Egg whites (around 5) |
| 40g | Granulated sugar |
Directions
Note
Don't tap the pan once you poured the batter in it as this action will let the incorporated air escape. There is no need to level the batter in the pan: if the cake is correctly mixed, it will come out of the oven flat, thanks to the high quantity of fat it contains
You can bake this cake in smaller pans at slightly higher temperatures, e.g. at 180° for 30-35 minutes, but always remember to do the toothpick test