Recipe: Chocolate muffins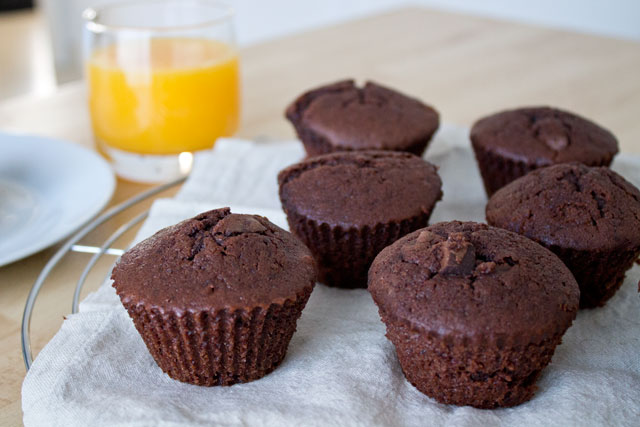 After a challenging cake like the Saint-Honoré, I needed both a break from complexity and a breakfast treat for the week to come.
That's why I scoured the web to find the perfect recipe for chocolate muffins, one of my favourite pastries.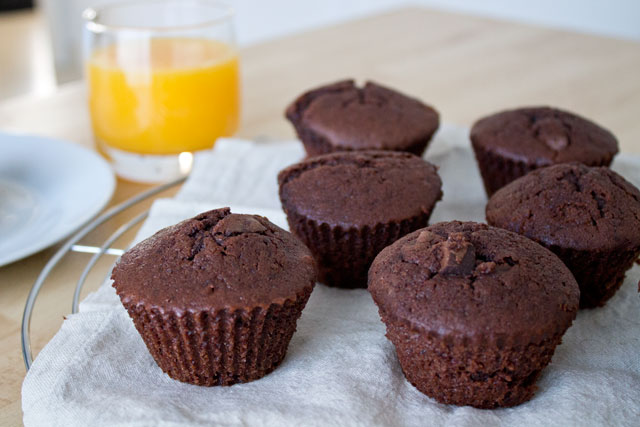 Of course, it's practically impossible to find a recipe in grams for muffins, since they are an American product and Americans are perfectly fine with "random" volume measurements (I'm not!).
But I was craaaving for muffins and I was not willing to give up, so I just took my calculator and "translated" in grams a recipe that seemed good (source: Dough-Puncher).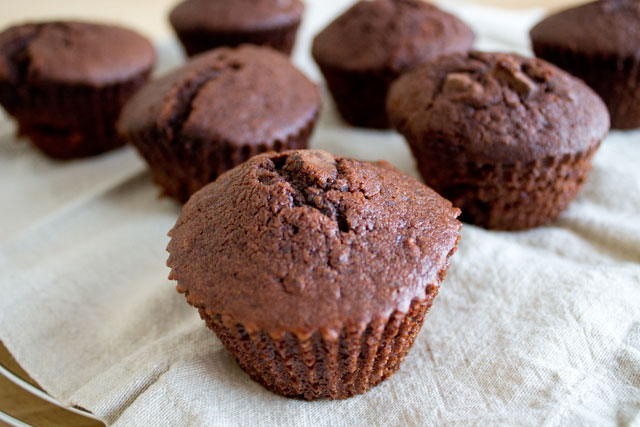 It turned out I didn't have all the ingredients (I had run out of cocoa powder and baking powder! No idea how that could happen, I'm still shocked) so I slightly modified the recipe and added melted chocolate.
The muffins came out slightly less tall than they should have been, but wooaah! These chocolate muffins were so rich and tender and moist! I could not stop eating them! (My step-by-step recipe below contains the right amount of baking powder, don't worry…)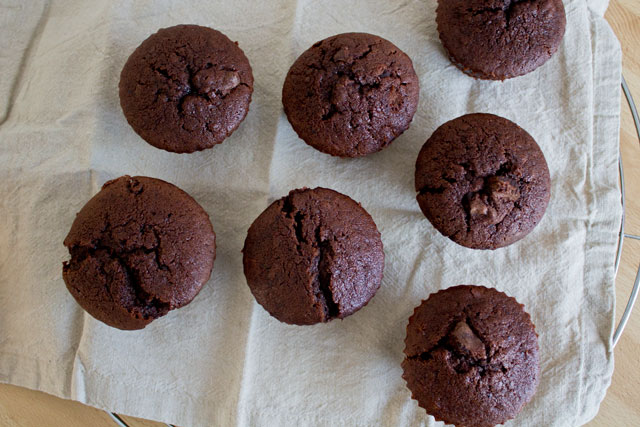 On a technical note, these muffins are very easy to make and they are prepared with the creaming method (also called "cake method"), following these steps:
First, the butter is creamed with the sugar for several minutes to incorporate air
Eggs are added
Finally the dry ingredients are gently incorporated alternately with the remaining liquids, like you would for a normal poundcake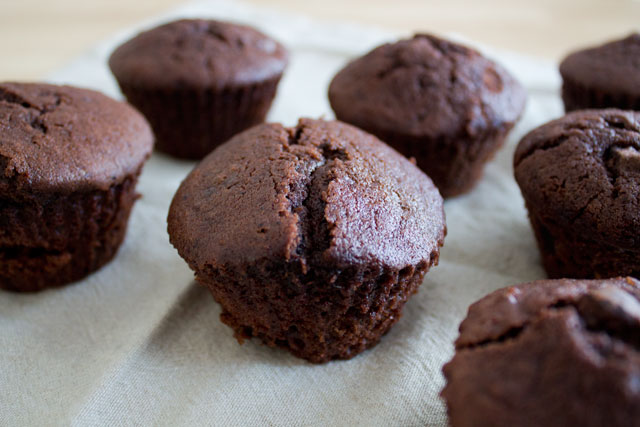 Tip: try adding a melty, crunchy or fruity centre to the muffins, they will be so delicious you'll fall off your chair!
Chocolate muffins

Print recipe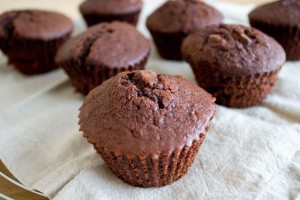 Ingredients
| | |
| --- | --- |
| 115g | Unsalted butter (room temperature) |
| 170g | Granulated sugar |
| 1/2 | Vanilla bean seeds (or 1 teaspoon of vanilla extract) |
| 2 | Eggs |
| 60g | Chocolate (melted and brought at 30°C) |
| 10g | Baking powder |
| 50g | Unsweetened cocoa powder |
| 1 pinch | Salt |
| 250g | Pastry flour |
| 240g | Milk |
| 80g | Sour cream or heavy cream |
| 130g | Chocolate chunks |
| 15g | Whte chocolate (chopped - optional) |
Directions
Note
Creaming the butter is useful to incorporate air in the batter, so don't tap the pan once it's filled, to prevent air from escaping
The chocolate chunks should ideally not be made of "couverture" chocolate, since it melts more easily while baking. Add some chocolate chunks on the top of the muffins after filling the cups.
You can use parchment paper squares instead of silicone cups
These muffins can be stored in an airtight container for up to 4 days.