[Daring Bakers] Cranberry muffins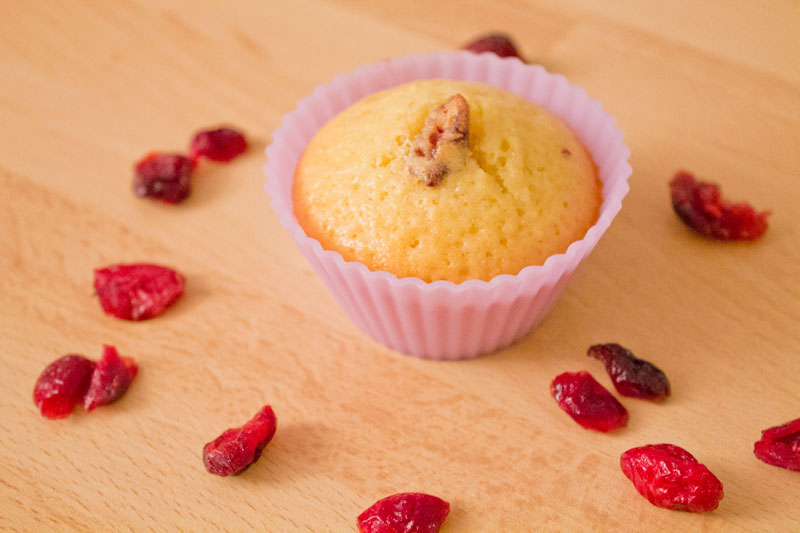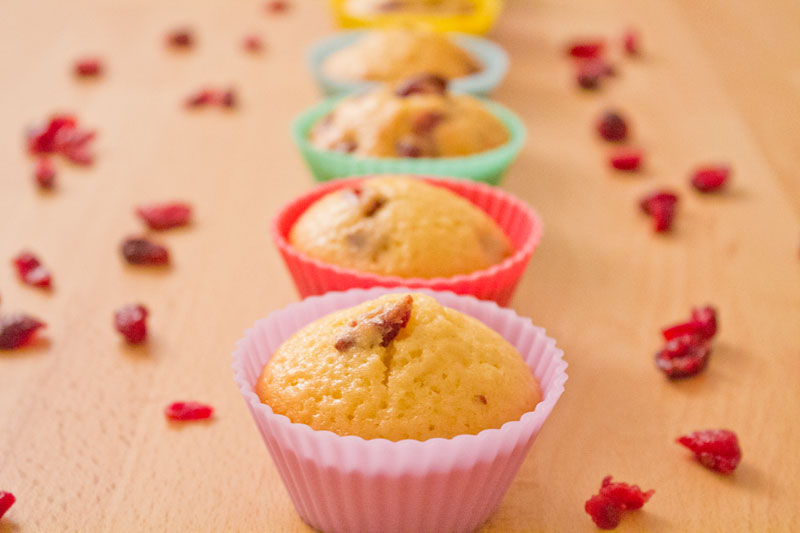 This month, the Daring Bakers didn't really have a proper challenge due a last minute accident.
The solution was simple: in a "celebration" of past Daring Baker and Daring Cook challenges, Lisa challenged all of us to search through the Daring Kitchen archives and pick any one we'd like! The REAL challenge was picking which delicious recipe(s) to try!
So this is the result, directly from February 2012's Daring Bakers challenge: here are my cranberry muffins made with the muffin method (dry ingredients + liquid ingredients). Muffins are a type of quick breads and they are very easy to make: the preparation took me no more than 20 minutes!
I'm not 100% satisfied with the recipe: they are very soft and spongy, but I think the batter was too liquid so they came out dense and they didn't rise much (when I think of muffins, I have Starbucks' huge muffins in my mind).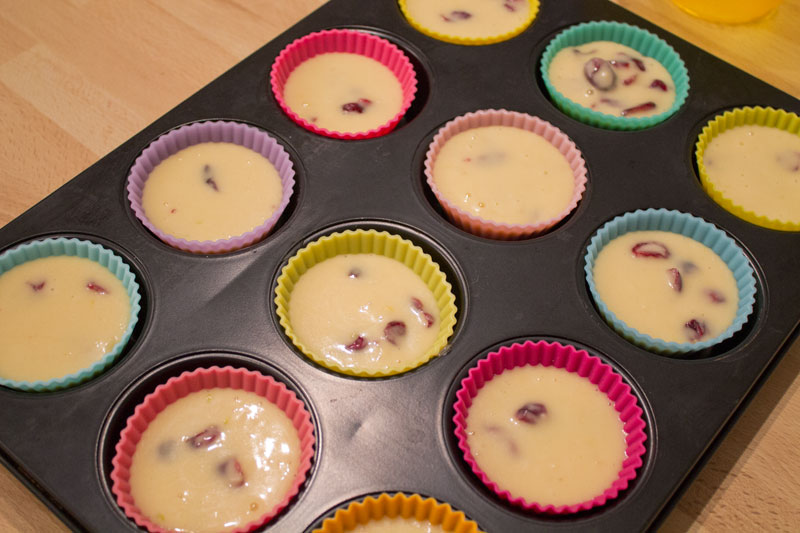 As for all muffins, it is very important not to overmix the batter, otherwise they will become as hard as rocks!
And this basic recipe can be adapted to your tastes: you can replace cranberries with any sort of berries in this recipes, or even add some nuts!
Cranberry muffins

Print recipe
Ingredients
| | |
| --- | --- |
| 240g | Pastry flour |
| 150g | Granulated sugar |
| 9g | Baking powder |
| 1 pinch | Salt |
| 2 | Eggs |
| 60g | Butter (melted) |
| 200ml | Milk |
| 5ml | Vanilla extract |
| 1 teaspoon | Lemon or orange zest |
| 150g | Dried cranberries |
Directions