[Daring Bakers] Lime and vanilla savarin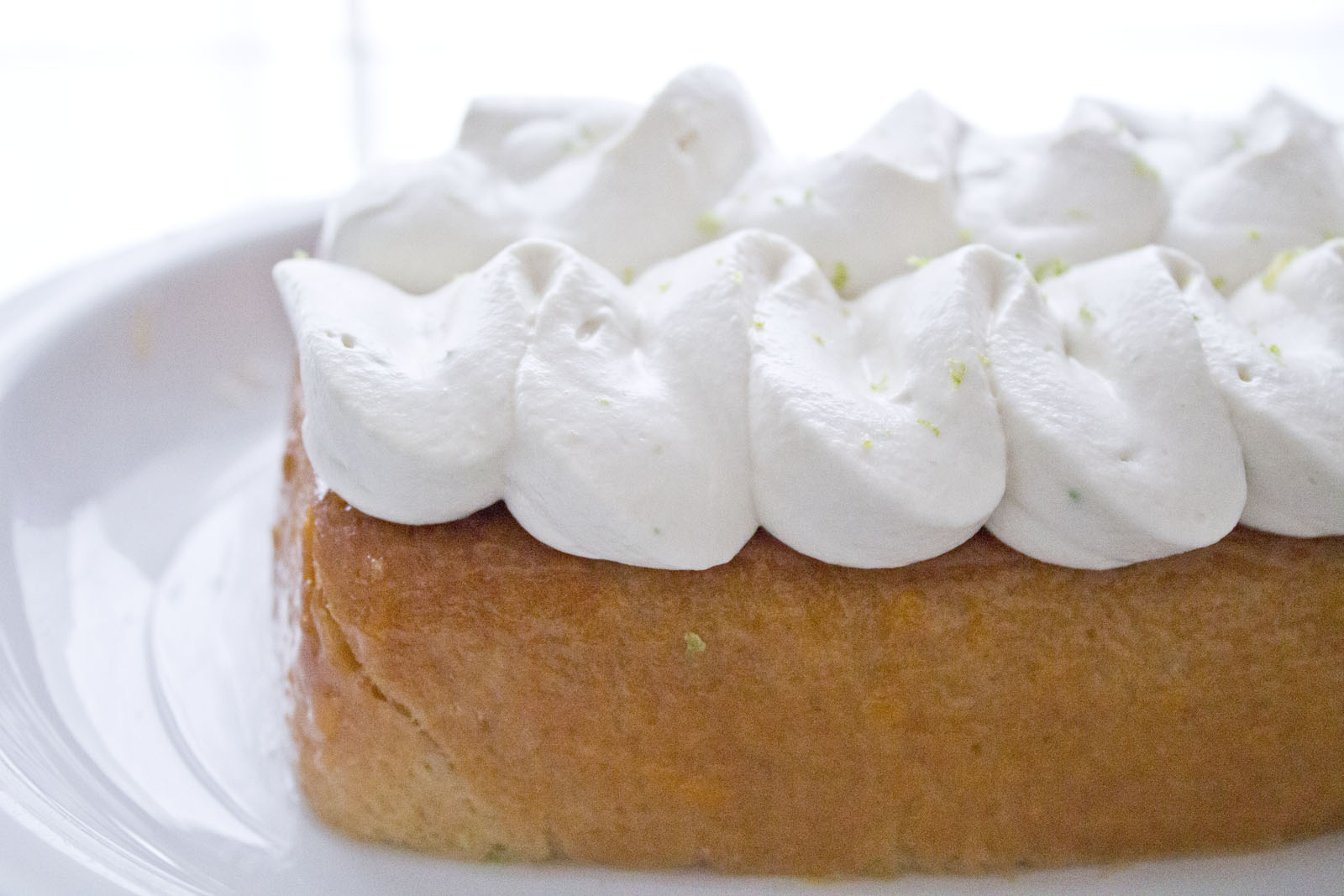 One of the subjects to study for my pastry exam is the savarin.
After seeing all the past year's exam texts, I concluded that it is a very unlikely topic for the practical test. And that's basically why I had never tried making one. Moreover, I had never tasted one!
Luckily enough, the Daring Bakers forced me gave me the extraordinary opportunity to make my very first savarin.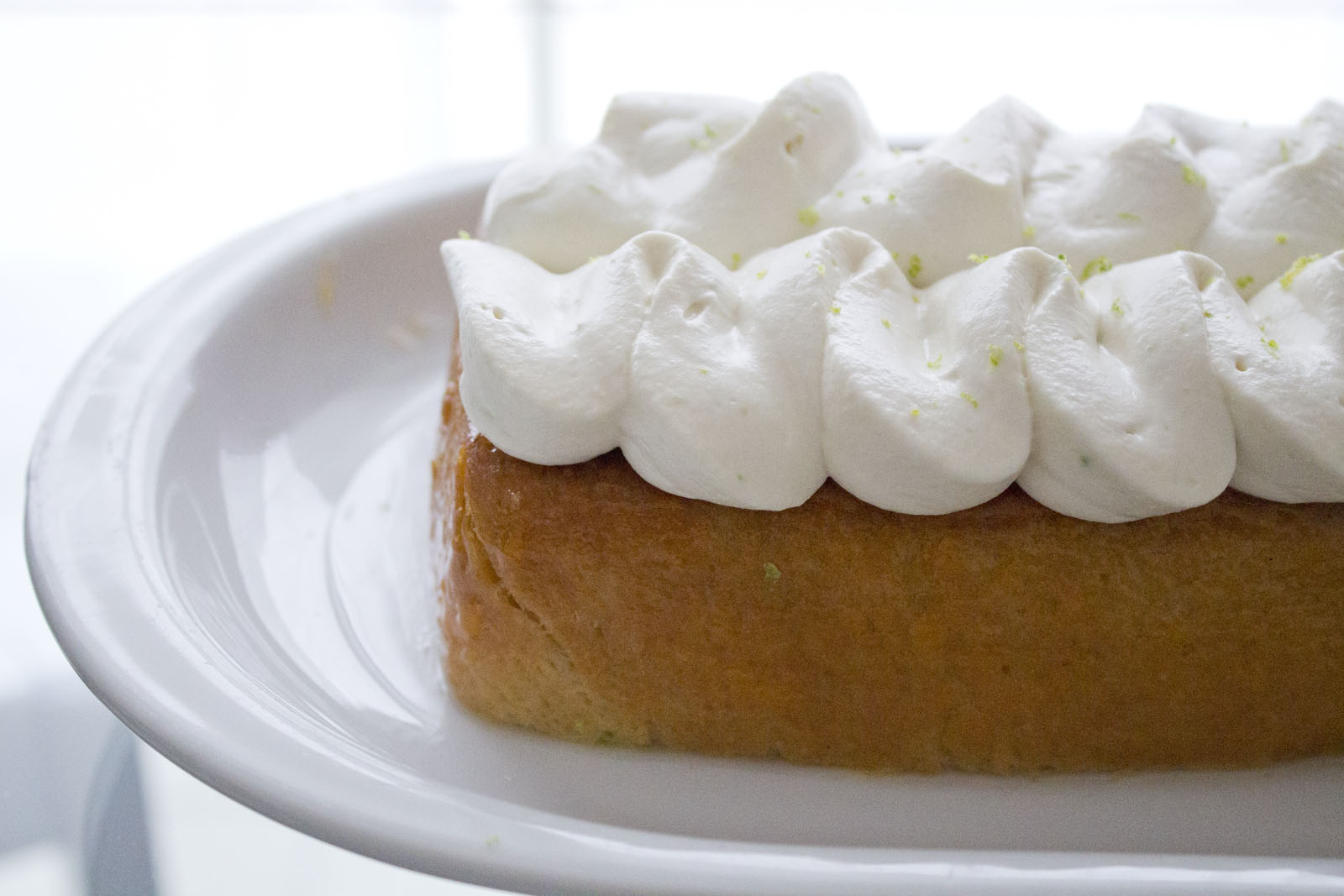 Natalia of Gatti Fili e Farina challenges us to make a traditional Savarin, complete with soaking syrup and cream filling! We were to follow the Savarin recipe but were allowed to be creative with the soaking syrup and filling, allowing us to come up with some very delicious cakes!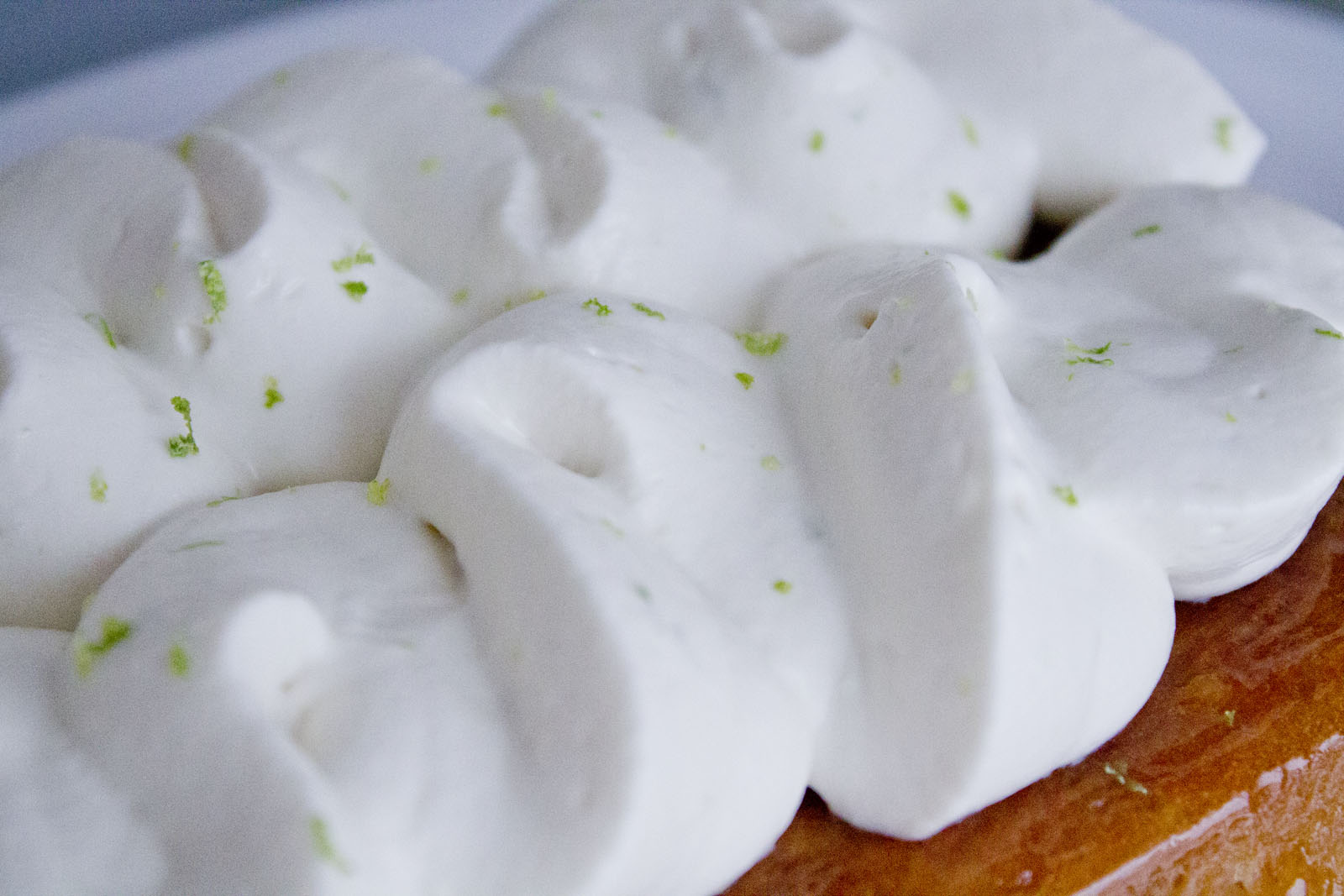 I came up with a vanilla and lime savarin, heavily inspired by World Champion Christophe Michalak.
Although the standard savarin is round, I decided to make a "long" version, soaked in a vanilla syrup and topped with a lime chantilly.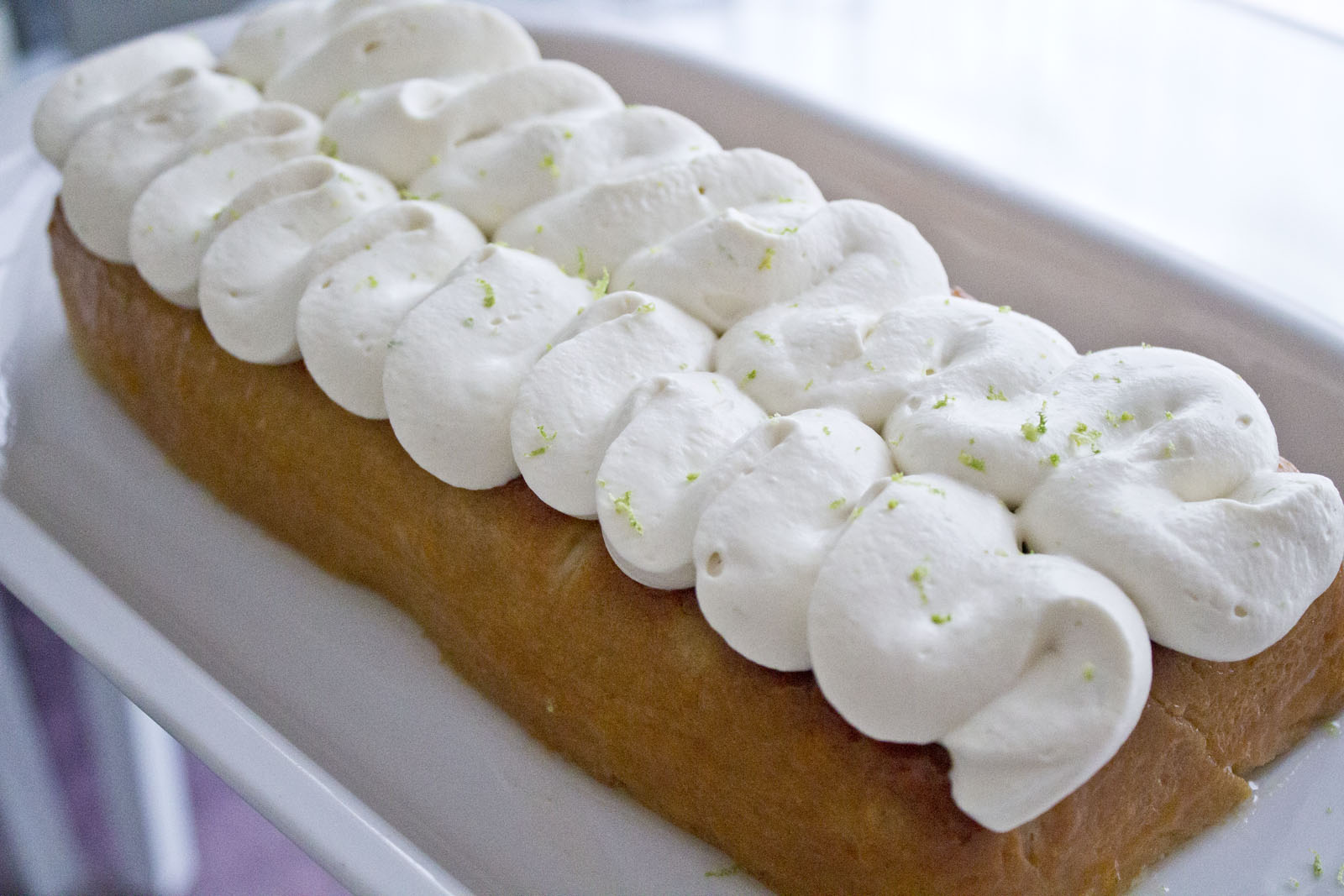 It was A-M-A-Z-I-N-G! Sooo soft, and sooo buttery, but also sooo sweet and spongy with the perfect juxtaposition of the lime chantilly cream. How did I wait for such a long time before tasting it?!?!?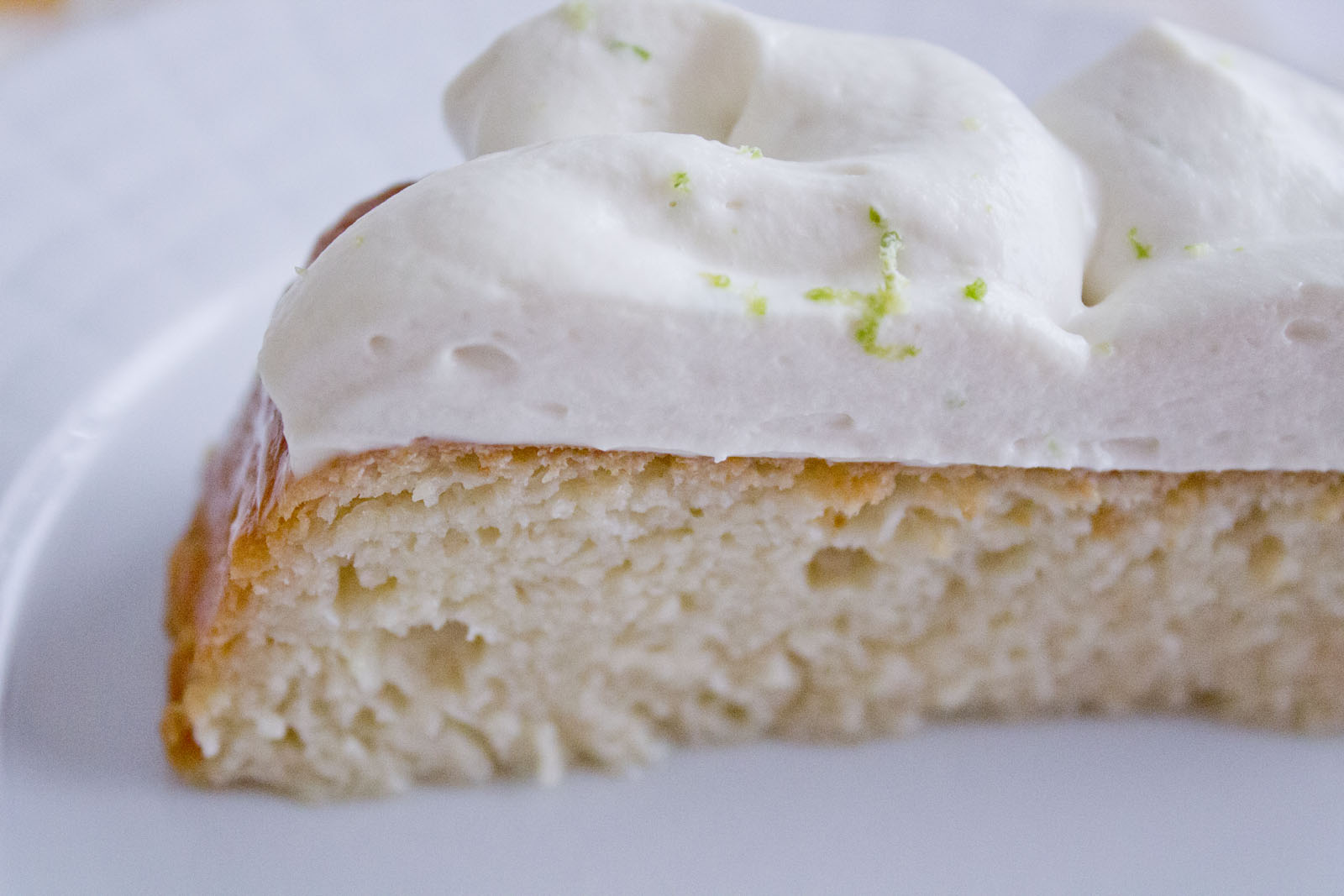 Lime chantilly cream
Ingredients
| | |
| --- | --- |
| 200ml | Cream (30% fat minimum) |
| | Zest of 2 limes |
| 25g | Brown sugar |
| 100g | Mascarpone cream cheese |
Decoration
| | |
| --- | --- |
| | Zest of one lime (freshly grated) |
Directions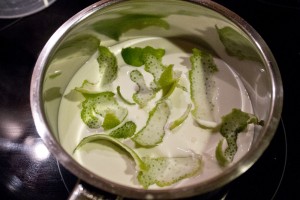 1
Heat the cream on low heat with the lime zest and bring to a boil. Strain and cool rapidly (e.g. on an ice bath, or in the freezer until needed; remember that cream cannot be frozen).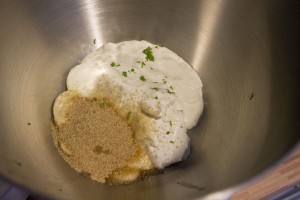 2
When the cream is very cold, put it in a mixing bowl with the sugar, cold mascarpone and grated zest
Note
The zest can be infused the day before whipping the cream, which will be stored in the fridge overnight.
To prepare a chantilly cream, the cream should be very cold (you can store it 10 minutes in the freezer before using), same for the bowl (either store it in the freezer for 10 minutes or pour some water with ice cubes in it and let it chill).
A chantilly with the addition of mascarpone cream cheese is thicker and keeps its shape for a longer time.
Savarin dough – Pâte à savarin
Ingredients
| | |
| --- | --- |
| 300g | Bread flour (sifted) |
| 5g | Salt |
| 25g | Sugar |
| 45g | Milk (at around 30° C) |
| 7g | Yeast |
| 2 | Eggs |
| 115g | Unsalted butter (softened) |
Directions
Note
If your mould is not made of silicone, remember to butter it before placing the dough in it.
For this recipe I've used a 23cm mould.
Vanilla and lime savarin
Ingredients
Glaze
Syrup
| | |
| --- | --- |
| 300g | Lime chantilly cream |
| 750g | Water |
| 220g | Brown sugar |
| 70g | Rhum |
| 1 | lime zest (freshly grated) |
| 100g | Mascarpone |
| 1/2 | Vanilla bean (split) |
Directions
PS: while I was making it, I faced a moment of despair because the savarin was as hard a month-old brioche. Apparently that's correct, since the savarin becomes devilishly soft as soon as you soak it in syrup! So don't despair!