No-bake cheesecake with fig and damson plum confit
September is the month of figs and Damson plums. Believe it or not, this is the first time in my life that I buy figs! I'm not a big fan of this fruit… and every time I tasted it in the past, it was somewhat sweet but not "wow". Definitely nothing special.
Last week I've found this recipe of a cheesecake with a filling of figs and damson plums, all on top of a crunchy, buttery (and salty!) Breton shortbread and decided to give it try.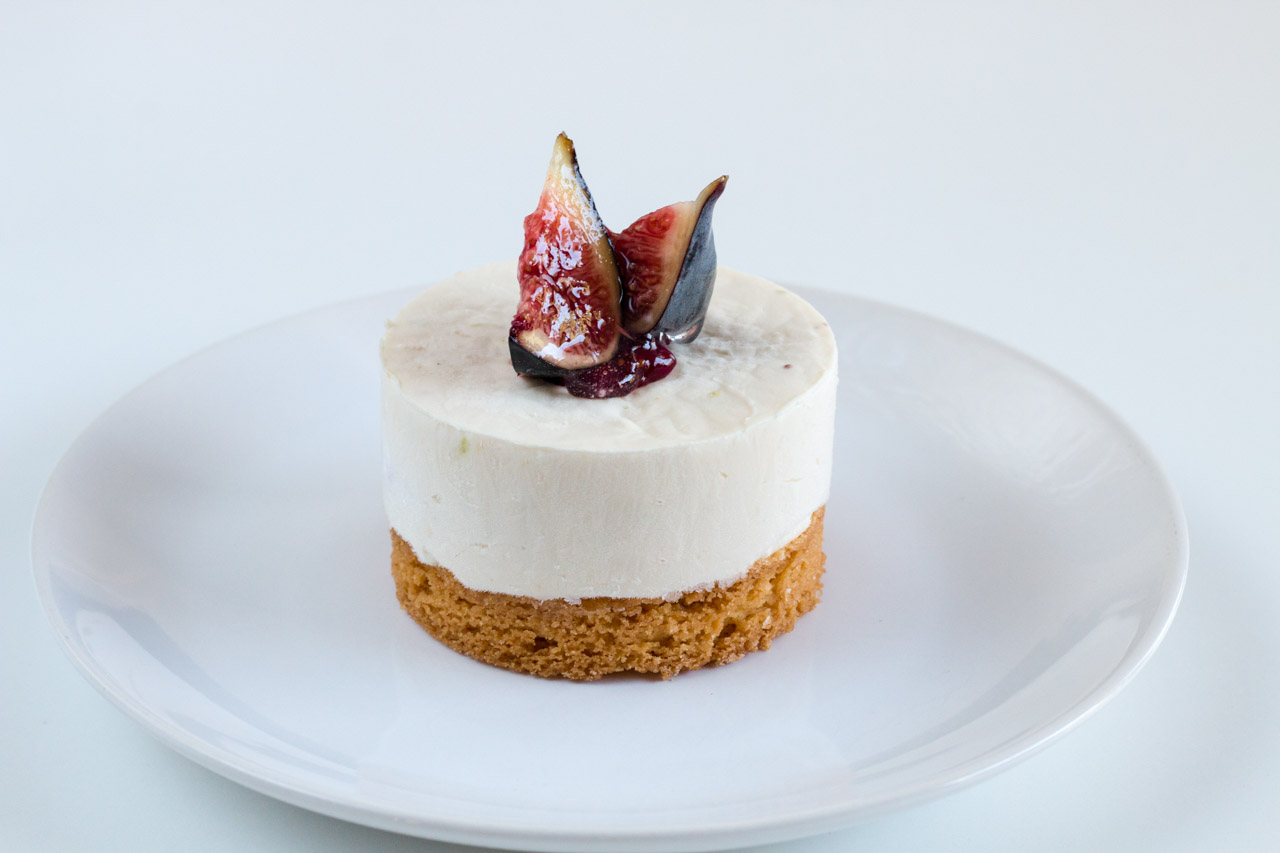 During the weekend, I went to the market here in Cannes hoping to find some figs with a "wow" taste, and ended up buying the only ones which looked ripe and appropriate for a Road To Pastry recipe! (I have high standards! You deserve the best!) 😛 All this came at 14€ per kilo…
Yes, apparently figs in Cannes are a luxury good.
I used a very exquisite variety of figs from Solliès, a small city near Toulon, and damson plums, which to me taste like plums, but they are better (and they are oval). 🙂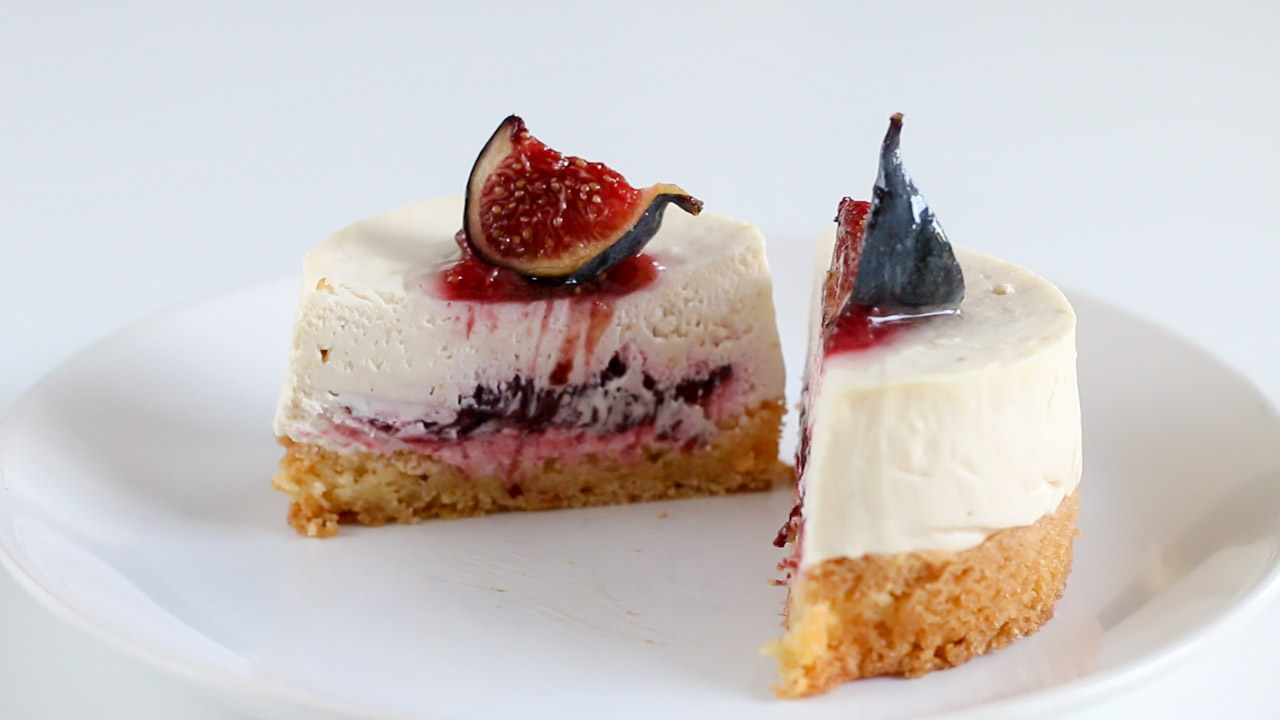 The recipe is very simple and does not take a long time to make: I started with the shortbread, then made the fig and plum confit (it's not much different from a jam) and finally prepared the cheesecake batter which whipped up in less than 2 minutes! I think that you could finish making the dessert in around 1 hour if you're well organized.
As for the presentation, I didn´t know how to present the cheesecake, so I made both a flat-top and a dome version. Which one would you choose?
Fig and plum cheesecake

Print recipe
Ingredients
Breton shortbread
| | |
| --- | --- |
| 85g | Unsalted butter |
| 70g | Granulated sugar |
| 30g | Egg yolks (~1.5) |
| 110g | Pastry flour |
| 6g | Baking powder |
| 1 pinch | Fleur de sel (or kosher salt) |
Cheesecake
| | |
| --- | --- |
| 250g | Cream cheese |
| 250g | Heavy cream |
| 70g | Brown sugar |
| 42767 | Lime zest |
| 42767 | Lemon zest |
Fig and plum confit
| | |
| --- | --- |
| 220g | Fresh figs |
| 110g | Fresh plums |
| 30g | Granulated sugar |
| 42767 | Vanilla bean |
| 6g | Pectin |
Decoration
| | |
| --- | --- |
| 2 | Fresh figs |
| As needed | Neutral glaze |
Directions