Quick breads and the muffin method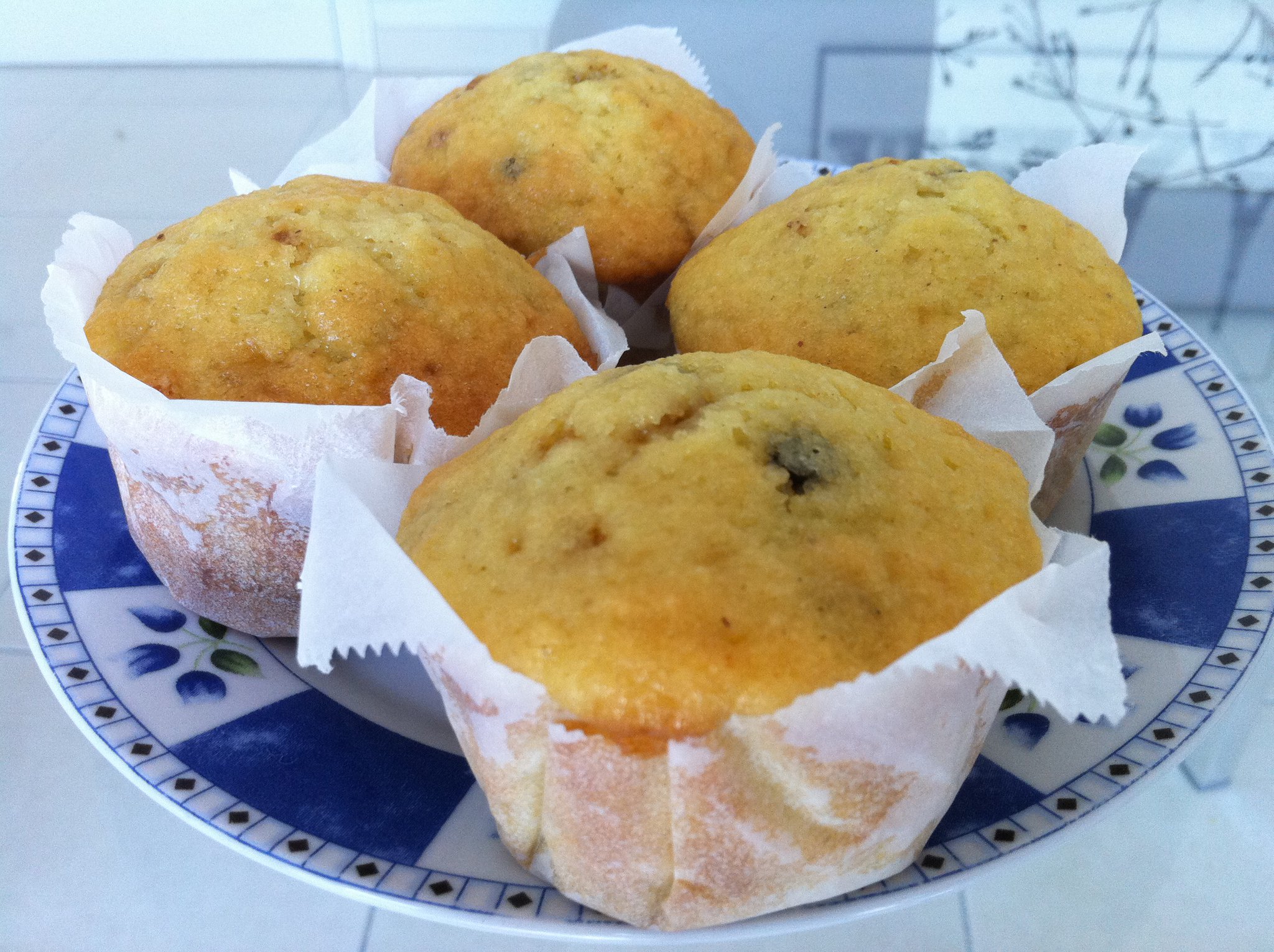 One of the easiest thing you can bake is quick breads.
They are pastries which are relatively quick/easy to make and don't need leavening since they contain baking powder and not yeast.
A basic berry muffin recipe was one of the first in my textbook and since I'm addicted to chocolate, I decided to replace blueberries with chocolate chips. And it worked quite well (I know, I could have added a bit more chocolate chips) 🙂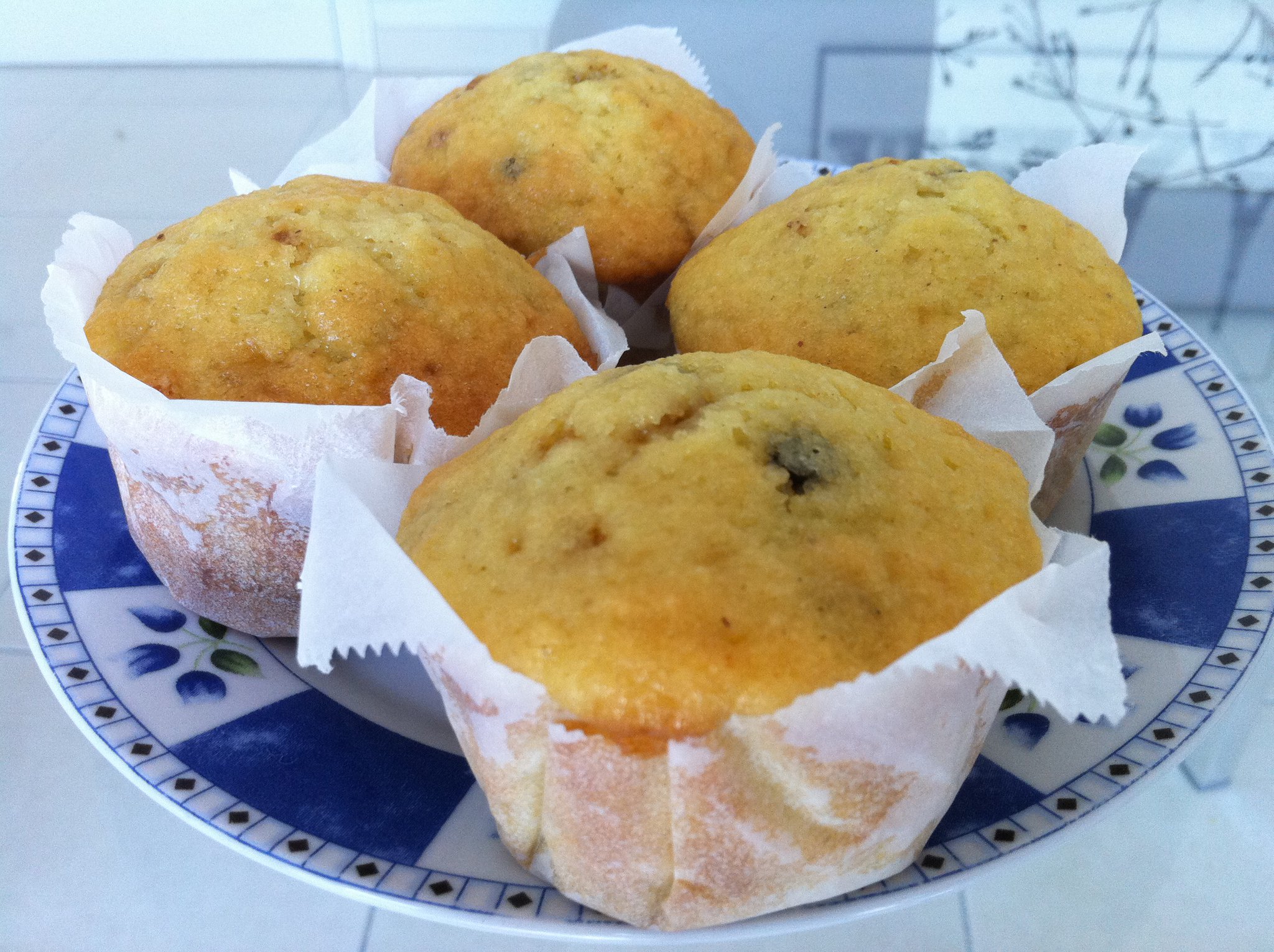 Concerning muffins, there are a couple of methods that are most commonly used:
– The muffin method: all dry ingredients should be mixed together, separately from all liquid ingredients (e.g. flour, baking powder and sugar on one side; eggs, milk and melted butter on the other side). Then combine the two mixtures and most importantly do not overmix! This is very important, as muffins are supposed to be very soft and spongy. The more you mix, the more gluten develops in the batter, thus risking of making the final product as hard as a brick. You should just mix quickly together only  until  dry  ingredients  are  moistened (this means no electric mixer!). It is a mystery of physics why having lumps here is not a problem, unlike for any other baked goods.
– The creaming method: the butter is creamed with sugar until it becomes light and doubles in volume. Eggs are added in, and finally other liquids and dry ingredients are added alternately.
I've only tried the muffin method so far, and here is the recipe for "Chocolate chip muffins".
Only thing is not clear yet: why didn't my muffins raise as much as those at Starbucks or any other American-style bakery? 🙁