Crêpes with apples, cinnamon and salted caramel chantilly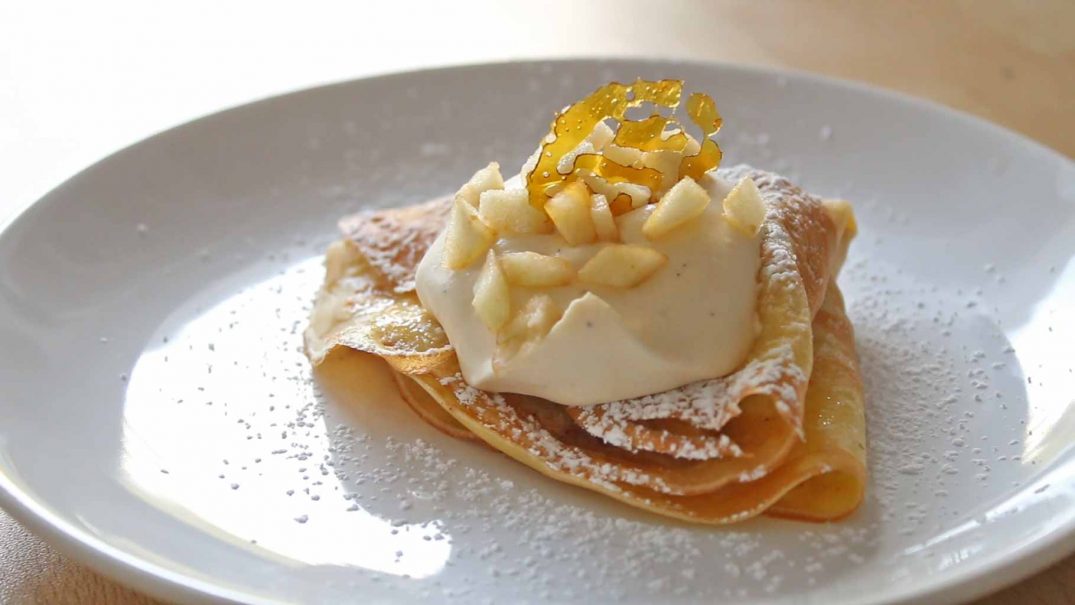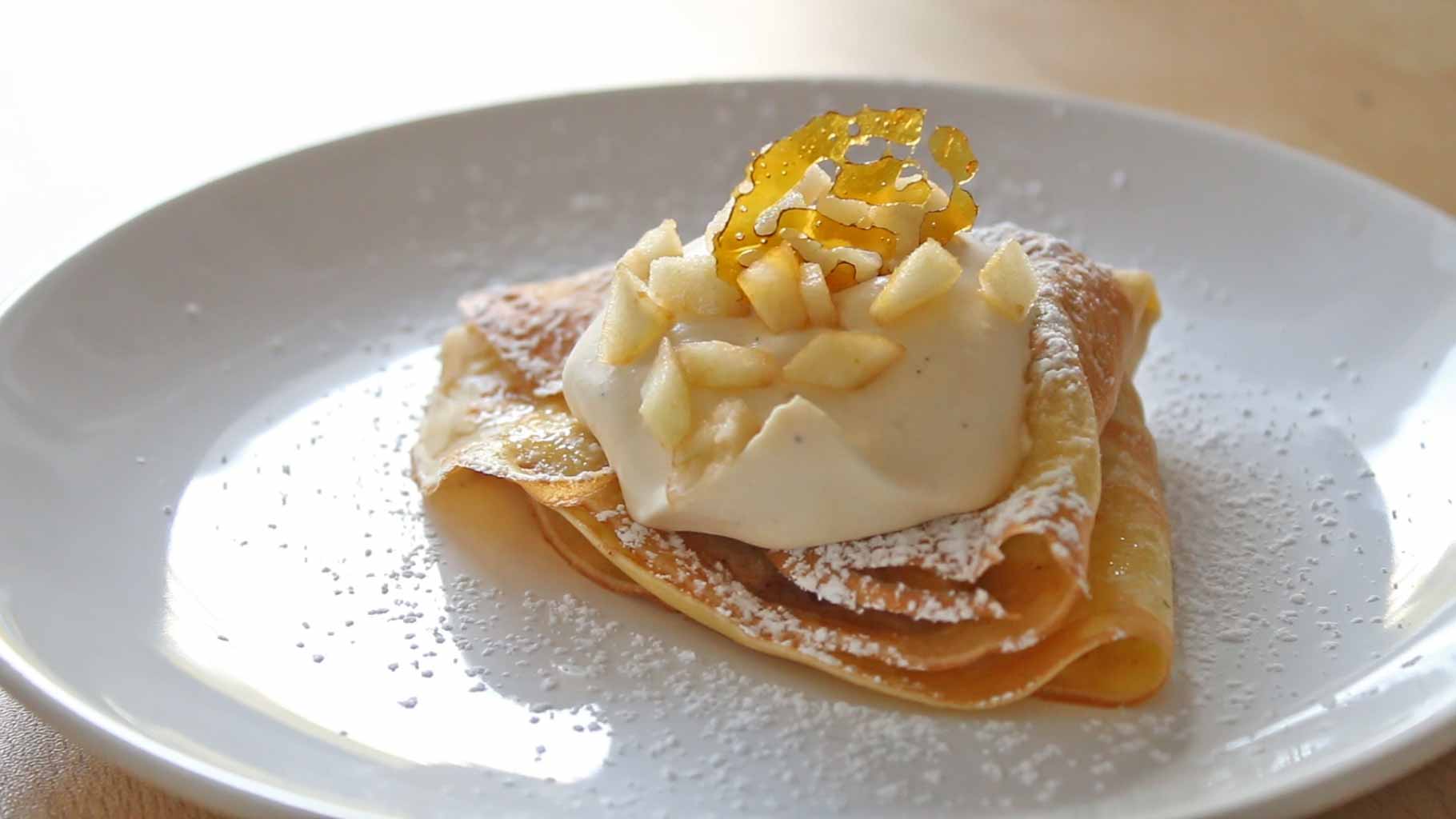 On the web, it is very easy to find a recipe for a crêpe batter. But it is almost impossible to find a complete recipe of a good-looking dessert with a crêpe! That's why I had to come up with a recipe of my own for the Chandeleur/Candlemas on February 2nd, also known as "the day of crêpes" here in France.
I assembled my dessert with sauteed apples with cinnamon (that already sounds fancy by itself), with an insanely delicious salted caramel chantilly cream. I also added fresh apple dice on top to give a different texture.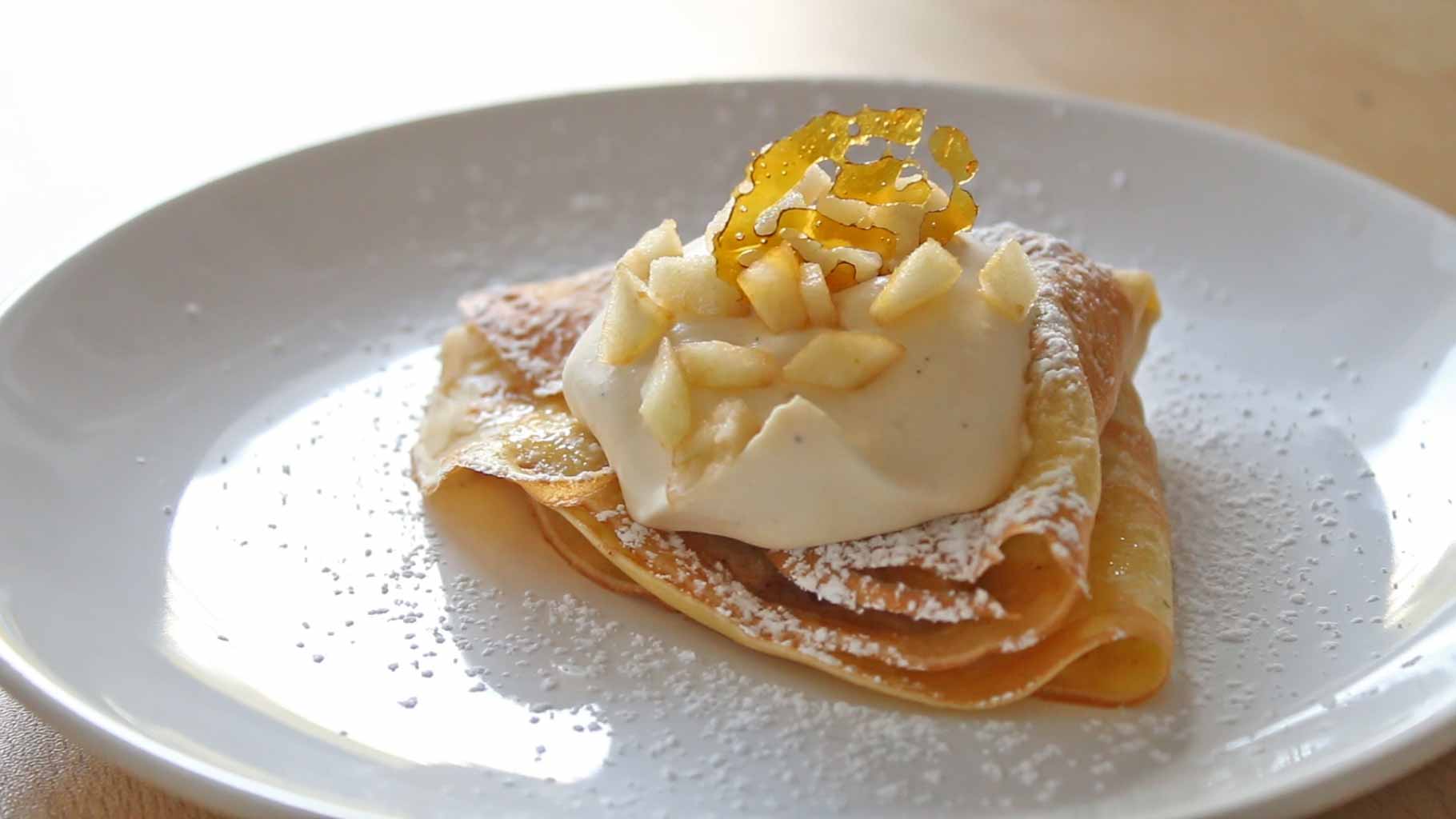 If you are able to make a caramel, there is nothing particularly difficult in this recipe. I like this dessert because you can prepare all the elements in advance and assemble them when needed in a few seconds!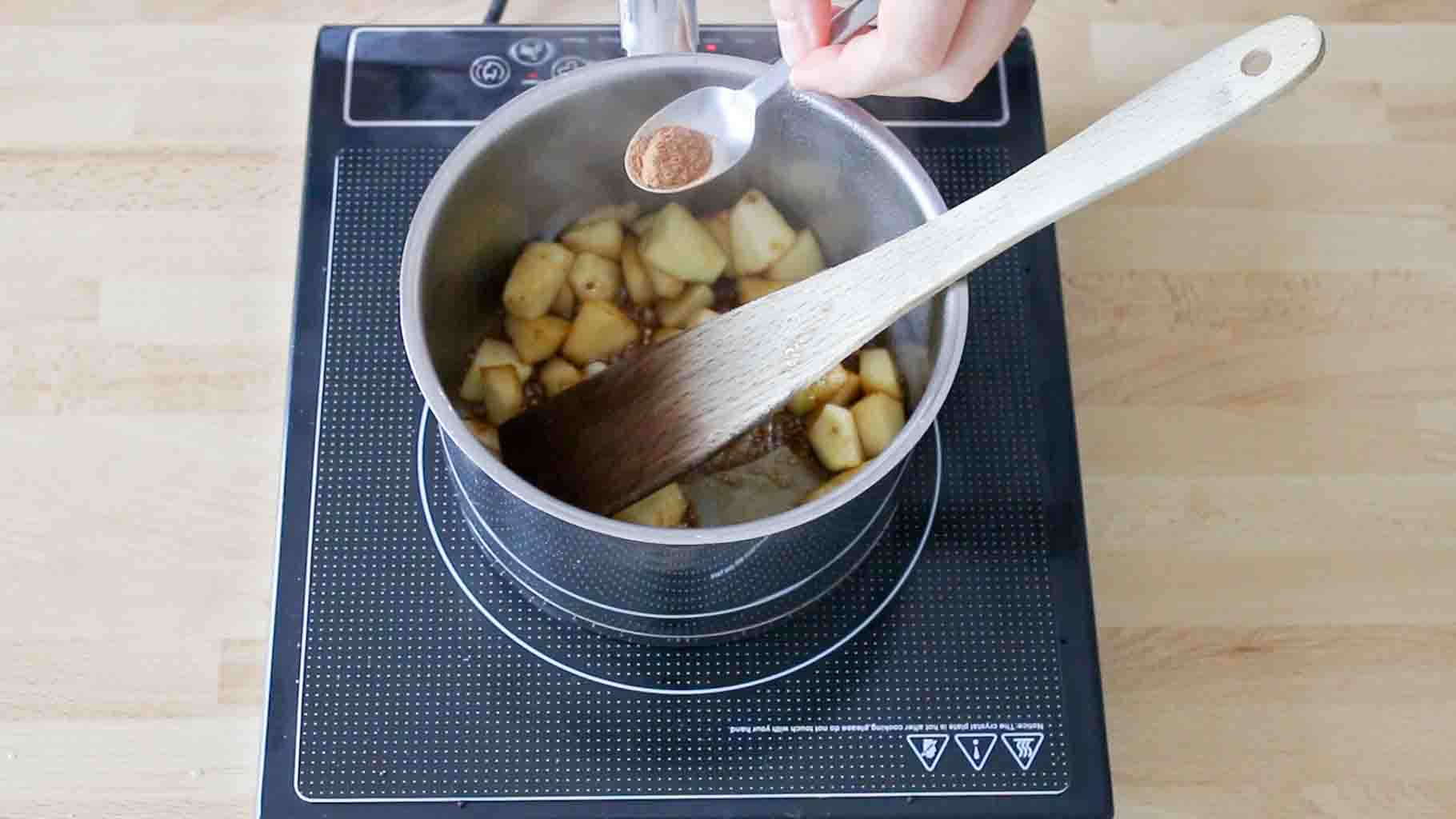 Note: the caramel decoration looks nothing like what I had in mind, but it doesn't look bad either. I baked granulated sugar in the oven until it turned brown then covered it with parchment paper until it came back to room temperature. Alternatively, you can just grab a spoonful of caramel (before you add the cream in the recipe) and wave it over a sheet of parchment paper to make a random decoration.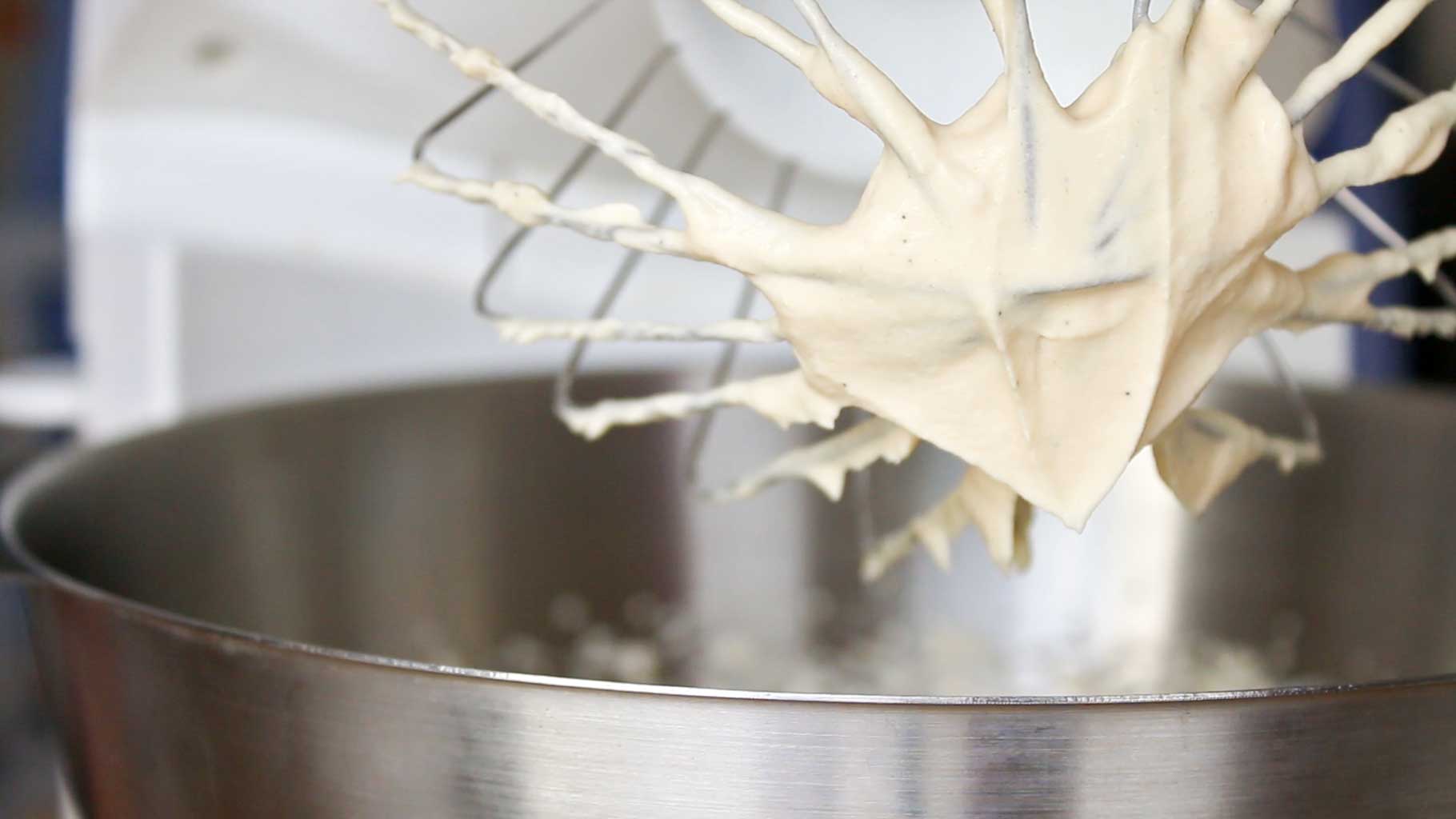 Crêpes with apples, cinnamon and caramel

Print recipe
Ingredients
Crêpes
| | |
| --- | --- |
| 40g | Unsalted butter |
| 1 | Egg |
| 1 | Egg yolks |
| 250g | Milk |
| 100g | Pastry flour |
| 30g | Powdered sugar |
Filling
| | |
| --- | --- |
| 1 tablespoon | Unsalted butter |
| 1 | Granny Smith apple |
| 1 tablespoon | Brown sugar |
Salted caramel chantilly cream
| | |
| --- | --- |
| 80g | Granulated sugar |
| 200g | Heavy cream |
| 100g | Heavy cream (optional) |
| 1/2 | Vanilla bean |
| 30g | Unsalted butter |
| 2 pinches | Fleur de sel (or kosher salt) |
Decoration
Directions