Recipe: Pumpernickel (Christmas biscuits with cinnamon and almonds)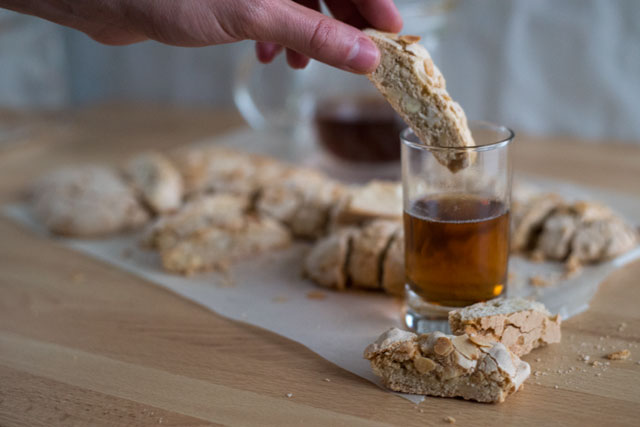 As Christmas approaches, I feel a bit of sorry for posting only one (albeit insanely good) yule log recipe on the blog, so I thought I definitely needed to bake something more!
I found this "Pumpernickel" and decided to give it a try! It is a popular recipe from the North-East of France (where people already sound German) and it is included in the book by Christophe Felder, "Pâtisserie".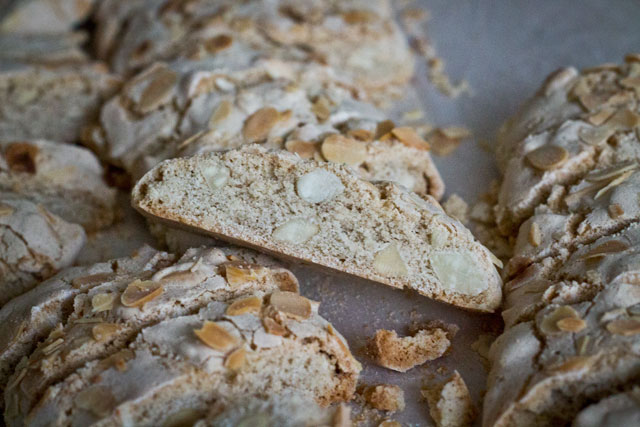 "Pumpernickel" originally refers to a dark and heavy rye bread from Germany, but in the French region of Alsace it became the name for a type of "bredele" (which means something like "little Christmas biscuits"), made with almonds and cinnamon.
These biscuits are super quick and easy to make and once you try them you will realize that they totally taste like Christmas! They are also a great idea for last-minute gifts, provided you are able to wrap them in a decent way (unlike me).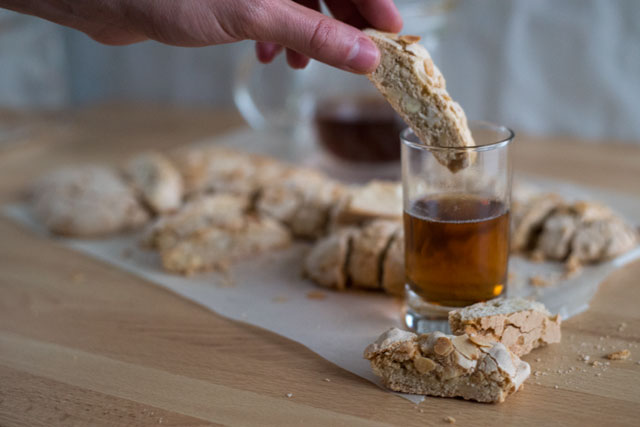 As these biscuits are quite crunchy, my final recommendation is to eat them with a cup of tea, or why not like cantuccini, dipped in a glass of sweet wine!
Enjoy! And merry Christmas! 🙂
Pumpernickel

Print recipe
Ingredients
| | |
| --- | --- |
| 3 | Eggs |
| 250g | Granulated sugar |
| 8g | Ground cinnamon |
| 250g | Almonds |
| 260g | Pastry flour |
Directions
Note
These biscuits can be stored at room temperature in an air-tight container.
They are best served with a hot tea or warm wine.