Recipe: The best chocolate chunk cookies. Ever.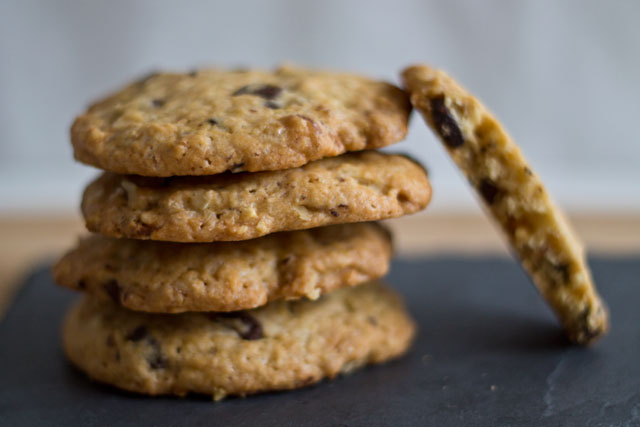 I don't know for how long I had been looking for a decent recipe of real American cookies.
Not just some supermarket-style biscuits. I wanted the sweet, buttery and crunchy (yet soft) chocolate-chunk cookies that America is famous for!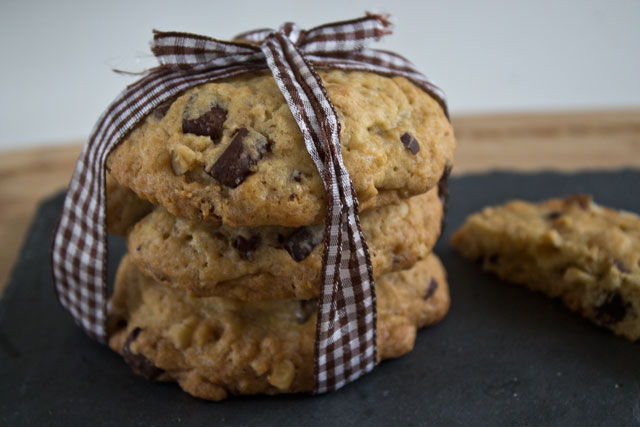 Unfortunately all the recipes online measure ingredients in cups (which is something a good pastry chef should despise!) 🙂 and I generally hate to do the conversion (because one cup of flour doesn't weight as much as one cup of chocolate, for example; and we don't have "sticks" of butter here).
"But ok", I said, "after years and years of research, I can make an effort for cookies!": and so I found an interesting recipe, converted it in grams and adjusted it to my taste.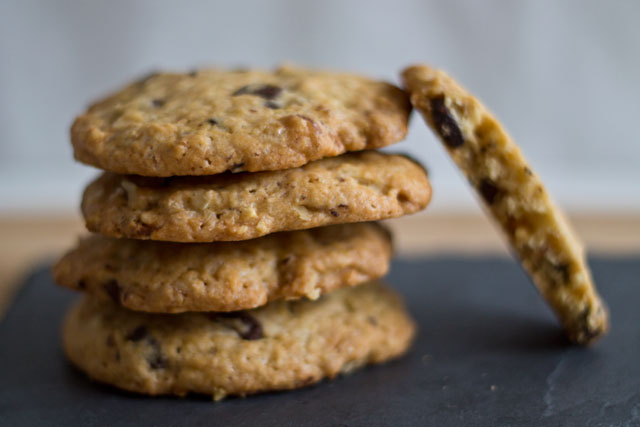 "Adjusting a recipe to my taste" in this case meant: overloading it with dark, milk and white chocolate chunks, adding vanilla seeds and orange, plus some dry fruits (I made my own mix of hazelnuts, walnuts and Brazilian nuts).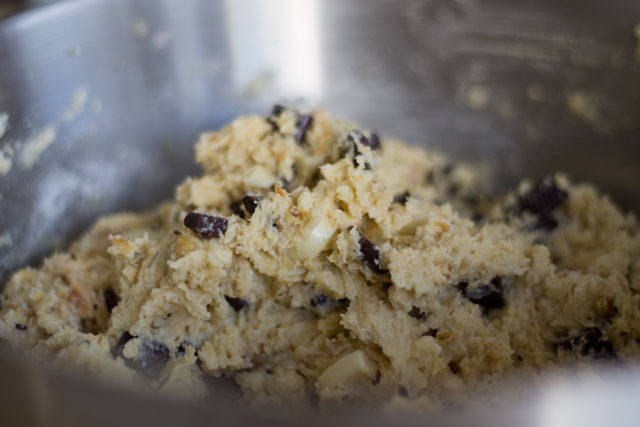 The result was just A-M-A-Z-I-N-G! These are definitely the best cookies I've ever eaten, even better than the Pepperidge Farm ones! 😛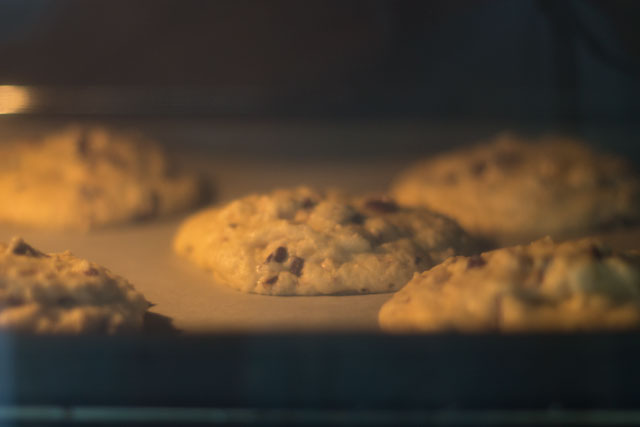 The recipe is pretty simple but the baking process is delicate: cookies must not be dry so it is better to slightly under-bake them. I baked at 170°C until golden brown (keep an eye on the oven) and made experiments at 160°C up to 190°C.
Higher temperatures require less baking time and give softer products, while lower temperature of course need longer baking times and give crispier cookies. I achieved the best result at 170°C: the cookies were golden brown, crunchy outside but slightly soft on the inside… delicious!!!
If you love cookies, look no more: this is the ultimate recipe! Oh, and feel free to add whatever you like! Hint hint: shredded coconut, cinnamon, raisins…
Chocolate chunk cookies

Print recipe
Ingredients
| | |
| --- | --- |
| 125g | Unsalted butter (room temperature) |
| 190g | Brown sugar |
| 1/2 | Vanilla bean |
| 1/4 | Orange zest (optional) |
| 1 | Egg |
| 220g | Pastry flour |
| 5g | Baking powder |
| 3g | Salt |
| 200g | Coarsely chopped chocolate (try a mix of dark, milk and white chocolate!) |
| 50-100g | Hazelnuts (or any other dry fruits - optional) |
Directions
Note
The butter must be at room temperature to be properly creamed. It should be removed from the fridge at least a couple of hours before using it
The secret of great cookies is mostly in the baking process: bake at 180 or higher for very soft cookies or at 160-170 for crispier cookies. Keep constantly an eye on the oven, since higher temperature requires shorter baking times and vice versa.