Recipe: Chocolate lava cake with salted caramel core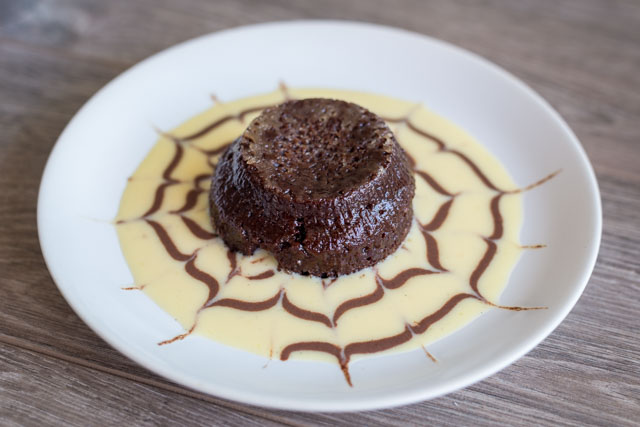 Well, well, well, where were we?
It seems like an eternity since I last posted a recipe. Truth is… I was on holiday. But just for two weeks, then I got lazy for a while, until tonight! 🙂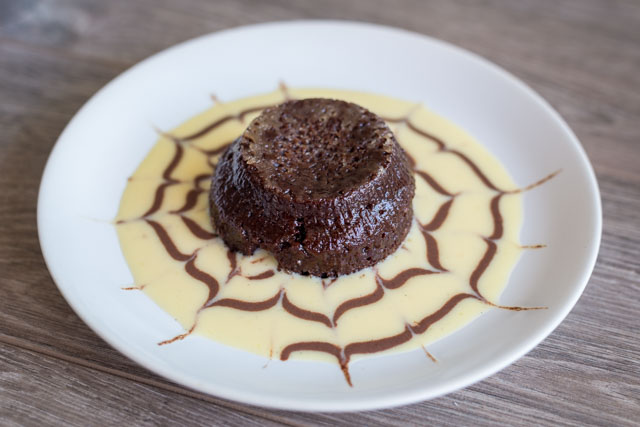 Now that the warm season is over and the cold is coming, it seems the perfect time to bite into something chocolatey! As far as I know, there is nothing more chocolatey than a super decadent chocolate molten lava cake.
The chocolate lava cake is a simple dessert that is popular in many countries, characterized by its soft, melted core that "leaks out" after the first spoonful. Even here in France loooads of restaurant have it and call it "moelleux au chocolat", a name so sweet-sounding that almost makes you forget about all the calories it has. 🙂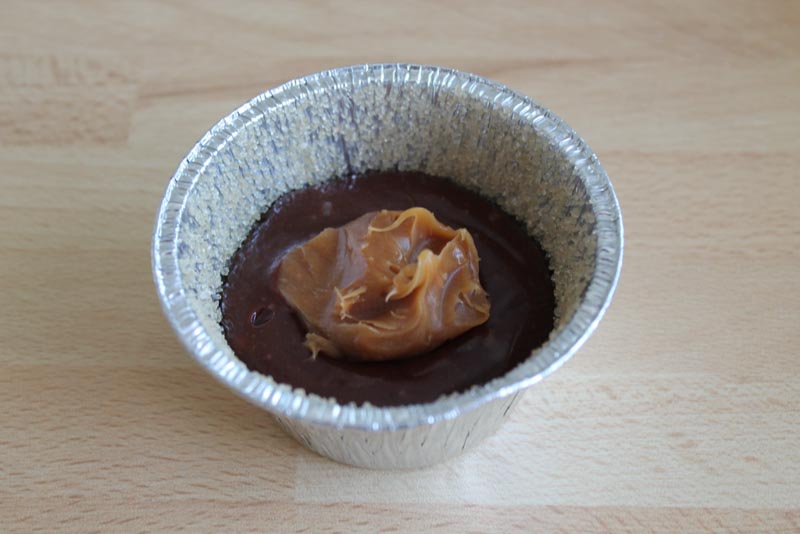 It is a very traditional, homey dessert, that I decided to boost with a delicious salted caramel core (talking about calories…), but basically any ganache-based filling would provide enormous pleasure to your taste buds! 😀
No need of any special equipment for this recipe, just mix all the ingredients and bake! Then I leave it up to you how to serve it to your guests: I chose to place the lava cake on vanilla and chocolate custard sauces and added some coconut ice cream on top. Who said it has to be a "simple" dessert? 😛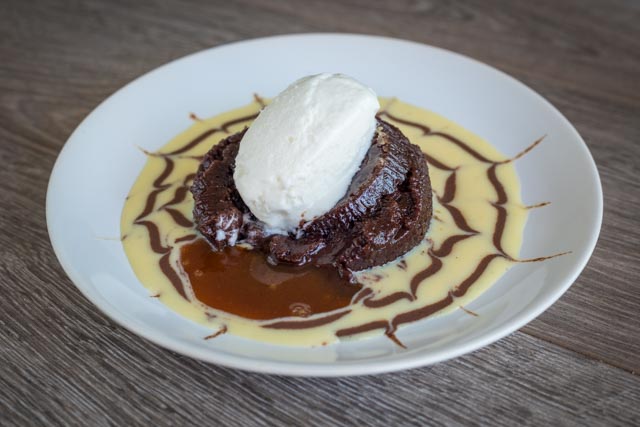 Chocolate molten lava cake

Print recipe
Ingredients
| | |
| --- | --- |
| 110g | Dark chocolate (70%) |
| 150g | Eggs (3 eggs) |
| 90g | Unsalted butter |
| 40g | Pastry flour |
| 120g | Brown sugar |
| | Butter and sugar for the moulds |
Directions