Recipe: Coconut ice cream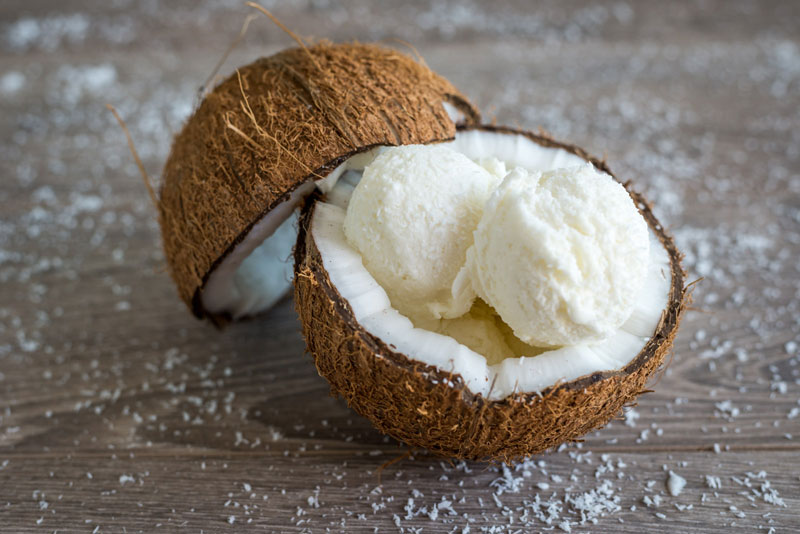 No, I didn't disappear from the blog! I was just once more in Brazil. For "work". I swear!
It is really hard when they send you to a tropical country in winter where the maximum temperature now is only 24°C. Even harder if every night you have to go out to restaurants and eat lots of meat and drink lots of caipirinhas. A tough job, but someone's got to do it, babe! 🙂
Jokes apart, I loved Brazil's food very much. In particular, fruits are amazing there and I also sipped the insanely-good coconut water straight out of a fresh coconut (but oh, also pineapple was divine).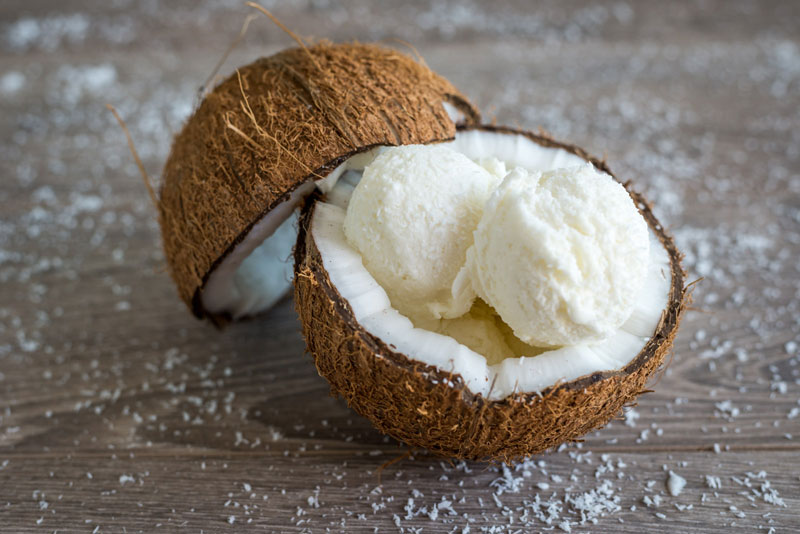 Since it's quite hard to find fresh coconuts in the south of France, I have prepared a nice recipe with this great fruit to remind me of its flavour. And this is just perfect for summer: coconut ice cream!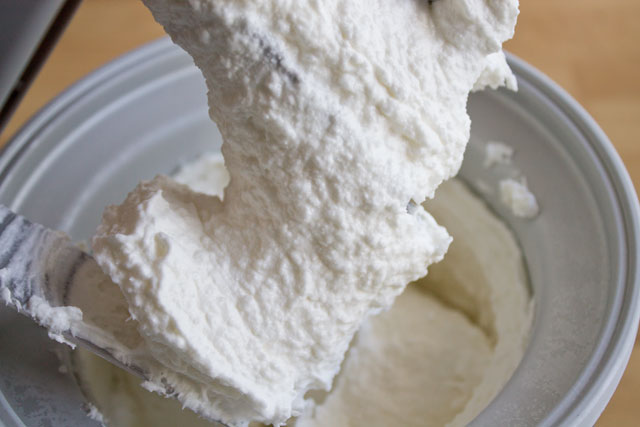 Coconut ice cream

Print recipe
Ingredients
| | |
| --- | --- |
| 80g | Whole milk |
| 200g | Coconut milk |
| 90g | Granulated sugar |
| 20g | Dextrose |
| 2g | Ice cream stabiliser (optional) |
| 120g | Heavy cream |
| 60g | Shredded coconut |
Directions
Note
The ice cream stabiliser is totally optional: it will improve the texture and creaminess of the final product, but for home preparations it can be left out
The maturation period of 12-24 hours is recommended to give the ice cream a better texture and consistency