Pastel de tres leches – Tres leches cake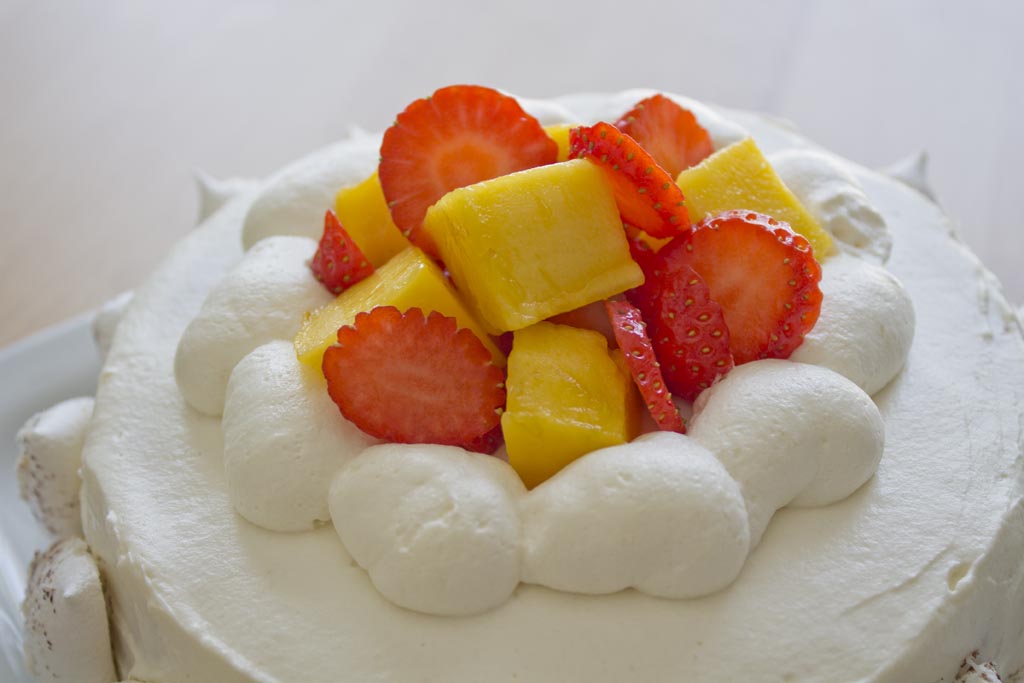 Last weekend I was invited to a Peruvian lunch (the food was amazing by the way) and I decided (why not?) to bring a typically Latin American dessert: the pastel de tres leches ("cake of three milks").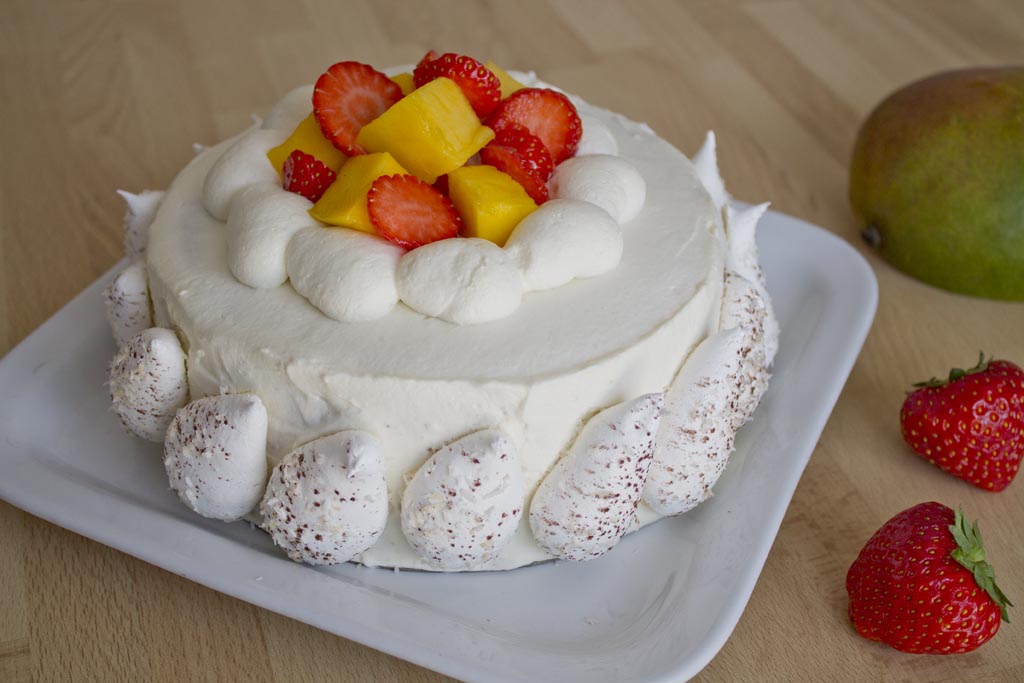 The step-by-step recipe below might seem a bit long but it's actually not so difficult to make this delicious cake that comes from Mexico and that is widespread in all South America.
What is the pastel de tres leches?
The tres leches cake is a simple spongecake soaked for hours in a milk syrup. Then the cake is usually iced with crème Chantilly and topped with fresh fruits (here you can add some exotic touch!).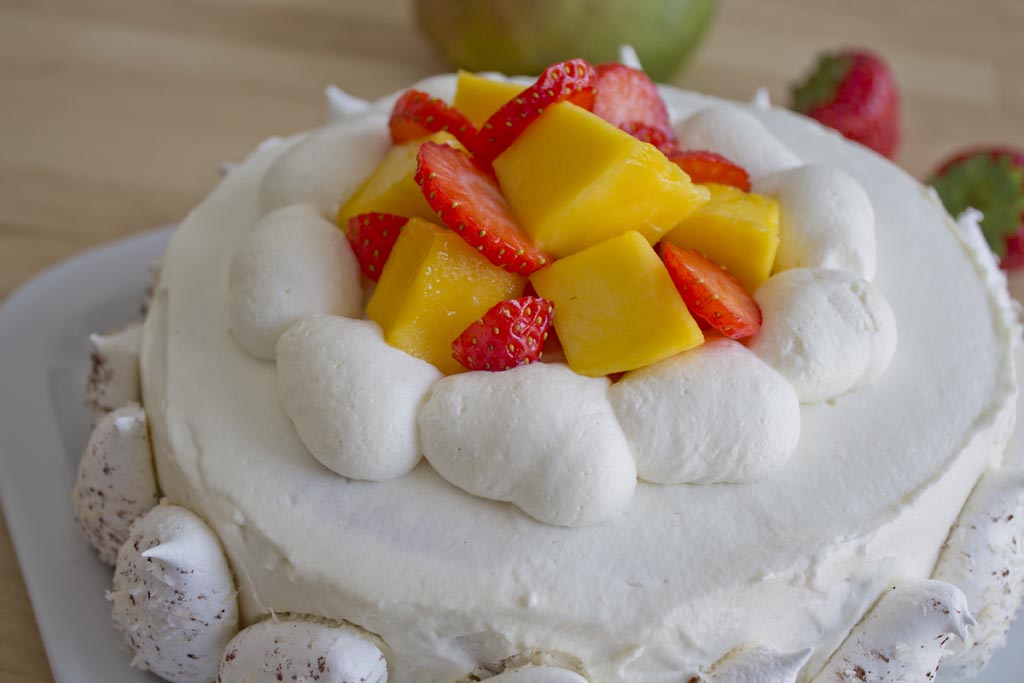 This milk syrup is a combination of three dairy products, usually heavy cream or crème fraîche, sweetened condensed milk and evaporated milk.
Where do I find the ingredients for the tres leches syrup?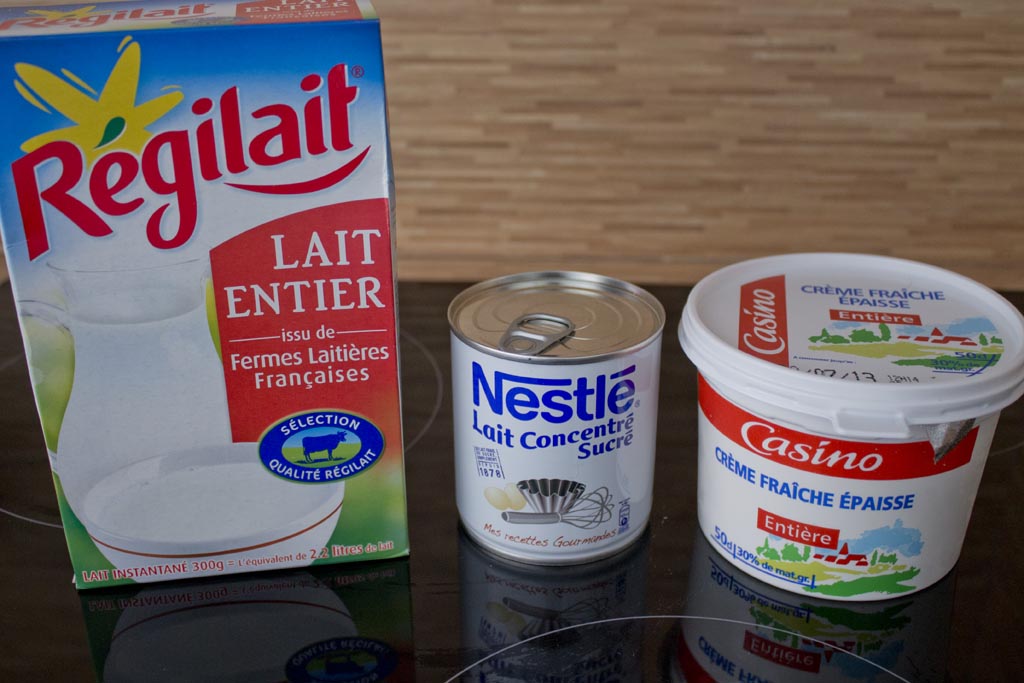 You can find heavy cream and sweetened condensed milk in any supermarket. I had some trouble, though, in finding the evaporated milk, also called "media crema", here in France. It should be available in the ethnic food section of shop, but in case you don't find it, you can replace it with powdered milk (available everywhere) plus twice its weight in water (e.g. 100g of powdered milk + 200ml of water).
How to soak the cake
This cake was absolutely delicious: sweet but not too much, devilishly soft and spongy. The cream and fruits were also a perfect complement that made the dessert lighter.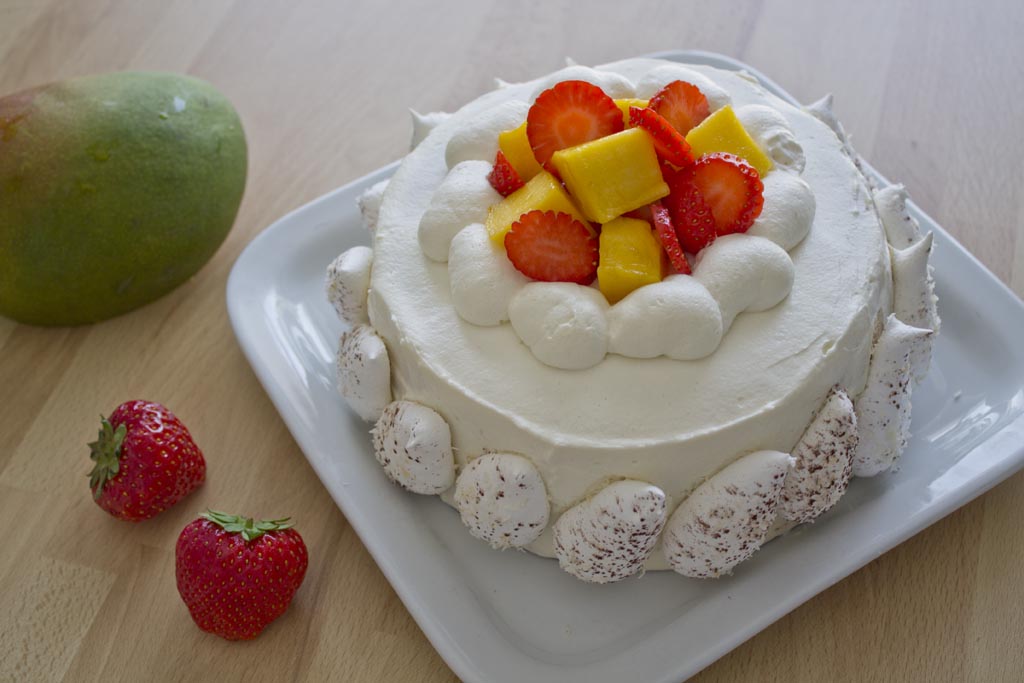 There was only one thing I didn't fully appreciate: my cake was not completely soaked after 3 hours. So here are my suggestions on how to soak the tres leches cake well:
Place the inverted cake in a container with high borders and slightly larger than the cake
The cake must be soaked when it's still hot
Make sure you poke holes (many!) in it then ladle the syrup on top
Remove the "crust" (top, bottom and border) of the cake with a serrated knife: this will facilitate the absorption of the liquid by the cake
After all the French pastry I had seen and eaten in the last 2 years, this was definitely a refreshing novelty for me, as it is something that cannot be found everywhere. Plus, I really like the original and modern decoration (thanks to my book "On baking")!
Tres leches cake

Print recipe
Ingredients
Spongecake
| | |
| --- | --- |
| 90g | Pastry flour |
| 9g | Baking powder |
| 80g | Egg yolks (~ 4 eggs) |
| 30g | Granulated sugar |
| 120g | Egg whites (~ 4 eggs) |
| 35g | Granulated sugar |
Milk syrup
| | |
| --- | --- |
| 210g | Sweetened condensed milk |
| 180g | Evaporated milk/Media crema (or 60g of powdered milk + 120ml of water) |
| 240g | Heavy cream (or crème fraîche) |
| 5ml | Vanilla extract |
| 30ml | Dark rum |
Crème Chantilly
| | |
| --- | --- |
| 350ml | Heavy cream (cold) |
| 35g | Brown sugar |
| 150g | Mascarpone cheese |
| 2 teaspoons | Vanilla extract |
Directions