Recipe: Ladyfingers (Savoiardi/Biscuits cuillère)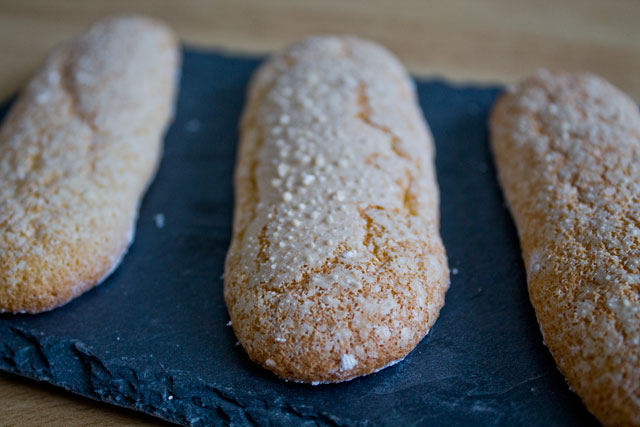 I'm sure very few amateur bakers have had a shot at making ladyfingers.
It's the typical product you just buy ready made in supermarkets. When I tell people I make my own ladyfingers, I get surprised looks as to say "I didn't think it was possible to make them at home!". Why shouldn't it be possible? 🙂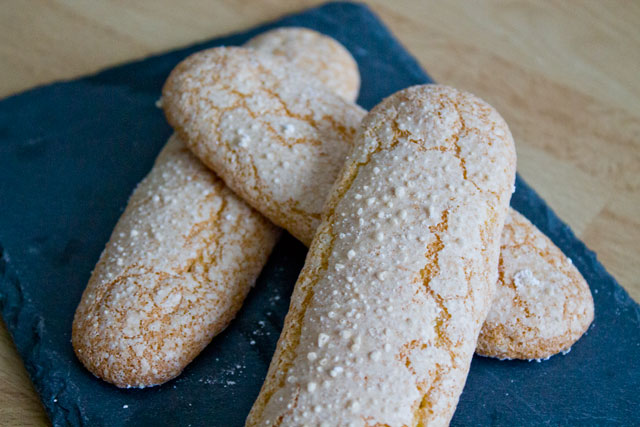 Actually making homemade ladyfingers is quite easy: it's nothing more and nothing less than a spongecake. Ok, then you have to pipe the batter, but anyone can make it!
A nice characteristic of ladyfingers is the crunchy surface, obtained by sprinkling powdered sugar twice before baking.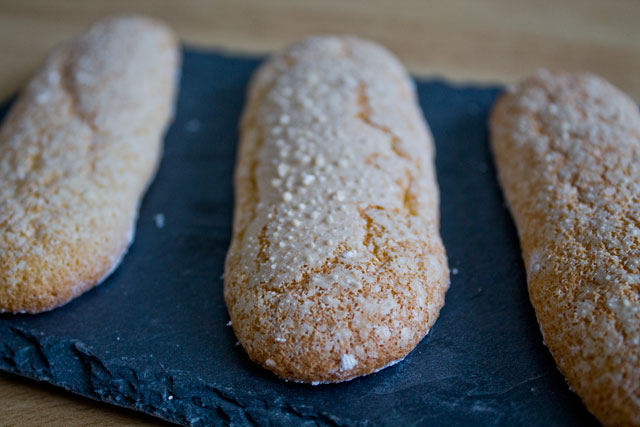 The only delicate point in the recipe is incorporating all the ingredients without deflating the batter, which is made with whipped egg yolks and whipped egg whites: just remember to use an upward movement from the bottom of your bowl towards the sides and everything will be fine (of course, don't overmix!).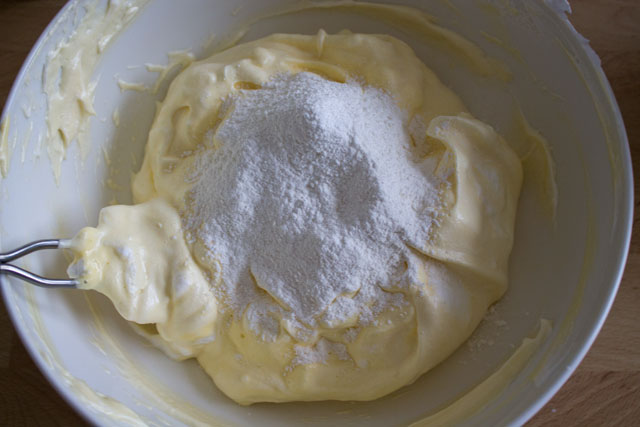 This is a basic recipe every baker should know: ladyfingers, also known as Savoiardi in Italy and Biscuits cuillère in France, are very versatile and can be eaten alone or used in many cakes, including Tiramisù and Charlotte.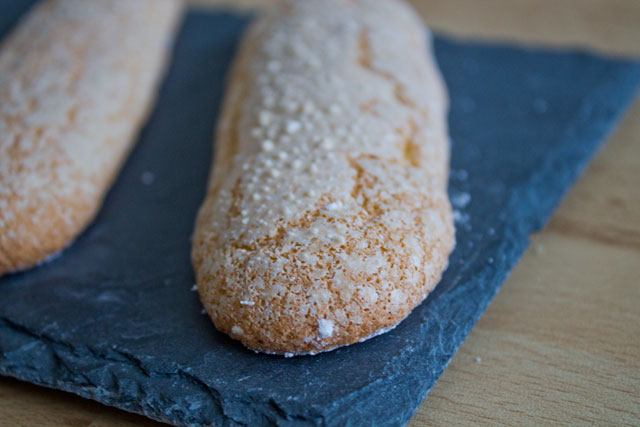 If the latter case, there is actually no need to pipe the batter precisely: you can just spread it evenly in a pan to make a big rectangle that can be cut and placed in a cake mould. The result will be the same, with less effort! 🙂
Ladyfingers

Print recipe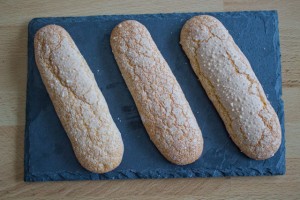 Ingredients
| | |
| --- | --- |
| 6 | Egg whites |
| 6 | Egg yolks |
| 1/2 | Vanilla bean |
| 115g | Granulated sugar |
| 75g | Bread flour |
| 60g | Cornstarch |
| | Powdered sugar (as needed) |
Directions
Note
Ladyfingers are perfect to be used in modern tortes: in this case they will be moistened with a sugar syrup. To make sure they don't become too soft after moistening, you can let the ladyfingers dry out for 24 hours at room temperature.
After drying out at room temperature, the ladyfingers can be stored for months into an airtight container.