Recipe: Charlotte with red fruits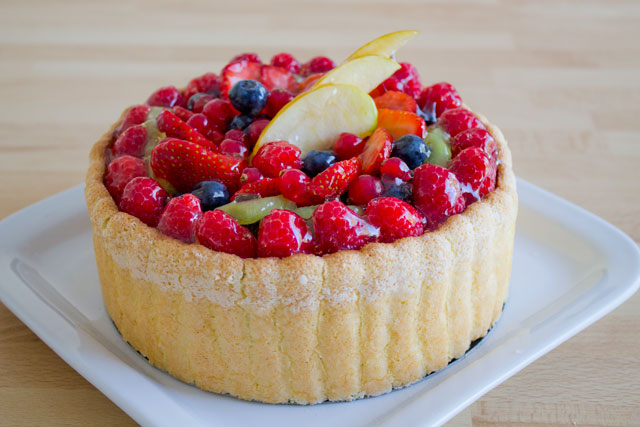 Oh, sweet Charlotte! I'm particularly proud of this post because it really shows that I am improving on the road to pastry.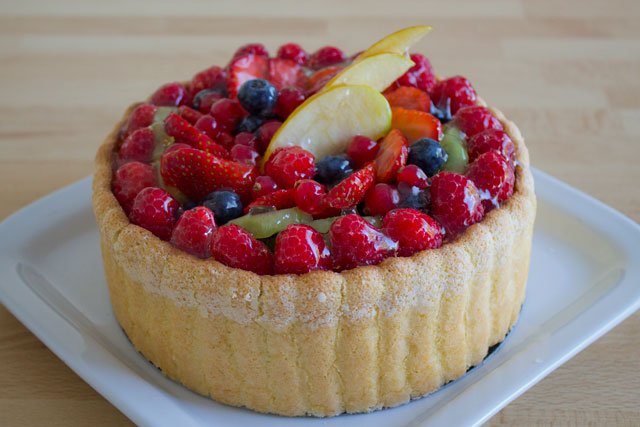 A couple of years ago, I discovered the existence of a dessert called Charlotte on my magic book of recipes.
A Charlotte is usually made of a Bavarian cream filling with ladyfingers on the inside and on the outside, all around the cake.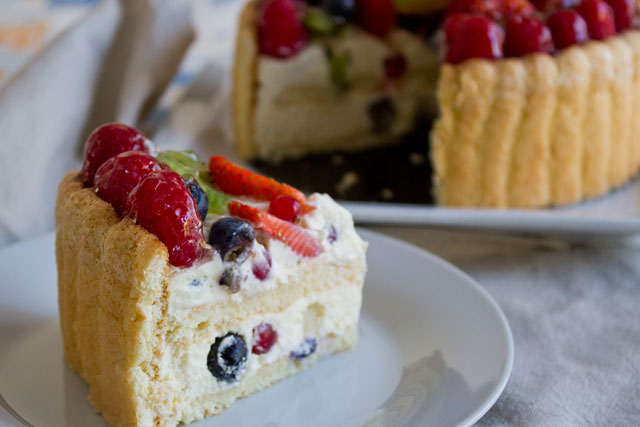 The result was exciting for me back then, but looking at that picture right now, I feel kinda ashamed.
I learned two lessons with my first attempt at making a Charlotte:
Frozen fruits are not suitable for decorations as they become very soggy and are usually of inferior quality
Making a Charlotte with single ladyfingers side by side is really hard, since the cream will eventually come out and the final cake will not be perfect
For this reason, this time I followed a new recipe by Iginio Massari which requires baking a strip of ladyfinger biscuits: the perfect solution for a clean-looking Charlotte!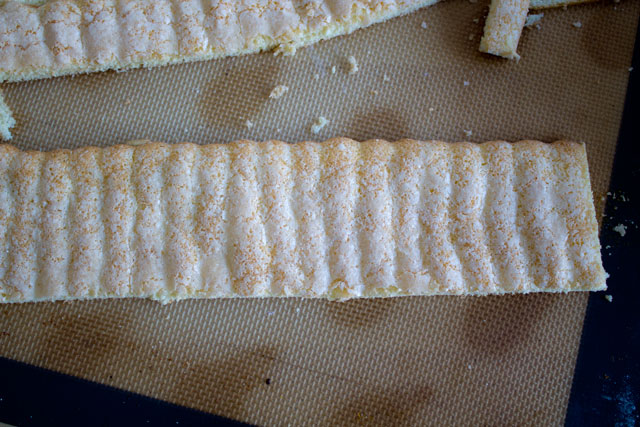 And with all the fresh fruits on top, it just looks amazing! (The secret is to arrange fruits neatly, in circles or in patterns; don't just throw them on top randomly. Oh, and be generous, don't leave empty spots!)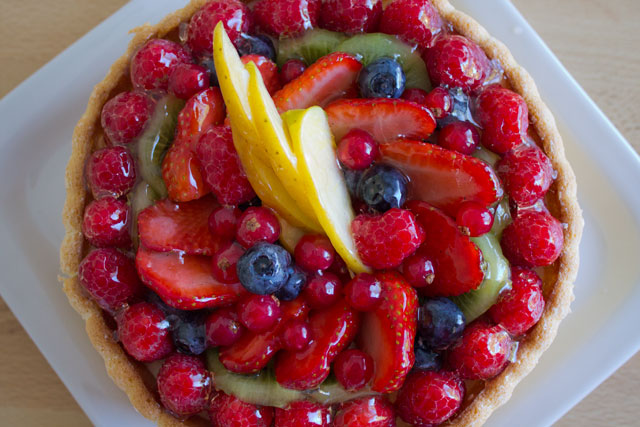 On a historical note: the original Charlotte was named for the wife of King George III of England and consisted of an apple compote baked in a round mould lined with toast slices. A few decades later, French chef Carême adopted the concept after a kitchen disaster: his gelatin supply was not sufficient for his Bavarian cream, so he steadied the sides of his sagging dessert with ladyfingers and created the modern Charlotte!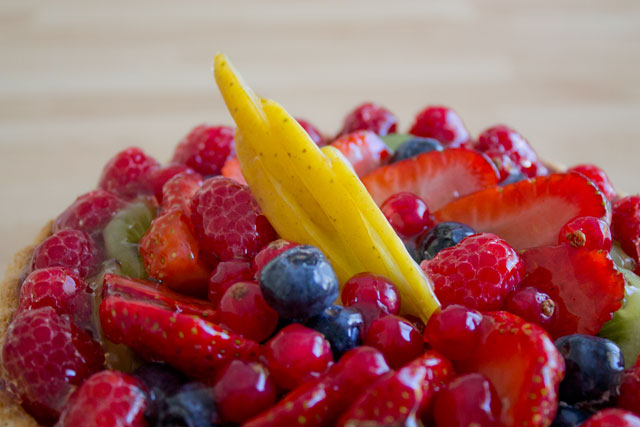 Charlotte with vanilla Bavarian cream and red fruits

Print recipe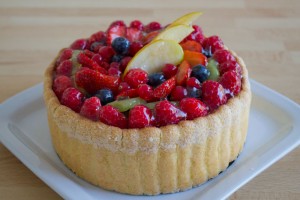 Ingredients
Ladyfinger batter
| | |
| --- | --- |
| 100g | Egg yolks (~5) |
| 65g | Granulated sugar |
| 1/2 | Vanilla bean (seeds only) |
| 210g | Egg whites (~7) |
| 50g | Granulated sugar |
| 100g | Pastry flour |
| 35g | Cornstarch |
Vanilla Bavarian cream
| | |
| --- | --- |
| 60g | Egg yolks (~3) |
| 60g | Granulated sugar |
| 9g | Cornstarch |
| 150ml | Milk |
| 150ml | Heavy cream |
| 1/2 | Vanilla bean (split) |
| 3g | Sheet gelatin (usually 1.5 sheets) |
| | Zest of 1/2 a lemon |
| 5g | Lemon juice |
| 180g | Heavy cream (to be whipped) |
Orange and rum syrup
| | |
| --- | --- |
| 50g | Water |
| 50g | Granulated sugar |
| | Zest of 1/2 orange |
| 25g | Rum |
Filling and garnish
| | |
| --- | --- |
| | Raspberries |
| | Strawberries |
| | Redcurrants |
| | Blueberries |
| 1/2 | Kiwi |
| 1/4 | Apple or pear |
| 50g | Neutral glaze (or apricot jam, heated and mixed) |
Directions