Milk chocolate and coconut macarons (Italian meringue)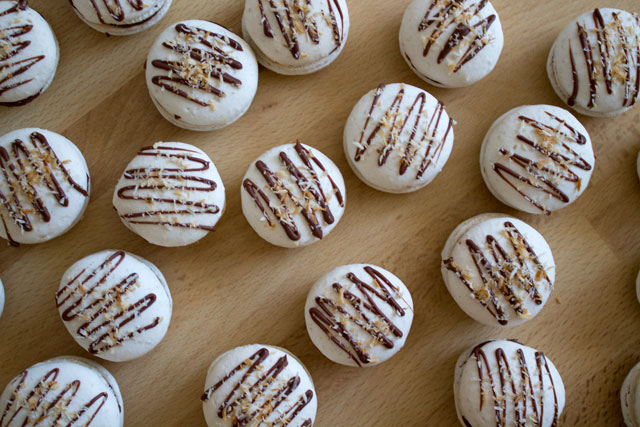 These are for all the Bounty lovers out there!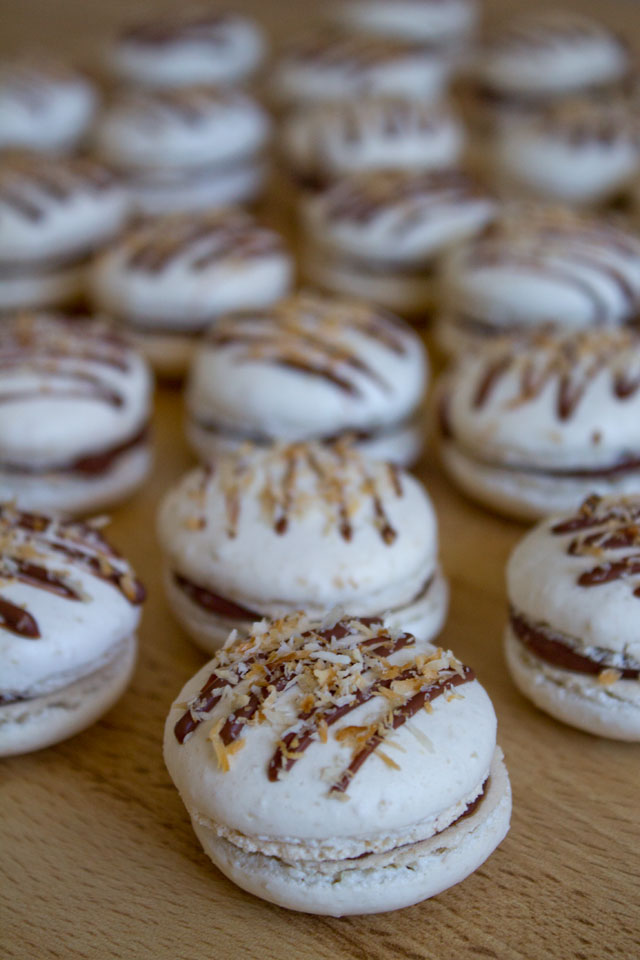 As you know, Bounty is a famous snack with milk chocolate and coconut: it is a great combination of flavours and that's why World Champion Christophe Michalak tried to recreate it with macarons and so here is his recipe.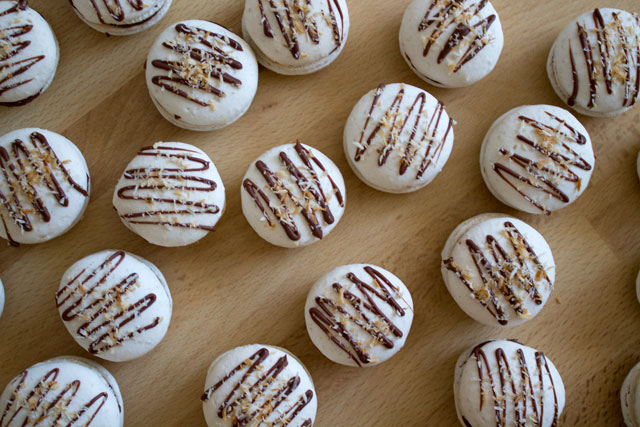 I loved making these macarons because 1) they are delicious and 2) they also feature a nice decoration.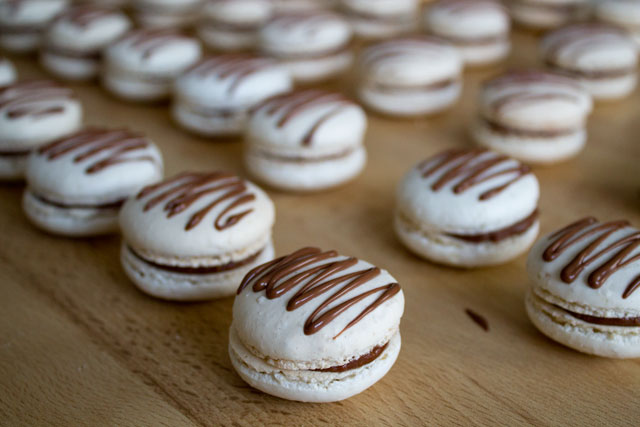 Macarons are so aesthetically simple that it is really hard to find a good decoration for them. In this case I piped a few zigzag lines of melted chocolate on top then sprinkled with shredded coconut: so simple, but so nice! (If you don't remember how to create a parchment paper piping cone, here is an explanation.)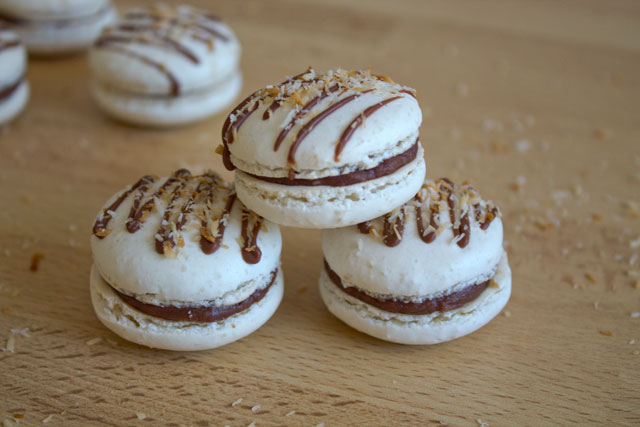 The filling, which should be prepared one day in advance, is "just" a simple ganache with a twist: instead of cream or milk, the milk chocolate (Jivara) is emulsified with coconut milk and then shredded coconut is added. Pure pleasure! 😀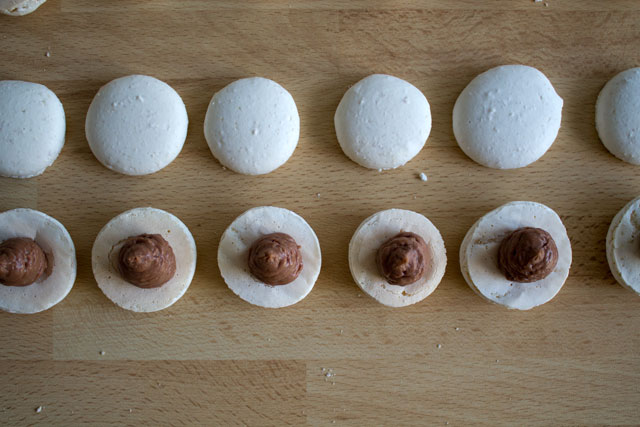 PS: although the step-by-step recipe on this page should be enough, you can check my introductory post on French macarons, in case you've never made them.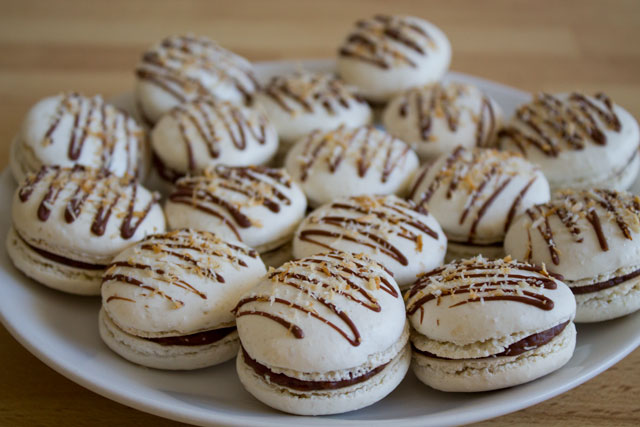 Milk chocolate and coconut macarons

Print recipe
Ingredients
Macaron shells
| | |
| --- | --- |
| 250g | Almond flour |
| 250g | Powdered sugar |
| 100g | Egg whites (room temperature) |
| 100g | Egg whites (room temperature) |
| 225g | Granulated sugar |
| 75g | Water |
Decoration
| | |
| --- | --- |
| 50g | Milk chocolate |
| 25g | Shredded coconut |
Milk chocolate and coconut ganache
| | |
| --- | --- |
| 230g | Coconut milk |
| 185g | Couverture milk chocolate |
| 25g | Unsalted butter |
| 75g | Shredded coconut |
Directions
Note
When the food processor is in action, its blades will heat the almond flour: for this reason it is very important to work with chilled ingredients and to avoid overheating them by pausing the processor regularly
Macarons require precision in terms of quantities, technique and also temperature: use a chilled almond flour, room temperature egg whites and check the sugar syrup temperature with a thermometer (yes you really need it, but it just costs about 15€)
Based on personal experience, silicone mats are not the best choice for macarons as the "crown" at the bottom might not develop well; I prefer the good old parchment paper in this case
To pipe the batter, keep the pastry bag vertically and mechanically apply the following technique: 1) Pipe enough batter - 2) Stop piping - 3) Draw a round on top of the piped macaron and quickly lift the piping bag vertically at the same time
For best results, pipe the macarons alternately in the pan, like in the pictures
It is possible to scale this recipe, but be careful when scaling down since it can be very difficult to whip well less than 60g of egg whites
Macarons need to absorb humidity for at least one day in the fridge . Then they can keep for up to 5 days in an airtight container in the fridge and can be frozen as well for several months.