Tip: how to make a parchment paper piping cone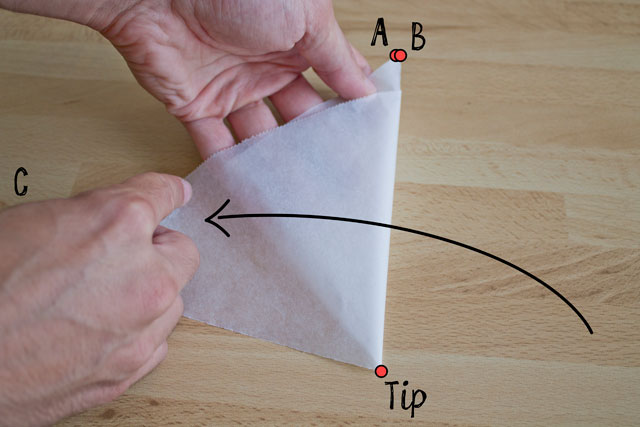 Say you want to write "Happy birthday" on a cake. How do you do that?
Well, with a parchment paper piping cone, obviously!
Making a paper piping cone is very easy and it can really help boost the look of your cakes. Not only is it useful to write with melted chocolate, but it can also be used to pipe nice patterns of royal icing, for example.
All you need is a square of parchment paper cut in two along the diagonal (yes, that makes it a triangle!). You would expect one of the angles of the triangle to be the tip of the piping, but oh, you would be so wrong. 🙂
Just follow the simple step-by-step instructions below, practice, and then tell me: can you make it in 5 seconds?
How to make a parchment paper piping cone

Print recipe
Directions