Recipe: Modern vanilla poundcake (Quatre quarts/Torta paradiso)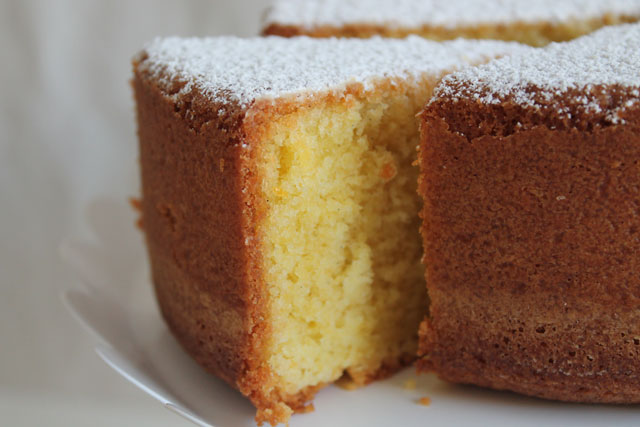 The poundcake, or "quatre quarts" as they call it in French, is the traditional cake everyone is (or should be) able to make and is usually characterized by the simplicity of its ingredients: 1/4 butter, 1/4 sugar, 1/4 eggs, 1/4 flour.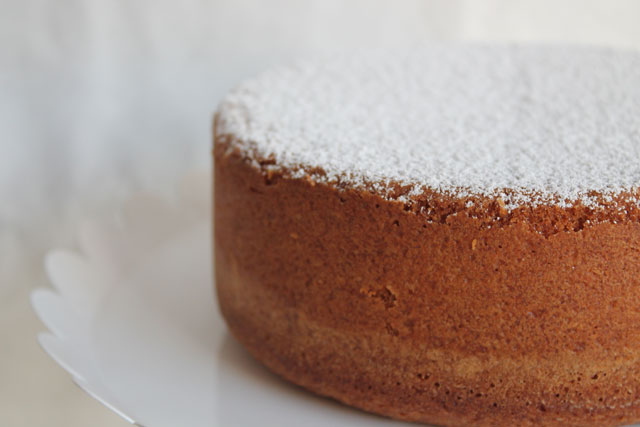 In Italy this cake is commonly known as "Torta Paradiso" and being quite traditional, it is also quite heavy and rich.
After reading the book by Italian pastry chef Iginio Massari, I decided to try his modernized recipe of this famous cake.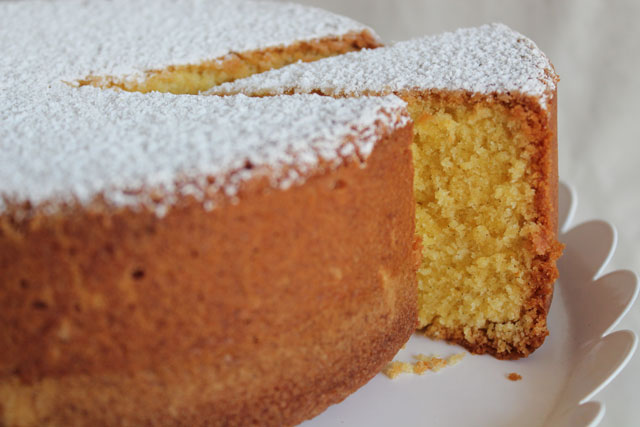 This modern vanilla poundcake is still part of the high-ratio cakes (e.g. with a high quantity of fat and sugar) and still requires creaming the butter. Nevertheless, a 60/40 mix of flour and cornstarch is used to confer lightness, together with whipped eggs.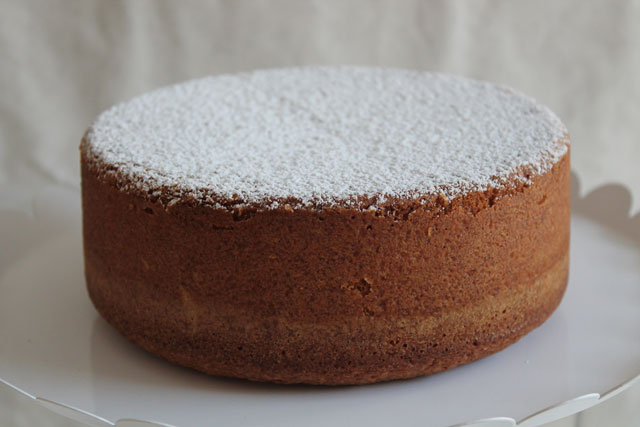 Add real vanilla seeds and orange zest, and you get a soft, rich and mouth-watering cake, which is a great deal for a breakfast or an afternoon snack. If properly stored, it can keep for up to 1 week!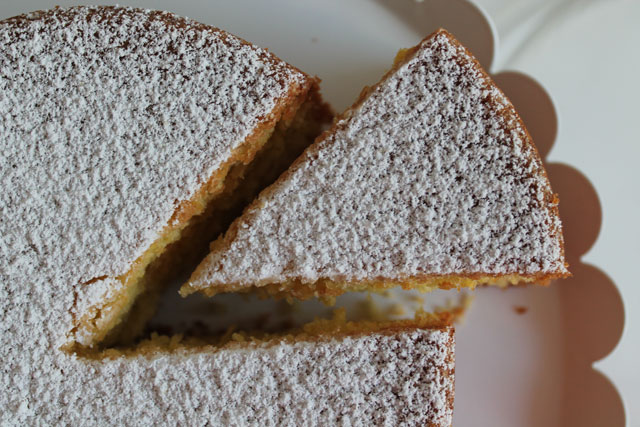 Yes, the recipe is slightly longer than that of the traditional poundcake, but it doesn't involve complex steps and it's really worth it, trust me!
Tip of the day: do you know how to get cakes with a perfectly flat top? Just leave them upside down on a wire rack as soon as they come out of the oven! Easy, uh?
Vanilla poundcake

Print recipe
Ingredients
| | |
| --- | --- |
| 200g | Unsalted butter (room temperature) |
| 200g | Powdered sugar |
| 1/2 | Vanilla bean (split) |
| 1/2 | Orange or lemon zest |
| 80g | Egg yolks (~4) |
| 1 pinch | Salt |
| 80g | Cornstarch |
| 120g | Pastry flour |
| 4g | Baking powder |
| 120g | Eggs (~2.5 eggs) |
| 40g | Granulated sugar |
| | Powdered sugar (for decoration) |
Directions