Recipe: Lemon meringue tart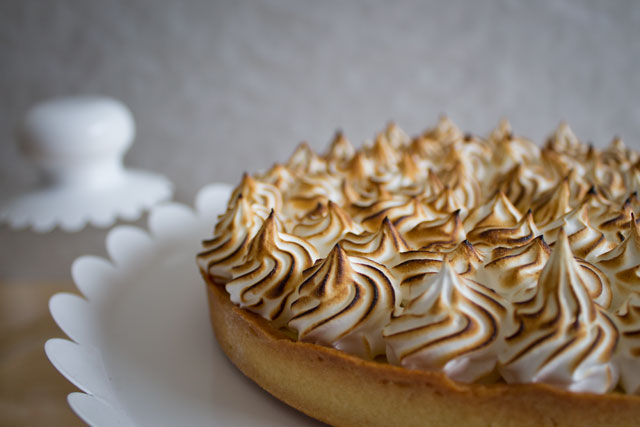 And here I am, back on the blog after the holidays, for the first recipe of 2015!
And what's better than kicking the year with a great French classic?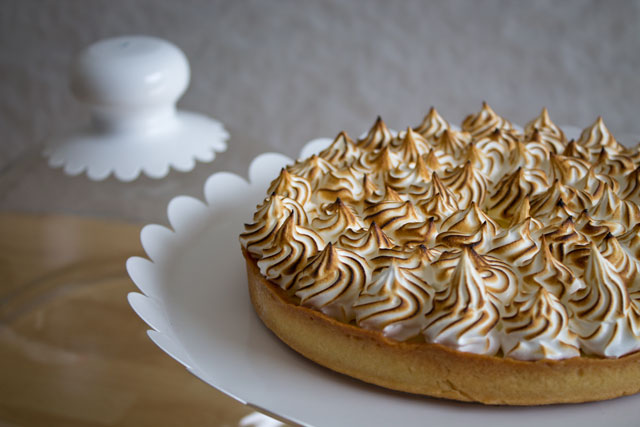 The lemon meringue tart ("tarte au citron meringuée") has the perfect balance of flavour: the lemon curd is tangy and creamy, but on the other side, the browned Italian meringue is soft and sweet and everything is packed in a crunchy shortbread crust.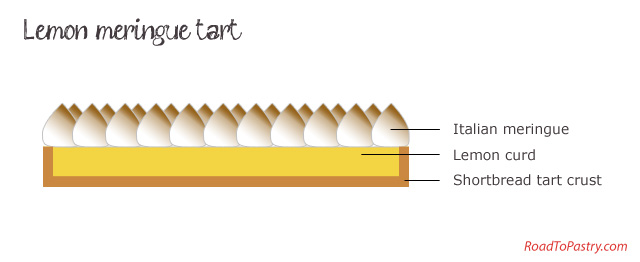 As a reminder, the meringue is not a crunchy baked meringue: in pastry, any mixture of egg whites and sugar is called meringue. And this Italian meringue is a specific type where a sugar syrup at 118°C is added while whipping the egg whites. Finally the Italian meringue is great to be browned with a pastry torch!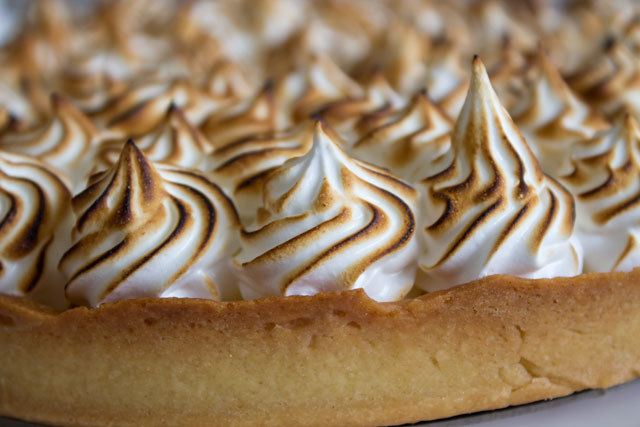 This tart is quite easy to make, but some care should be used in the meringue piping: you should avoid leaving "empty" spots near the edge and of course the meringue should be lightly browned, not burnt! 😛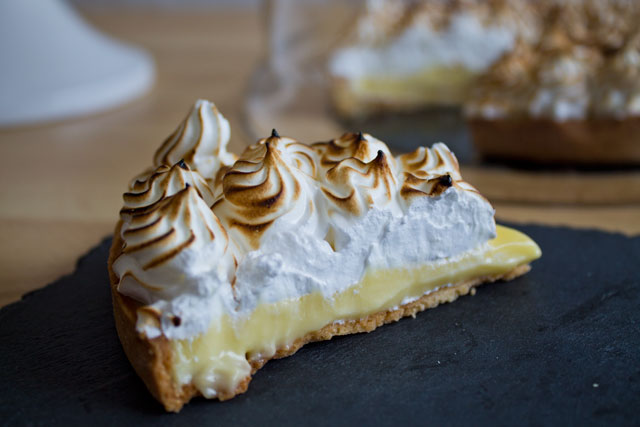 But of course, you can pipe any decoration you like on top of the tart (I like using a star tip for my piping bag and I usually leave the centre of the tart with no meringue, so the cream shows), and you can also spread the meringue in a random pattern with a spatula.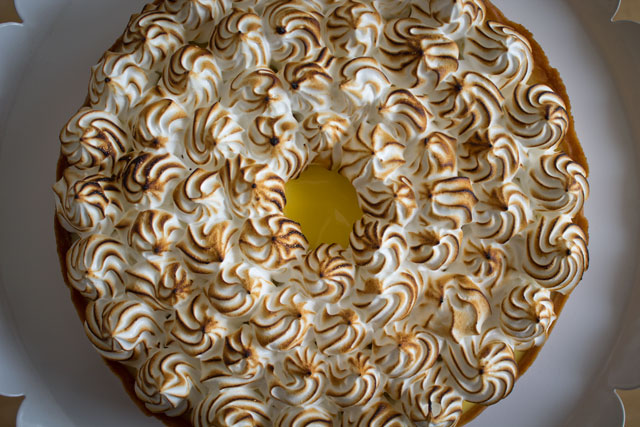 Finally, if you don't have a propane torch, no worries: you can put the fridge-cold tart with the room temperature meringue for a few seconds in a pre-heated oven at the maximum temperature with the grill/broiler on.
Lemon meringue tart

Print recipe
Ingredients
Shortbread tart dough
| | |
| --- | --- |
| 250g | Pastry flour |
| 200g | Unsalted butter (cold) |
| 100g | Powdered sugar |
| 15g | Honey |
| 25g | Eggs (roughly half egg, beaten) |
| 1 pinch | Salt |
| 1/2 | Lemon zest |
Lemon curd
| | |
| --- | --- |
| 75g | Lemon juice |
| 1 | Lemon zest |
| 3 | Eggs |
| 135g | Granulated sugar |
| 100g | Unsalted butter |
Italian meringue
| | |
| --- | --- |
| 60g | Egg whites (room temperature) |
| 120g | Granulated sugar |
| 40g | Water |
Directions
Note
It is very important that the butter be cold when mixed with the flour: the purpose of the "sablage" method is to isolate the flour with particles of fat; if the fat is not cold enough, this action cannot be performed correctly
This recipe is very rich in butter, so the dough should definitely rest for hours in the fridge, otherwise it will be too difficult to roll out
The unbaked dough can be stored in the fridge for 2 days or in the freezer for 3-4 months. Baked tart doughs can be stored for several days in a dry environment away from light and air.