Recipe: Strawberry and pistachio tart by Michalak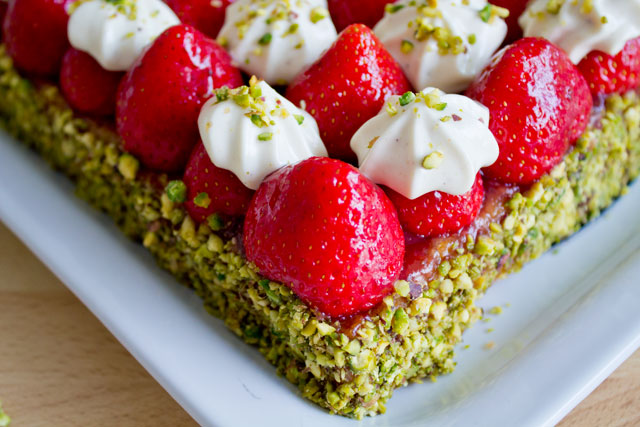 Normally, in bakeries you can often find a traditional round tart with pastry cream and fresh strawberries cut in half and arranged in circle.
Well, after preparing I-don't-know-how-many traditional tarts for my exam, I got fed up and decided to try something new. When looking for inspiration, the world champion Christophe Michalak never disappoints me, so I became eager to make his Strawberry and pistachio tart as soon as I discovered it.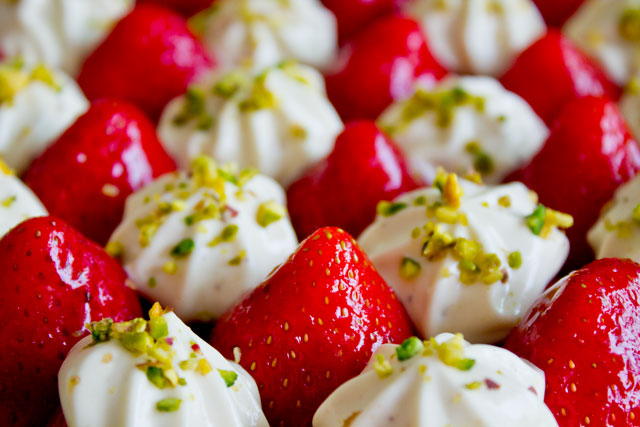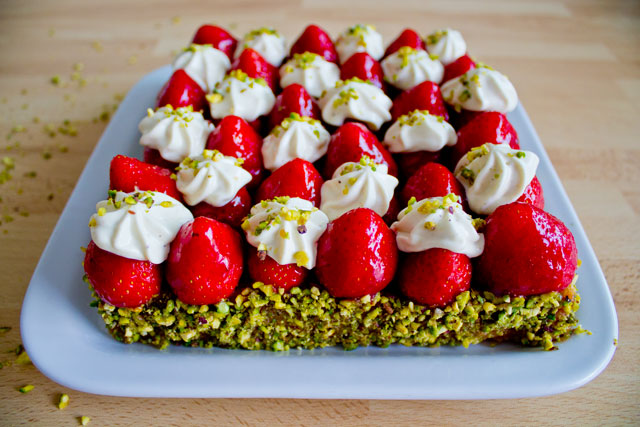 The recipe comes from his TV show and required quite some time as the tart is made of several layers, very nicely summarised by my illustration below… 🙂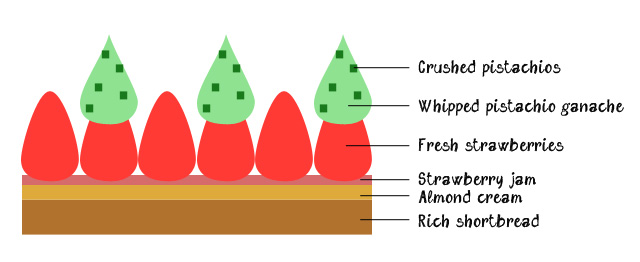 In particular, for the first time I made my own pistachio paste for the whipped pistachio ganache.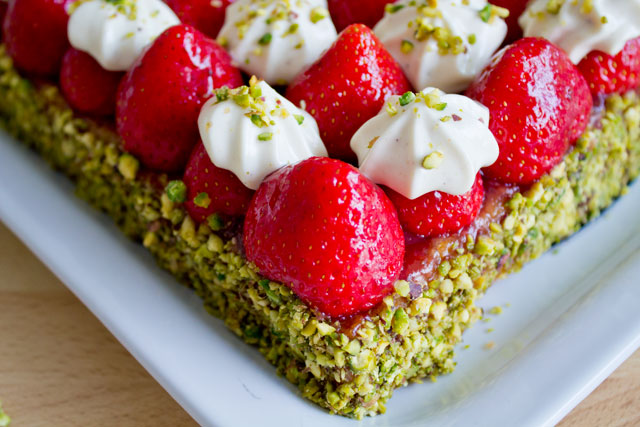 The final result was very rewarding and I think it's the best-looking tart I've ever seen! 😛 (not taking any credit, I didn't invent it unfortunately)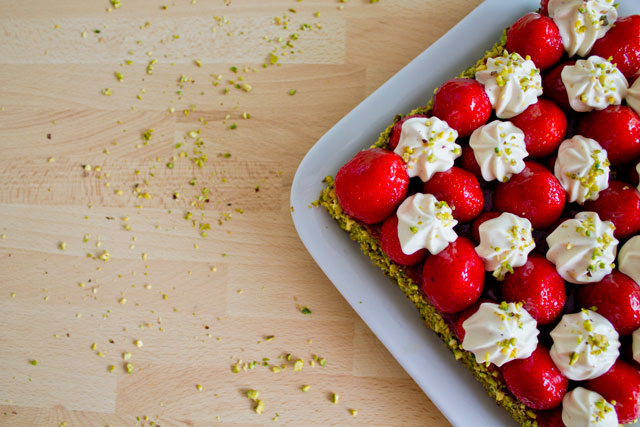 I like this strawberry and pistachio tart because it is very original: first of all, it is square! Then the dough has a slightly salty after-taste which goes perfectly with the tartness of strawberries and the sweetness of the ganache.
Believe me: it's not difficult to make, it just takes some time, but it's definitely worth it!!!
Strawberry and pistachio tart