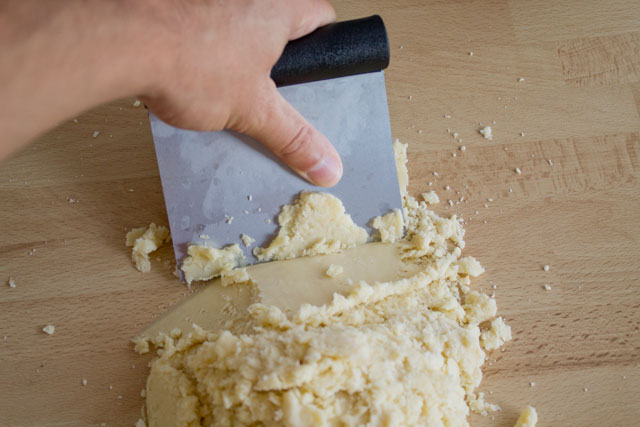 The shortbread is a Scottish biscuit usually made of flour, butter and sugar with the proportions 3-2-1.
I've used a recipe by Christophe Michalak for a rich shortbread, where there is a higher butter-to-flour ratio compared to the original recipe. After rolling out this dough, you can cut out cookies or make tarts or tartelettes.
Baking time depends on the size and height of the dough. For a 5mm thick ⌀20cm tart, blind baking takes 20 minutes at 170°, while for a filled tart, total baking time is around 40 minutes at the same temperature.
Rich shortbread

Print recipe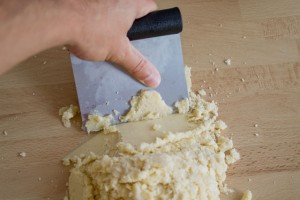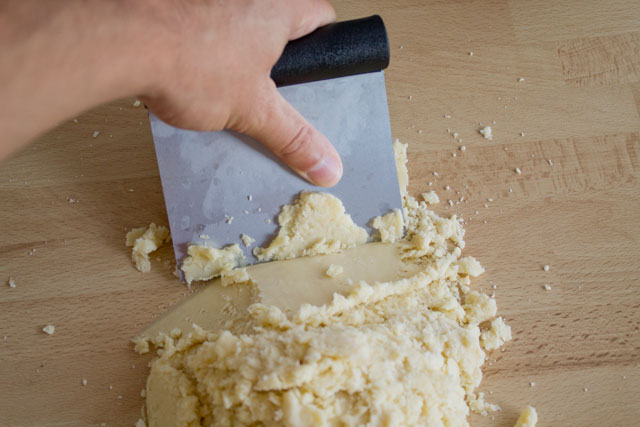 Ingredients
| | |
| --- | --- |
| 140g | Pastry flour (sifted) |
| 120g | Salted butter (room temperature) |
| 60g | Powdered sugar (sifted) |
Directions
Note
This recipe is quite rich in butter, so the dough should definitely rest for at least one hour in the fridge, otherwise it will be too difficult to roll out
To roll out the dough, it might be needed to place the dough between two sheets of parchment paper to prevent it from sticking
The unbaked dough can be stored in the fridge for about 2 weeks or in the freezer for 3-4 months. Baked shortbreads can be stored for several days in a dry environment away from light and air.
This dough can be used for cut-out biscuits/cookies and tarts.
If you want to know why making a round ball of dough is not suggested, read this post!