Tip: do not make a ball to store tart dough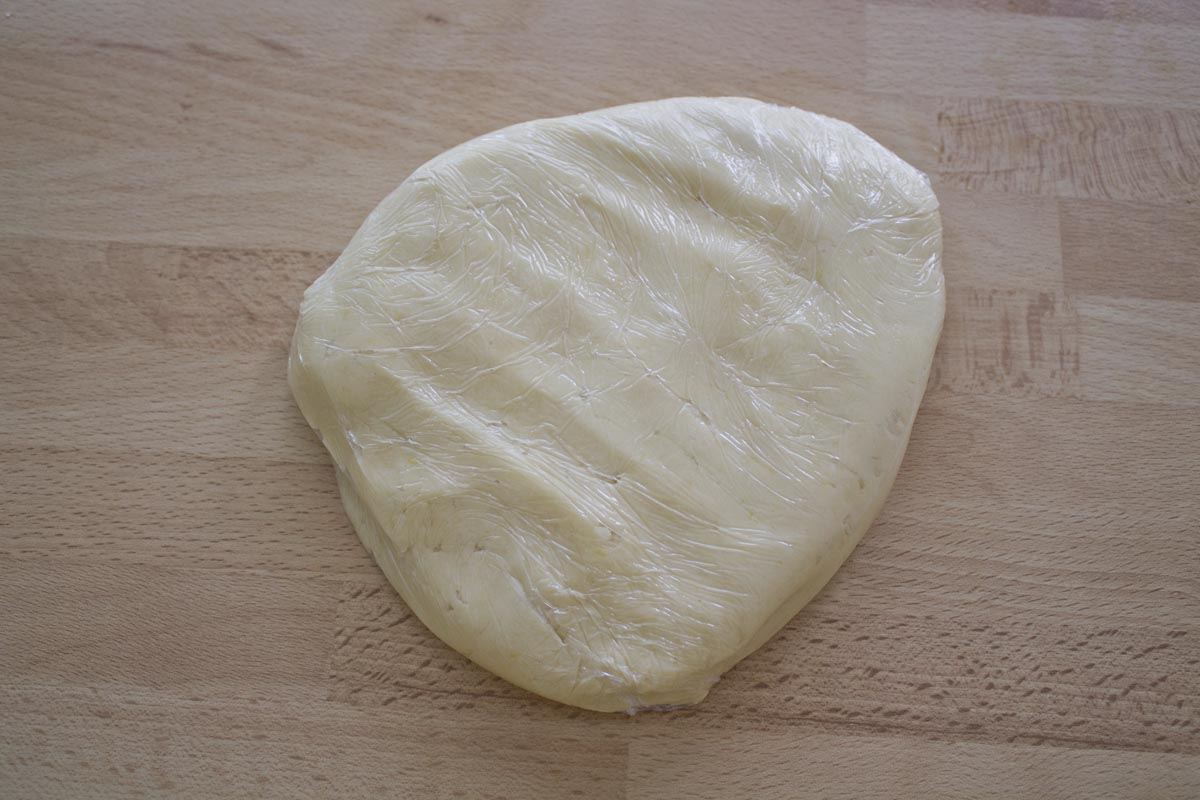 What granma would recommend after kneading a tart dough is:
[quote]Give the dough a ball shape and store it in the fridge[/quote]
Now, although this is still common practice in many households, it might not the best thing to do.
Why is it giving the dough a ball-shape wrong?
Let me get this straight: whatever shape you give the dough, you will survive anyway, but consider this…
While kneading the dough, you work hard to prevent too much gluten from forming (e.g. you add the flour at the end in the sweet tart dough, or you isolate the flour completely with butter in the shortbread tart dough)
Too much gluten will make the tart tough and definitely less flaky
Gluten is first formed when you hydrate flour with liquids (water, eggs…) and keeps on developing when you knead the dough or simply roll it out
Got it? The more you have to roll the dough out, the more gluten your dough will have in the end.
For this reason, the best pastry chefs in the world (and I) think that giving the dough a relatively-flat shape is the best solution. This way you won't have to work too much after the rest time in the fridge and your dough will remain deliciously flaky!