Recipe: Whipped pistachio ganache with white chocolate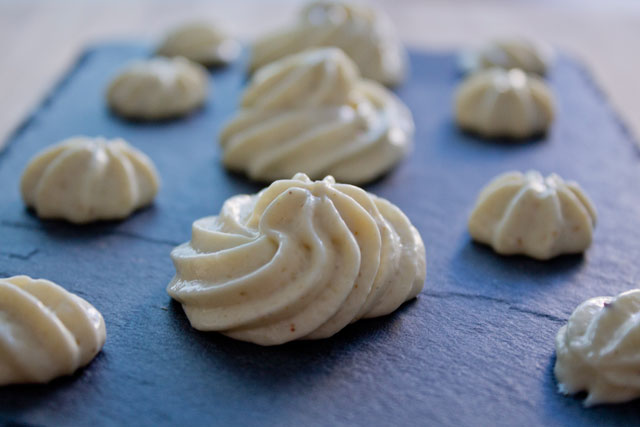 In my previous post, I wrote how to make a pistachio paste and it was not a random post: with that recipe, now you can make a pistachio whipped ganache!
A ganache is a mixture of cream and chocolate. It can either be used as is or chilled and then whipped, like this one.
This recipe by Christophe Michalak is perfect to add a creamy texture to tarts and cakes, but it can also be used as filling for macarons or puffs/éclairs.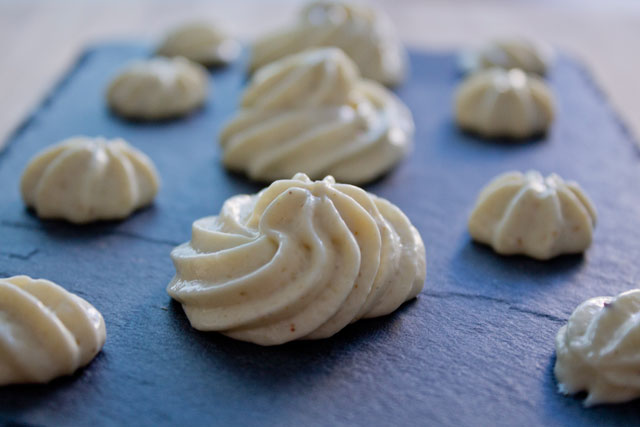 It is simply made of pistachio paste, heavy cream and white chocolate. This recipe is super easy to make and looks great when piped (I piped it over my strawberry and pistachio tart: recipe coming soon!)
Warning: white chocolate from an average supermarket can be quite bad. My "Nestlé dessert" white chocolate was excessively sweet and with a strong vanilla flavour: if you can't get a great chocolate such as Valrhona, you can try adding a bit more pistachio paste to the mixture in order to preserve the pistachio flavour.
Whipped pistachio ganache

Print recipe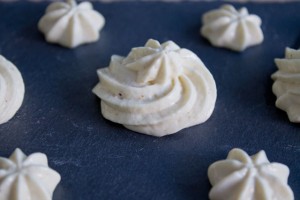 Ingredients
| | |
| --- | --- |
| 360g | Heavy cream |
| 160g | White chocolate |
| 25g | Pistachio paste |
Directions
Note
If you are having troubles whipping the ganache (e.g. it remains too liquid), try placing the bowl on an ice bath or using a chilled mixing bowl.
The ganache can be stored in the fridge for up to 10 days or frozen for a couple of months. If stored for more than a few days, it might be necessary to whip it again before using.