Recipe: Galette des rois with chocolate ganache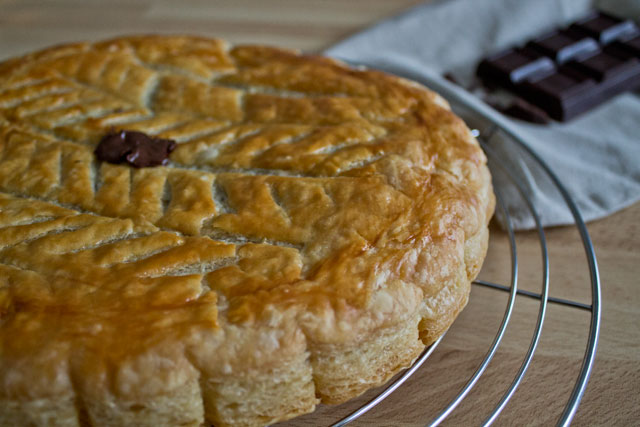 After last week's traditional galette des rois, I wanted to try a more original recipe without almonds (read what a galette is, if you don't know it). I am a chocolate addict and, oh, what a coincidence, in a magazine I found a recipe of a galette des rois with chocolate ganache by Nicolas Cloiseau of "La maison du chocolat" in Paris.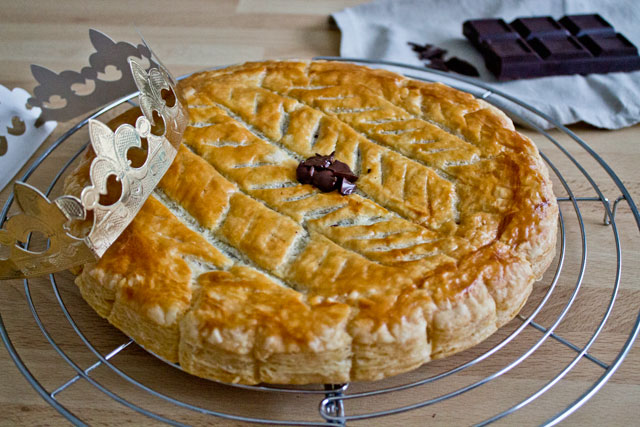 This is the result, which is inspired by that recipe. If you have the chance, you should really get the 60% Kuruba dark chocolate and 37% Monsera milk chocolate that are suggested in the recipe. The chocolate here is used to make a particular ganache which is then cooked and thickened with cornstarch (sort of like a pastry cream).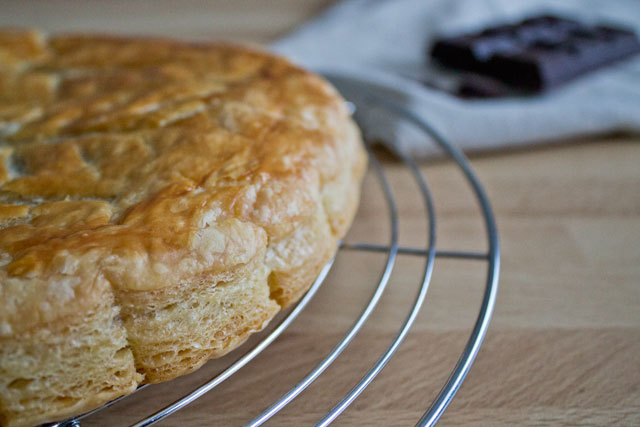 As for any product with puff pastry, it is very important to respect the rest times of the dough, especially the ones before baking. If the gluten in the dough is not "relaxed" enough, the puff pastry might not rise properly and the decoration on the top will not be visible.
Galette des rois with chocolate ganache