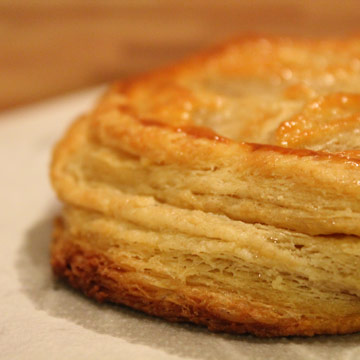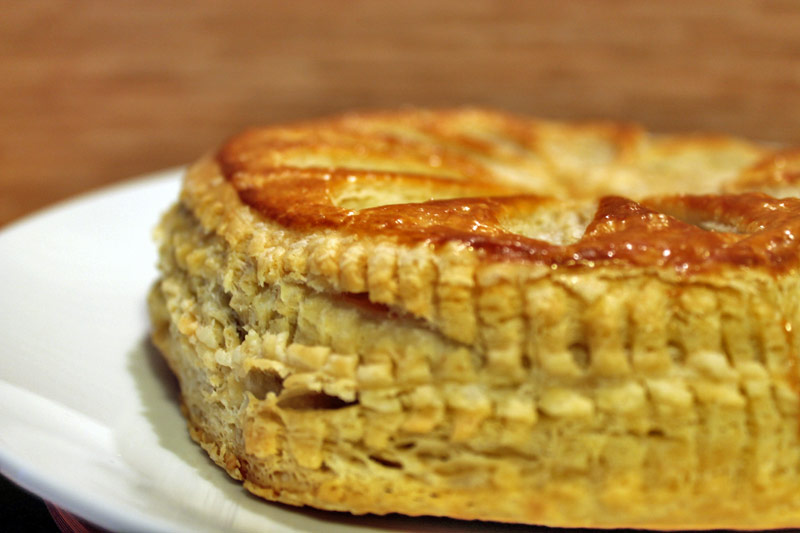 As soon as January 6th arrives, all bakeries of France fill up with "galettes des rois", the three kings' cakes.
According to the tradition, the cake is made up puff pastry filled with a frangipane cream. A small "fève" (a small object like the surprises in Easter eggs) is usually hidden inside the galette.
The one who finds the fève becomes "king" or "queen" for a day and has the right to wear the (paper) crown which is sold with the galette. 🙂
But all privileges come at a price, and so the king/queen has the "moral" obligation of buying another galette and offer it to his or her friends.
This year I tried to make the galette myself to offer it to my colleagues at work: unfortunately I had a wrong recipe and the first time the cake was underbaked (a bit raw inside), but the filling was delicious!

The second time was better but the decoration on the top got a bit messed up (I'm still trying to understand why). 🙁