Recipe: Galette des rois with frangipane cream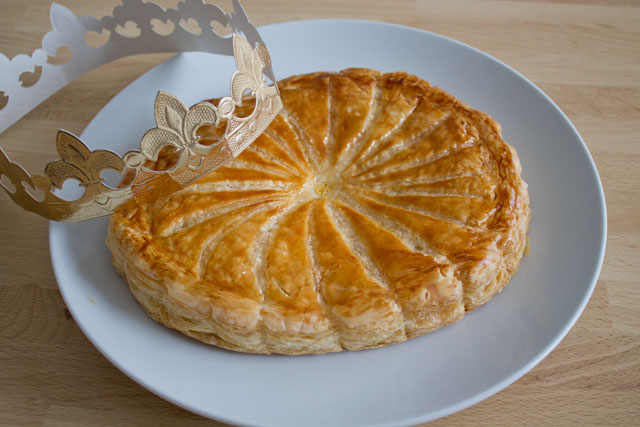 I recently wrote that the galette des rois is the traditional cake for the Epiphany in France and is eaten throughout January (read my previous article to find out what a galette is, and what's the tradition behind it).
It is made of a crunchy puff pastry exterior with a creamy filling (usually the predominant flavour is almond) and whoever finds the small "fève" (a small sculpture hidden inside the cake) becomes "king/queen for a day".
Last year I mademy first attempt at making a galette des rois, and although the result was tasty, the appearance was, well… have a look here.
So this year it was a great satisfaction to come out with something much nicer!!!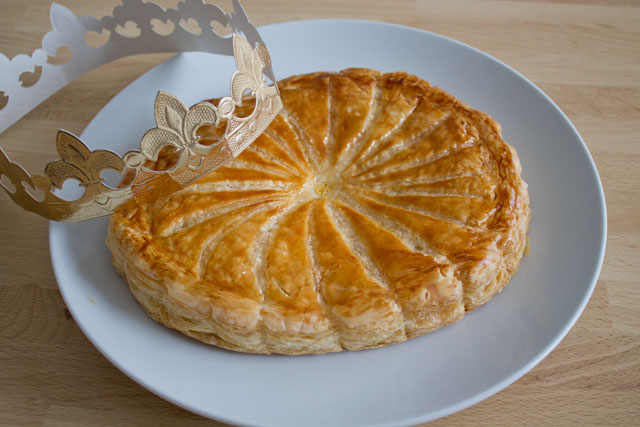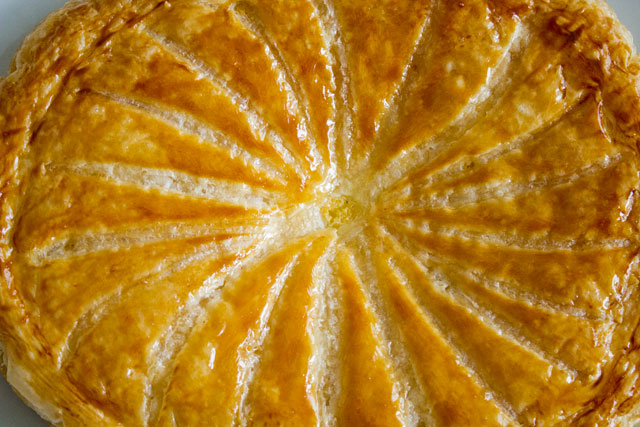 As first step-by-step recipe of galette des rois on the blog, I chose to go traditional and I opted for a filling of frangipane cream, a delicate mix of almond cream and pastry cream.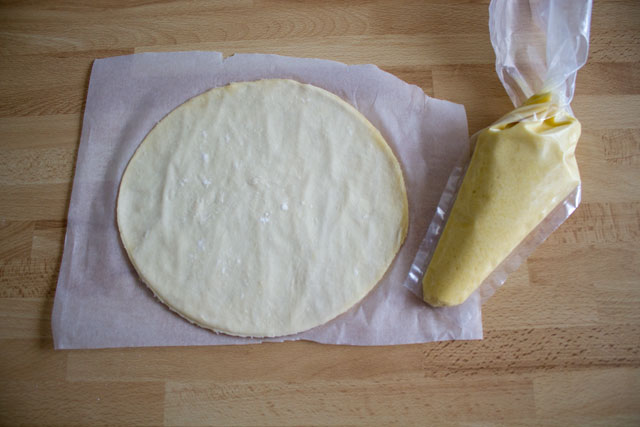 Of course I also made the puff pastry myself, but you can buy a ready-made one at the supermarket (just be aware that it will never be as good as mine!) 🙂 and in that case making a galette becomes a super easy and quick job!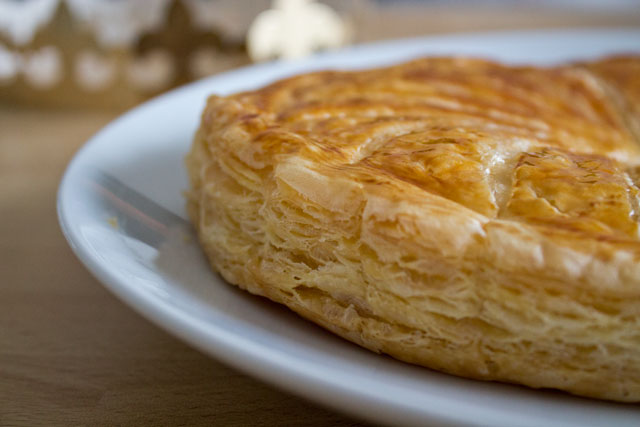 Now who will be king or queen for a day? 🙂
Galette des rois with frangipane cream