Galettes des rois from France (2014)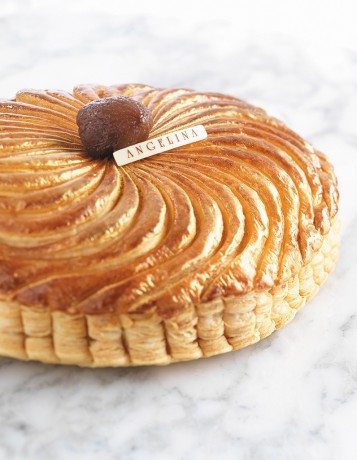 Whereas in most countries, pastry chefs in January take well-deserved vacations after the Christmas period, in France they keep on working hard!
The famous Galette des rois is the dessert that is sold from the Epiphany till the end of January!
The traditional version of the galette is made of puff pastry with a frangipane cream filling.
Although this galette des rois is popular everywhere in France, another pastry can be found in the south to celebrate the Three Kings: the crown-shaped "Royaume" (Kingdom) or simply "Brioche des rois", with candied fruits that resemble precious gems.
Both desserts contain a small "fève" or lucky charm: whoever gets it in their slice of cake becomes "king/queen for a day"! 🙂 This gives right to wear the paper crown that is usually sold with the galette, but also the obligation to buy another galette to share with friends and family.
Any bakery in France offers its version of the Epiphany pastries and even the most famous pâtissiers rival in originality to distinguish themselves.
Here are some of the best and most original galettes des rois of France: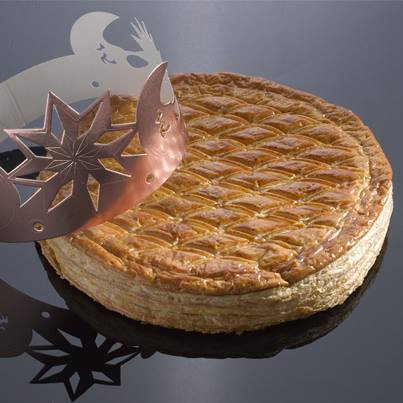 (All pictures taken from the chefs' Facebook pages and from Elle.fr)