Top 10 2013 Christmas Yule Logs I would have liked to taste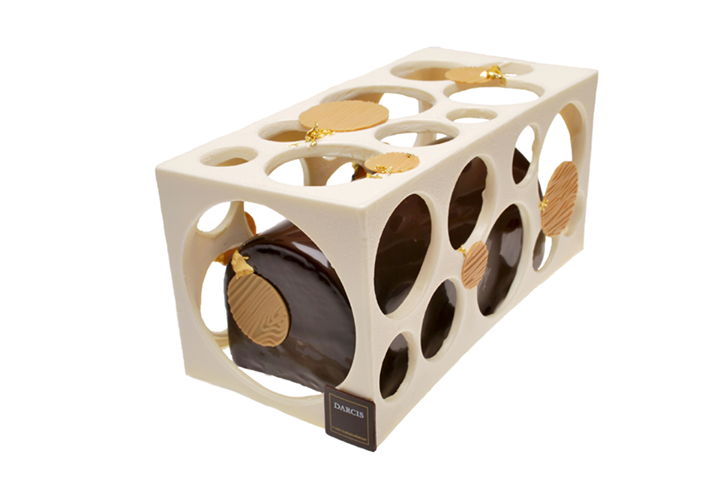 This year for the first time I discovered the original world of Christmas yule logs.
I mean, I already knew bûches de Noël were very popular in France, but little did I know that they have recently become some of the most stylish examples of fine pastry.
Nowadays, the most original Christmas Yule Logs are no longer rolled cakes, and sometimes they do not even have a long log shape!
Here are the top 10 bûches de Noël I would have loved to taste this year! (Disclaimer: opinions based solely on aesthetics!) 🙂
10) "Black forest" by Laurent Duchêne, Paris: soft chocolate spongecake, cherry gelée and dark chocolate crémeux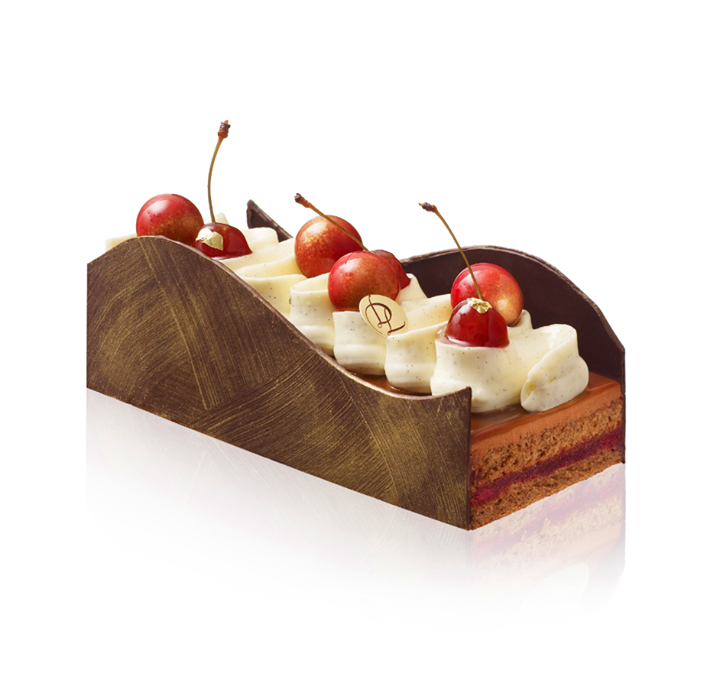 9) "Puits rouge" by Oberweis Luxembourg: lemon and olive oil madeleine spongecake, red fruit mousse and raspberry crémeux.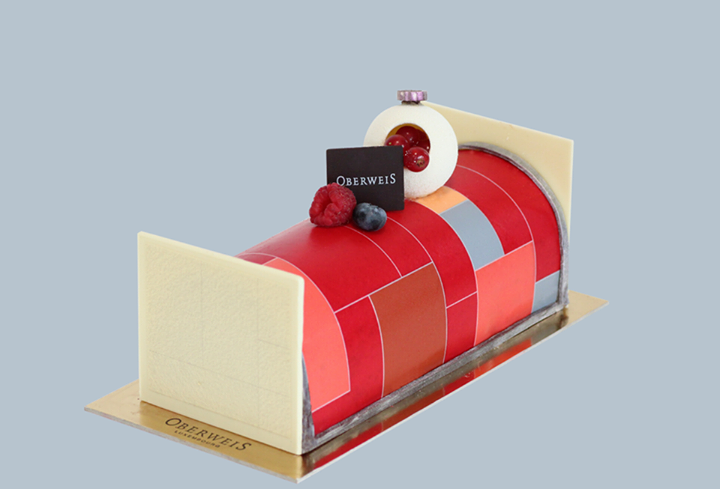 8) "Zen" by Sadaharu Aoki, Paris: sesame sweet tart crust, dacquoise, sesame crémeux and white chocolate cream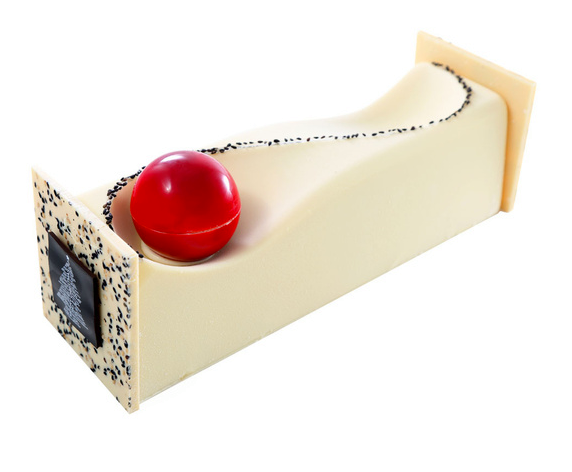 7) "Taille de Guêpe" by Chocolat Seve, Lyon: gianduja chocolat, rhum baba and golden raisins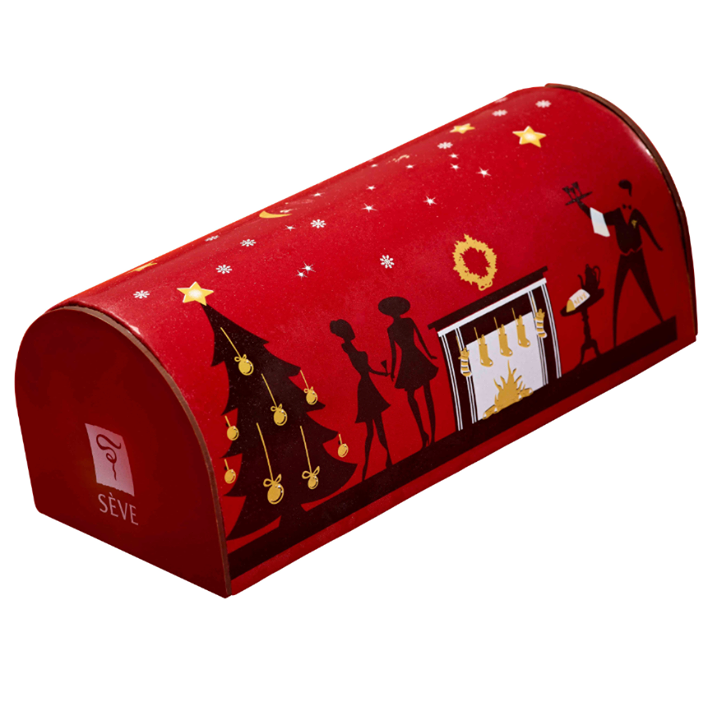 6) "Boutonnière du Père Noël" by Chocolaterie Bellanger, Le Mans: raspberry compotée, lemongrass cream, almond spongecake, chocolate crunchy layer and whipped egg whites on top as Santa's jacket buttons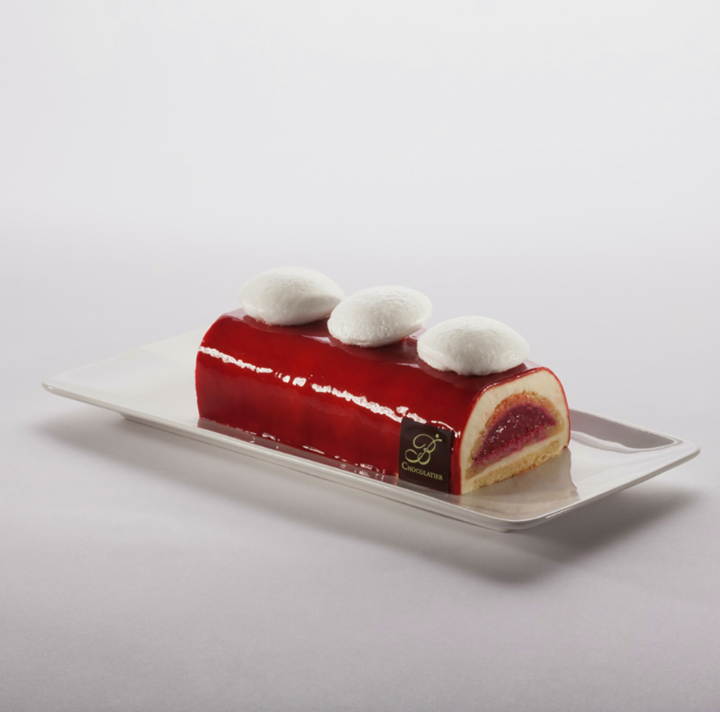 5) "Blancs et merveilles" by Yann Bris/Dalloyau, Paris:  a crunchy macaron and toasted hazelnut layer, Madagascar milk chocolate and citrus flavoured mousse, meringue cream and bergamot compotée
4) "Noël à la Montagne II" by Pierre Hermé Paris: chocolat macaron, soft chocolate spongecake, Trinidad chocolate ganache and moussse
3) "Christmas tree" by MATYASY, Toulon: choux pastry with caramel crémeux and milk chocolate crème légère:
2) "Del Lago" by Jean-Philippe Darcis, Brussels: crunchy hazelnut and roasted cocoa nib layer, Japanese citrus fruit crémeux. soft chocolate, hazelnut and argan oil spongecake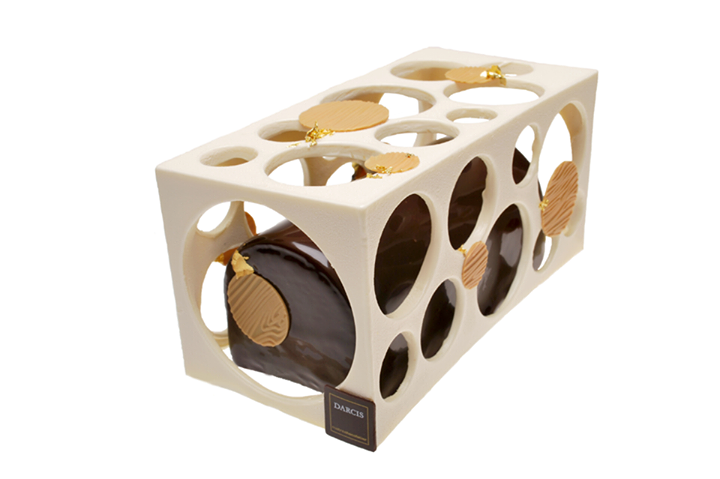 …and the #1 Christmas Yule Log of 2013 is…
1) The amazing "French-style winter garden" by Lenôtre, Paris: definitely too complex to explain, and more expensive than the average at 120€, but it looks like it's worth every cent! 🙂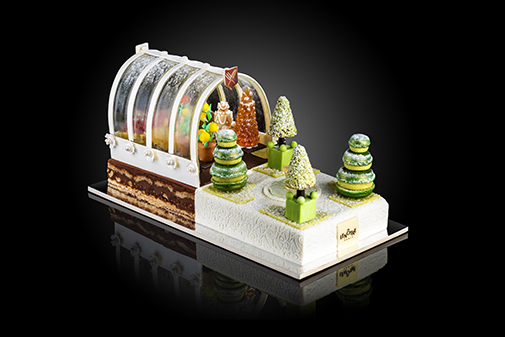 If you can't buy them but still want a bûches de Noël, try this chocolate and hazelnut yule log I posted some time ago!
(All photos taken from the respective Facebook pages)