A pit stop at Matyasy in Toulon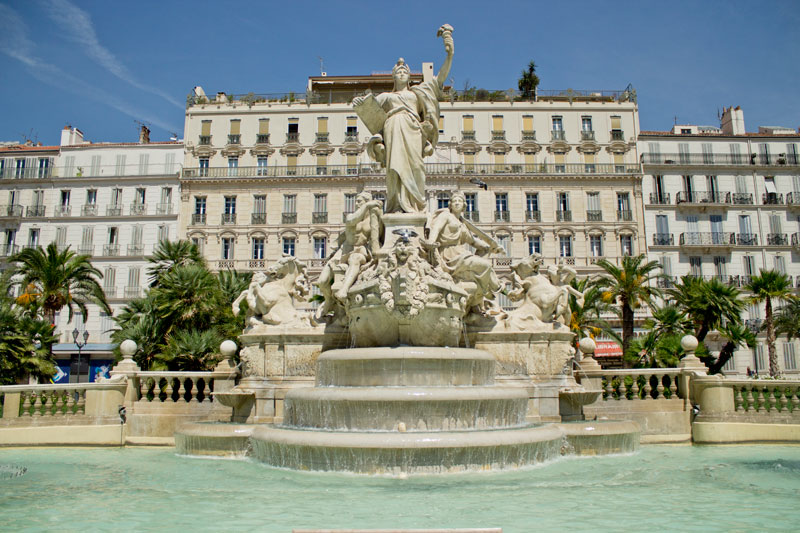 I've been in the Provence region in France for more than two years, but I feel like I still have a lot to visit! There are so many interesting places!
That's why I decided to make some travelling this summer… and I started with one of the closest cities: Toulon.

Visualizzazione ingrandita della mappa
At just one hour and a half from Cannes, Toulon is the biggest and most important port in France, location of an important military base.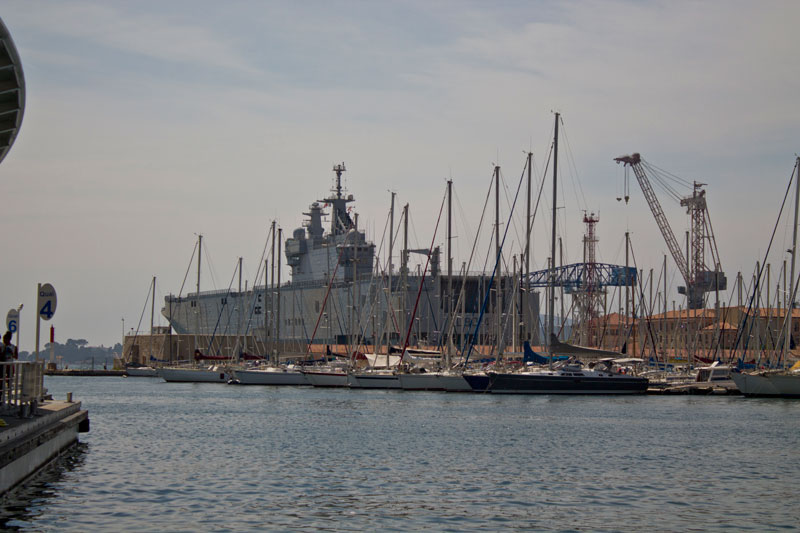 Apart from the port and the docks, the city is famous as well for its numerous fountains (around 200!) and for the nice streets in the center.
After a whole day visiting the city under the sun, I felt like I needed something to fill up on sugar, so I stopped at one of Toulon's most famous pastry shops: Matyasy.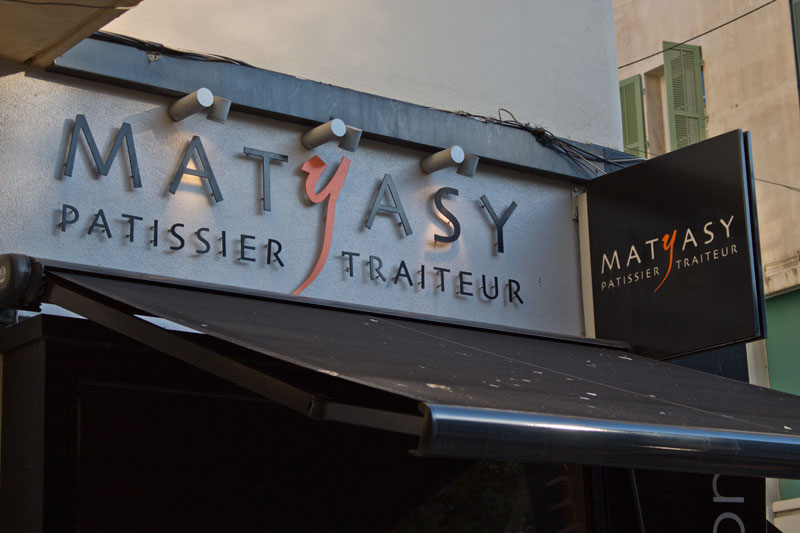 Matyasy is a member of Relais Desserts, a pastry association of great chefs (Pierre Hermé is one of them, for example). Whenever I go a city now, I always check if there is a shop by one of Relais Desserts' members there.
And even this time, I was not disappointed! Matyasy started off in La Crau and then settled in Hyères, a few kilometres away from Toulon. The shop in Toulon itself was not huge but it offered a wide range of products anyway: individual modern tortes…
Chocolates…
Biscuits, but also other products…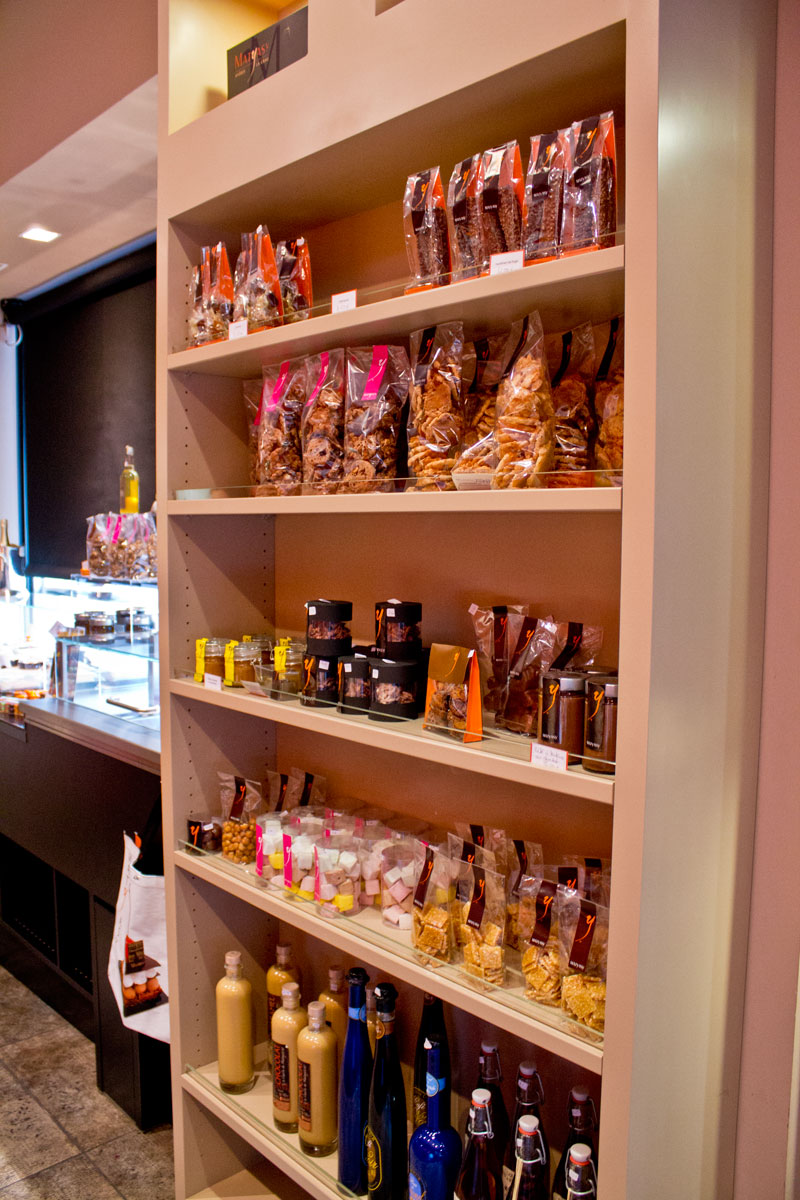 including savoury ones, since Matyasy is a caterer as well.
The prices
Chocolates are at 70€ per kilogram, which is not cheap but I've seen much worse… For 10€ I was able to get one chocolate for each flavour (and there are many!).
And then cakes were at around 3,20€ each! It's ridiculously cheap (well, probably anything seems ridiculously cheap outside of Cannes)! Normally, I am willing to pay 5€ for a Sunday treat, but in this case for less than 10€ I got 3 small cakes! 🙂 🙂 🙂
The tasting
Ok, it was cheap, but was it good? Well, yes! 🙂
The chocolates were delicious: some of them were a bit similar among themselves (you know, the usual combinations of chocolate and hazelnuts/praline/etc), but there were some gems like the Aubade, made with a raspberry-chocolate ganache or the Bergamote, made with an Earl-Grey infused chocolate ganache. 😛
Then I chose one cake per type: with fruits, all-chocolate, and something more original with fruits AND chocolate! 🙂
The Carémembon (a big macaron with a lemon cream and fresh raspberries) was very delicate and with a perfect balance of tartness and sweetness.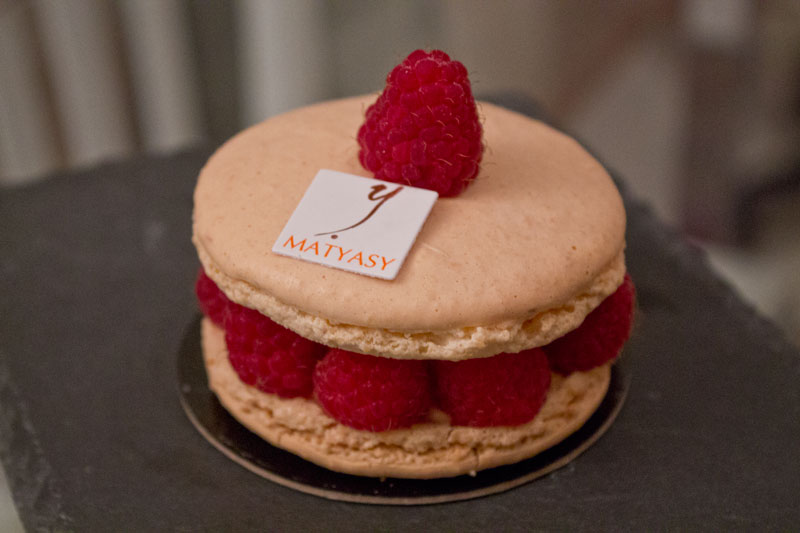 Matyasy – Carémembon
The Diapason was a "simple" pastry with a milk chocolate mousse, and then the crunchiness of a meringue and a praline layer. Everything wrapped in a nice chocolate dress!
And finally, the Pom'Tatin, reminiscent of the famous Tarte Tatin made with caramelised apples. Apart from the caramelised (or candied?) apples in the middle, this cake had little in common with the Tarte Tatin since it contained as well a milk chocolate mousse and a biscuit: it was not bad at all, and looked very nice and elegant, but it was the less convincing of the three.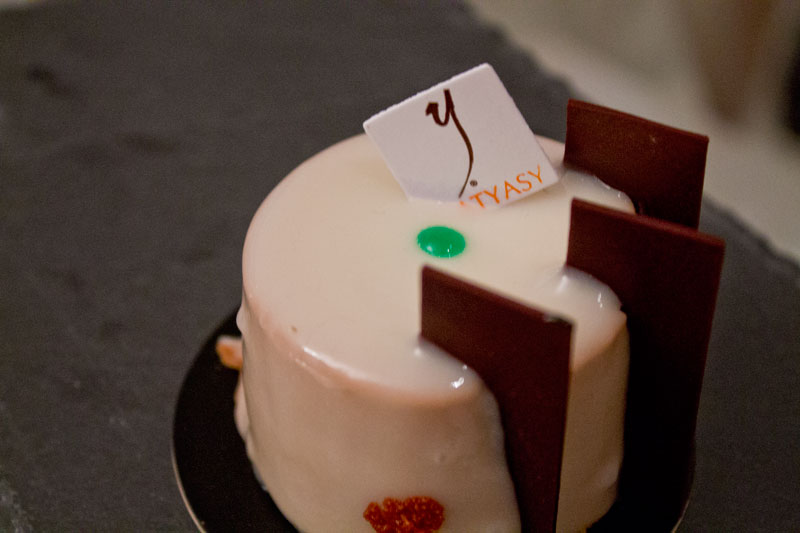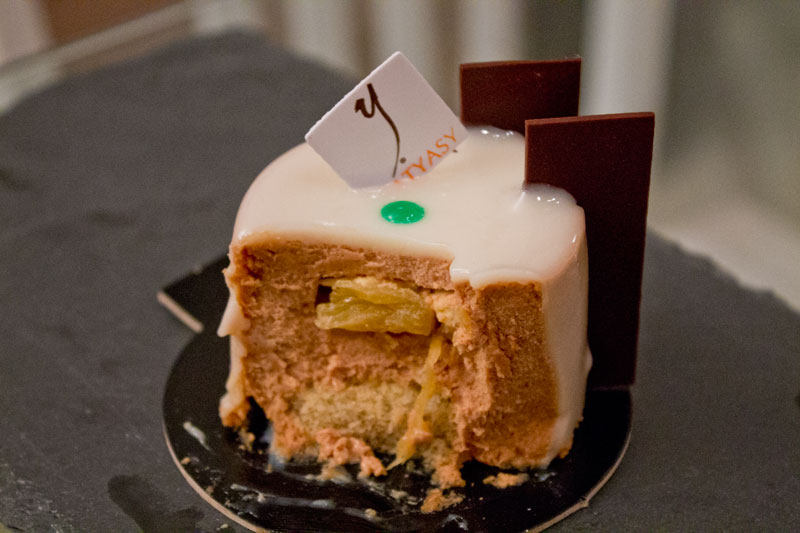 It is just a shame the main big store of Matyasy is in Hyères and I didn't have the chance to go there. I'll definitely have to plan another trip! 🙂
Toulon (Le Mourillon)
12 boulevard Bazeilles
Hyères
34 ch de la Villette
1 montée de Costebelle