Field trip to Paris: Pierre Hermé
Disneyland was the excuse I found to organize a trip with my friends to Paris. After one day with Mickey Mouse, we had the chance to visit this wonderful city. A city I would definitely love to live in. Who knows, one day…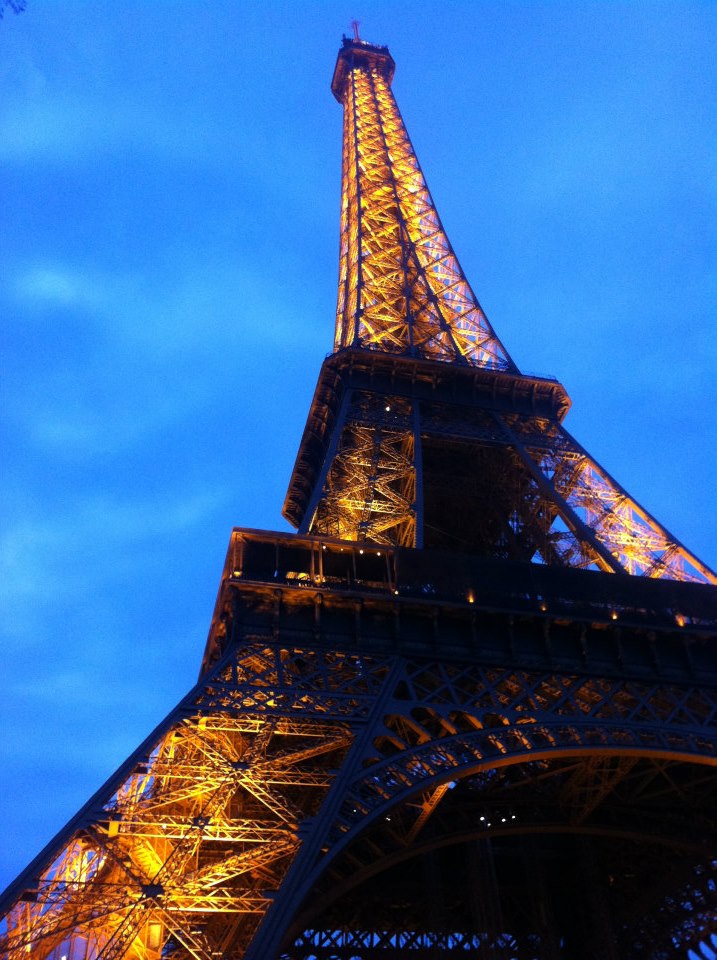 I arrived one day before my friends, so I had the chance to make my pastry shop tour on my own. After the Plaza Athénée hotel, the next stop was Pierre Hermé.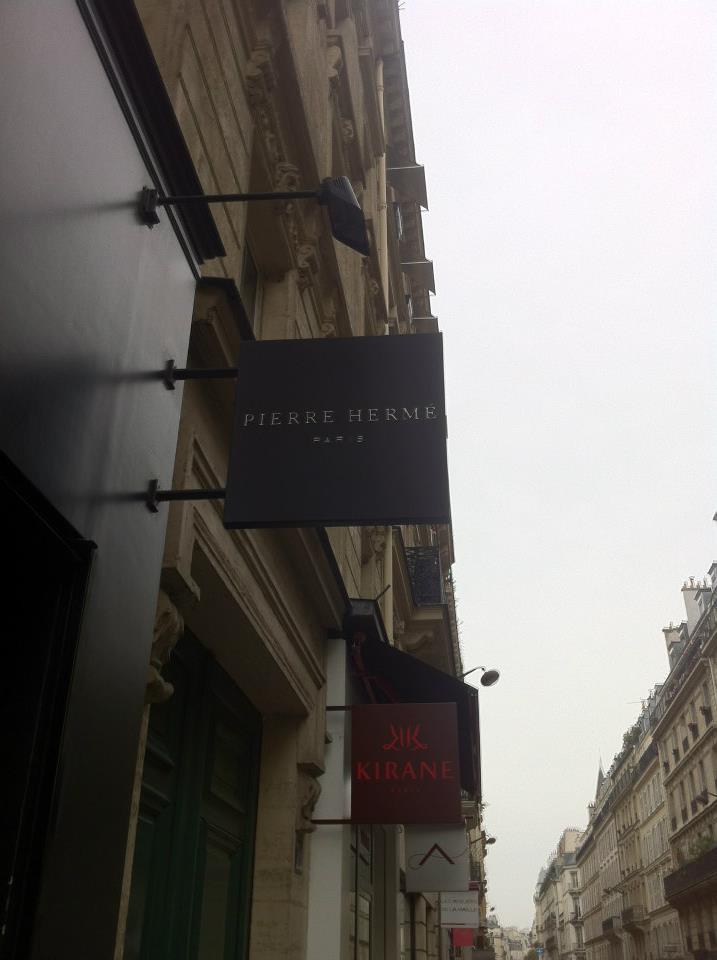 I had heard so much about him that I was very curious to try to his pastries.
Pierre Hermé is also considered one of the best pastry chefs in the world, and also "the king of macarons". He creates new products with a technical approach and in-depth chemical studies.
As he discovers a great combination of flavours, he creates many variations on the theme: for example, the name "Ispahan" defines a mix of rose water, lychees and raspberries, and you can find this combination in cakes, croissants, macarons, etc…
Another characteristics of his is a good use of marketing! And being a marketer myself, I can't help but love it!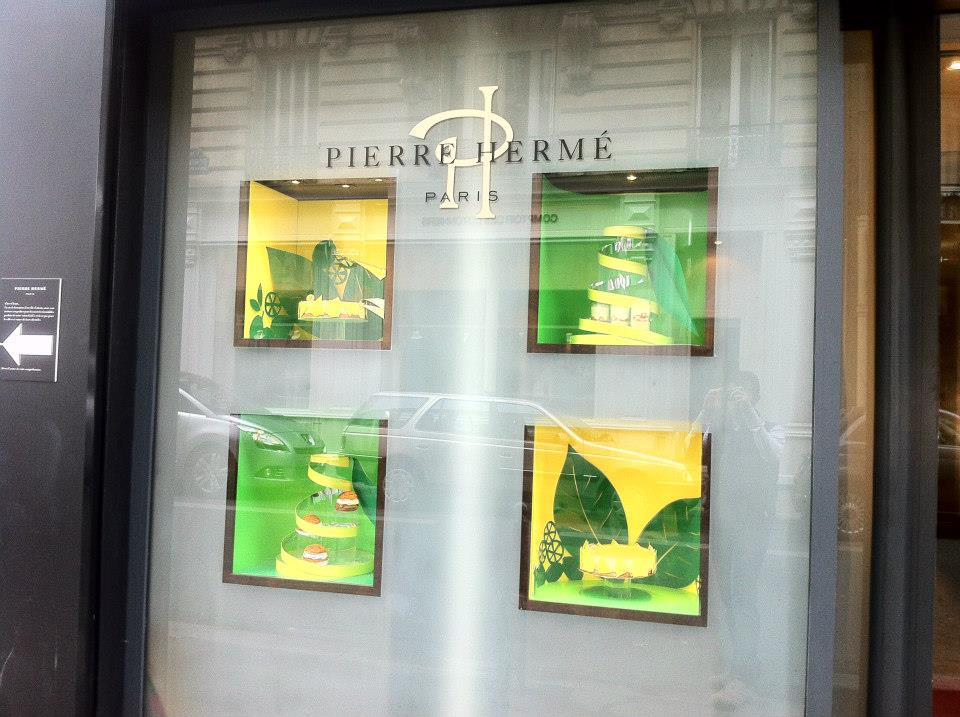 You can see the good marketing not only in the products and ads, but also in the stores! Pierre Hermé's stores are really designed to look like jewellery shops!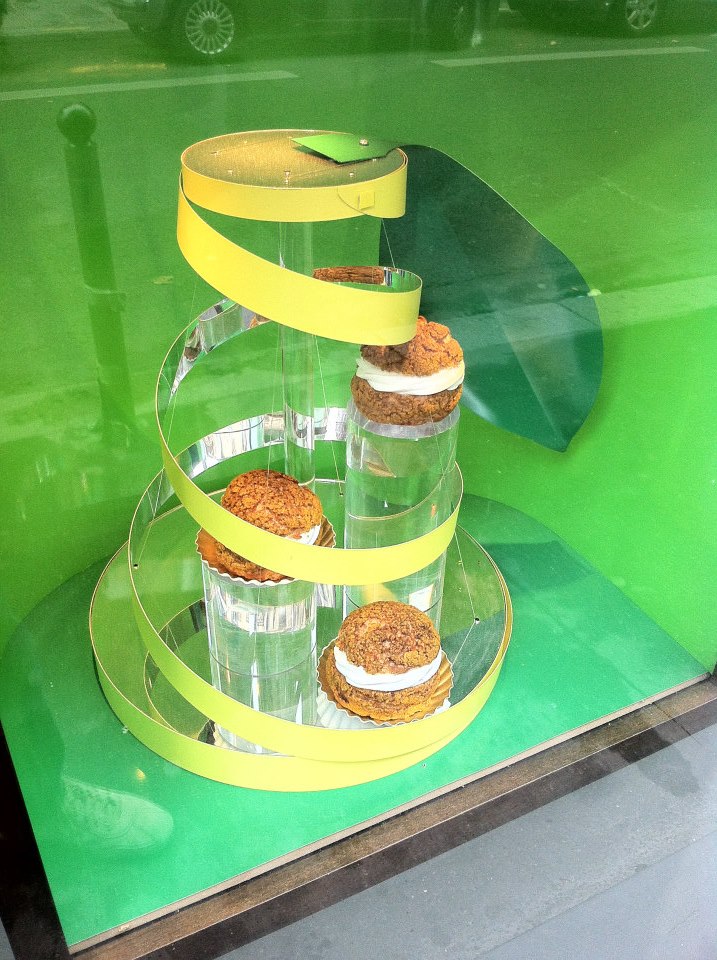 In the picture above you can see some choux in the shop window. They are displayed like Rolex would display a 50,000$ watch!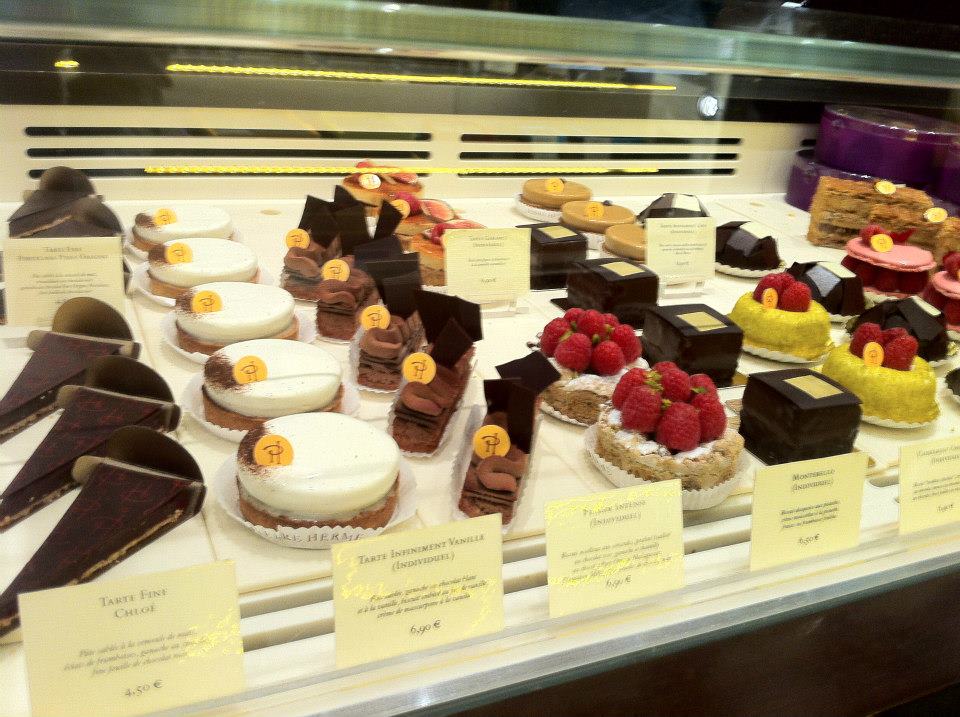 During my stay in Paris I tried several macarons, an Ispahan croissant and a single portion of "Plaisir intense" with dark chocolate and praliné.
My opinion: the macarons are the best, really good and with an unusual mix of flavours. The pastries were, uhm… a bit different from what I expected. Don't get me wrong, as soon as you taste, you realize you're eating a masterpiece.
I probably chose the wrong pastries though: the chocolate in the "Plaisir intense" was slightly too bitter for me, and the Ispahan croissant reminded me of an old lady's perfum… 😛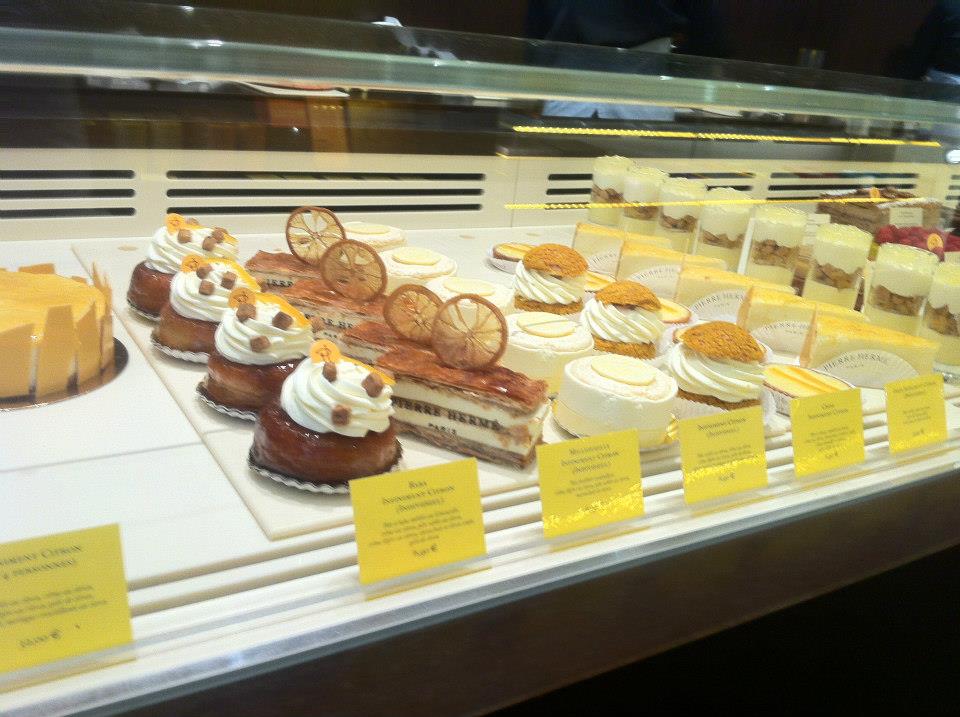 As you can see in the pictures above, anyway, everything looked amazing! I hope I can go back to Paris soon to get some more! 🙂