Review: Galette des rois by Jean-Luc Pelé (Cannes)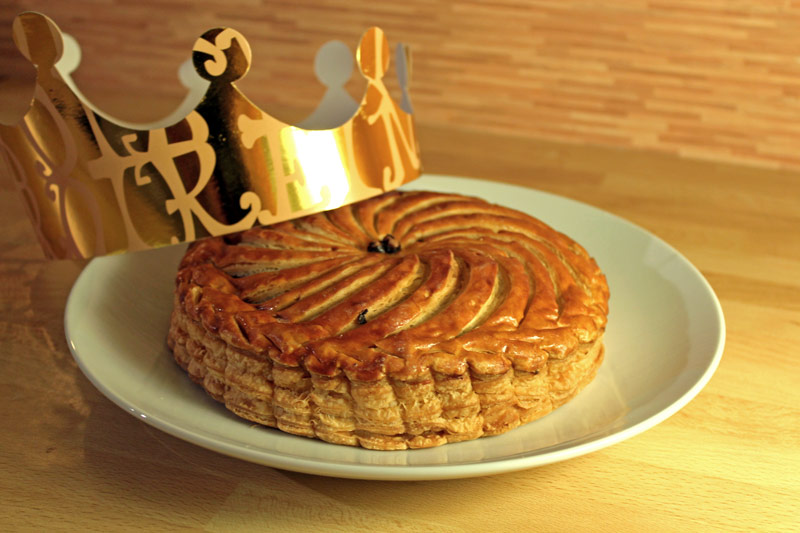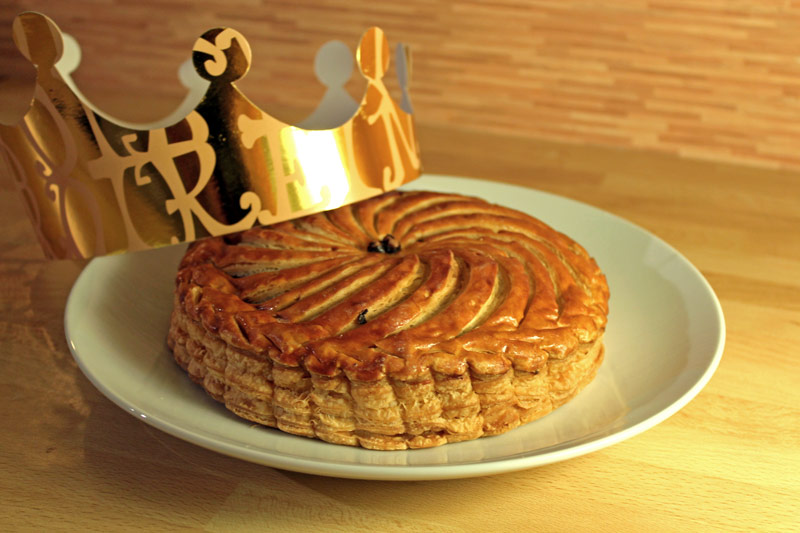 Believe it or not, this is the first Galette des rois I buy in a pastry shop! It looks really nice, definitely different from the ones you can find in regular bakeries.
I chose to buy it at Jean-Luc Pelé's shop, one of the main pâtisseries here in Cannes, because it was the only one to have a wider choice of flavours. Traditionally, the galette is filled with a frangipane cream, therefore with a strong taste of almonds.
Apart from the traditional version, instead, this year Jean-Luc Pelé proposed some variants, like praliné, raspberry and pistachio, chocolate…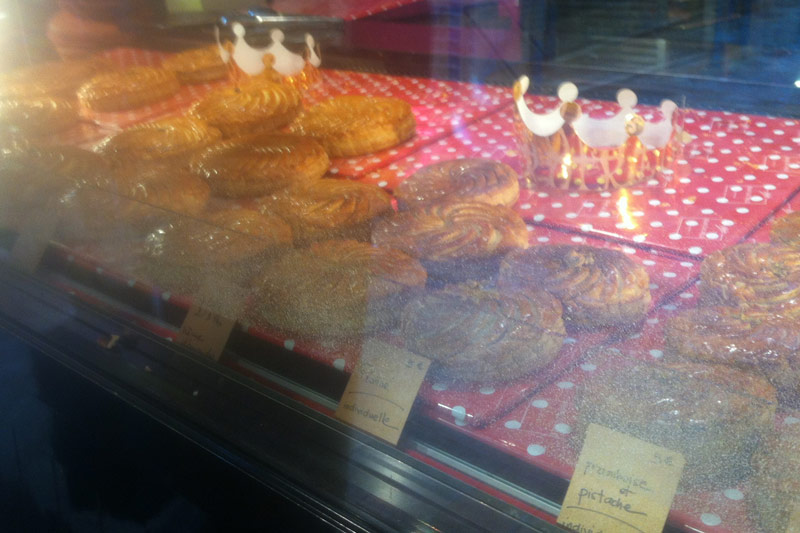 The galette I bought was indeed a chocolate one: I was a bit disappointed to discover it was not filled with "almonds and chocolate" like I had imagined, but with a simpler chocolate ganache.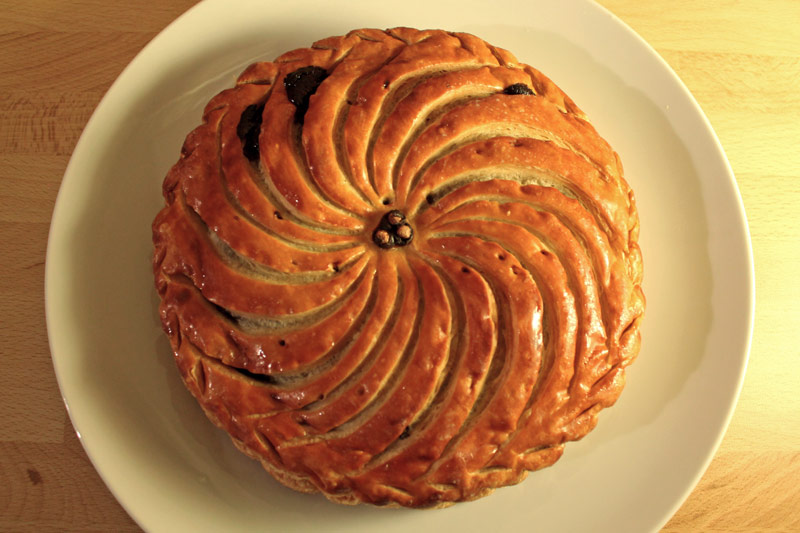 Unfortunately, the simplicity of the filling didn't really justify the relatively high price (20€ for a 4-person galette), but I must admit that the galette was really good: I would recommend it to anyone. 🙂
PS: here is the recipe of the traditional frangipane galette that I published a few days ago…