Field trip to Paris: Carl Marletti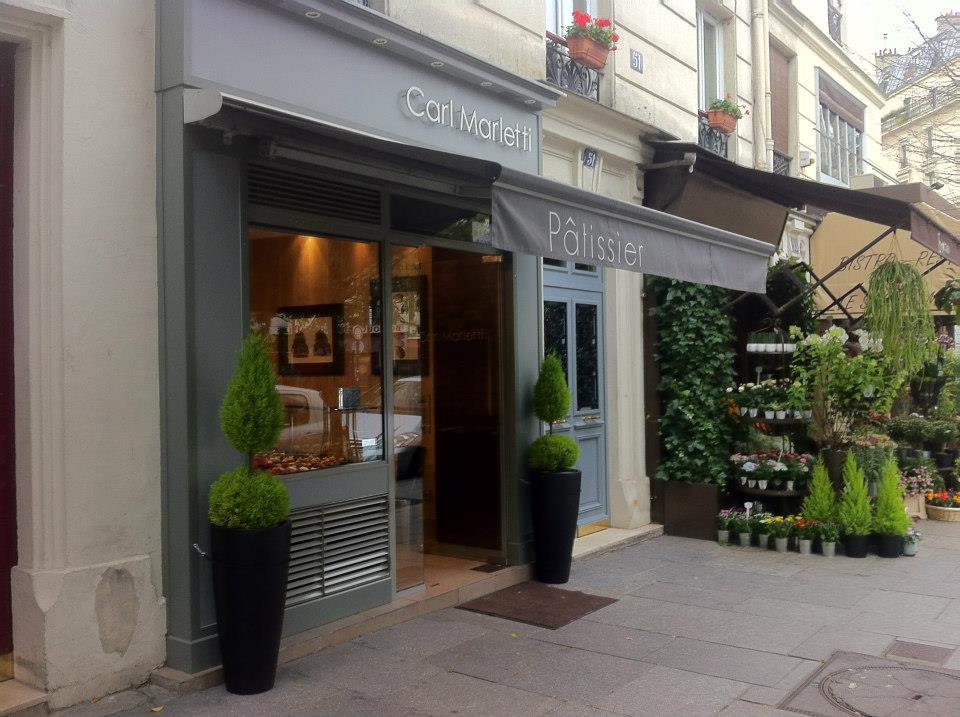 One of the few regrets I had after visiting Paris is that I missed out on the chance to taste something original by Carl Marletti.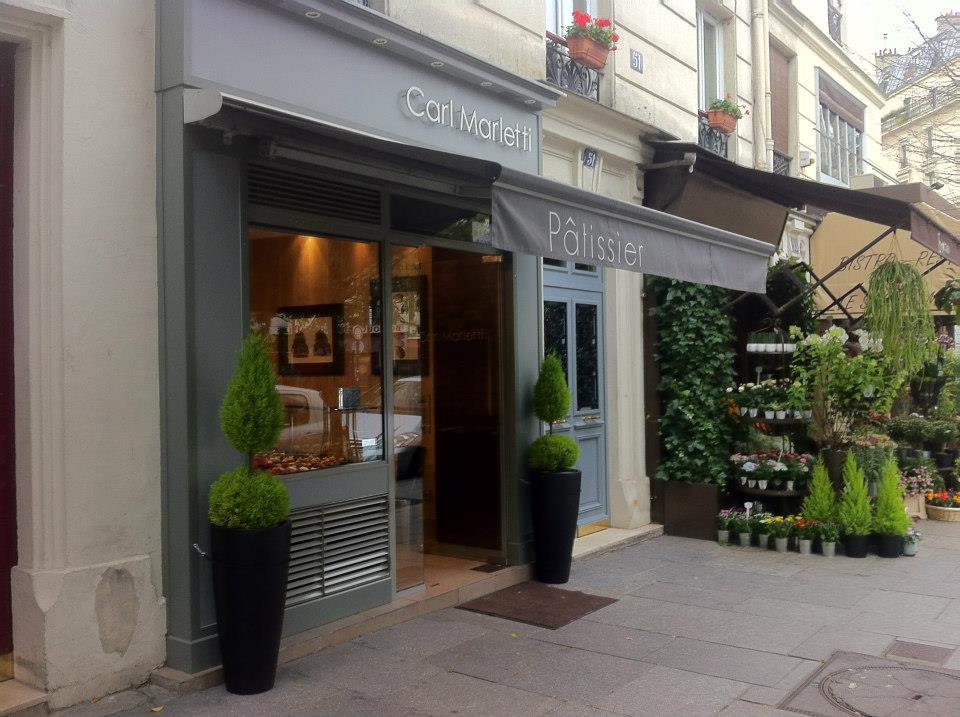 Carl Marletti is the former pastry chef at the Café de la Paix near the Opéra of Paris and has been the owner of his pastry shop since 2007.
I loved the minimalist and chic design of his shop in the 5th arrondissement, and most of all, I loved the wide range of products he offered: definitely things you don't find everywhere!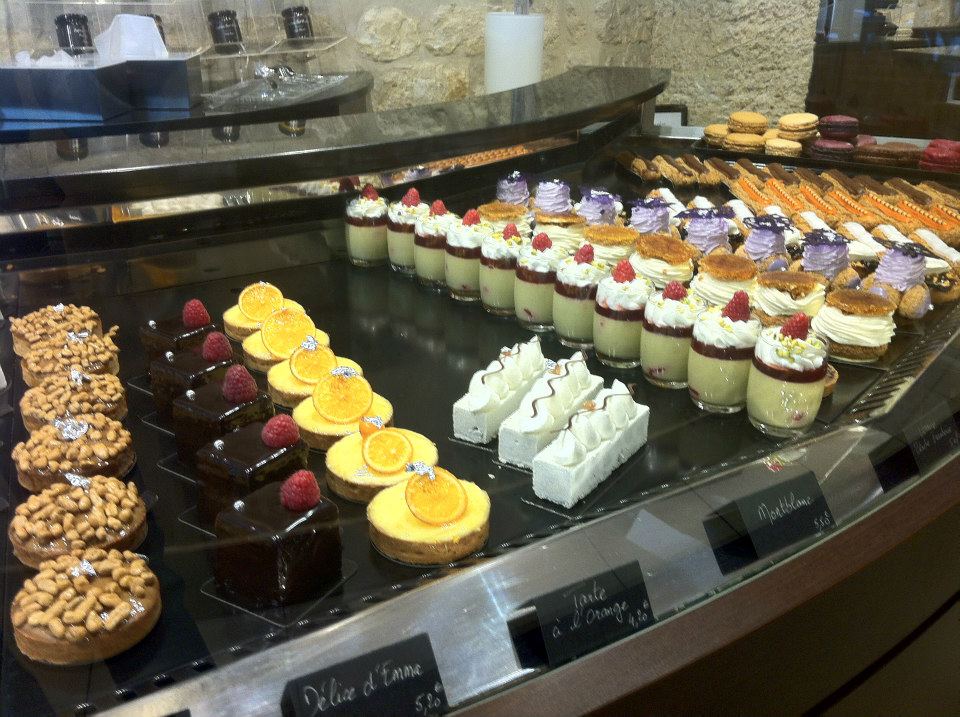 His Paris-Brest won several prizes, but to eat it in a decent way (without getting it all over me) I needed a place to sit and I didn't have it. I wanted to eat something easily on the street. There were many many many products with interesting flavour combinations and it was so hard to choose something…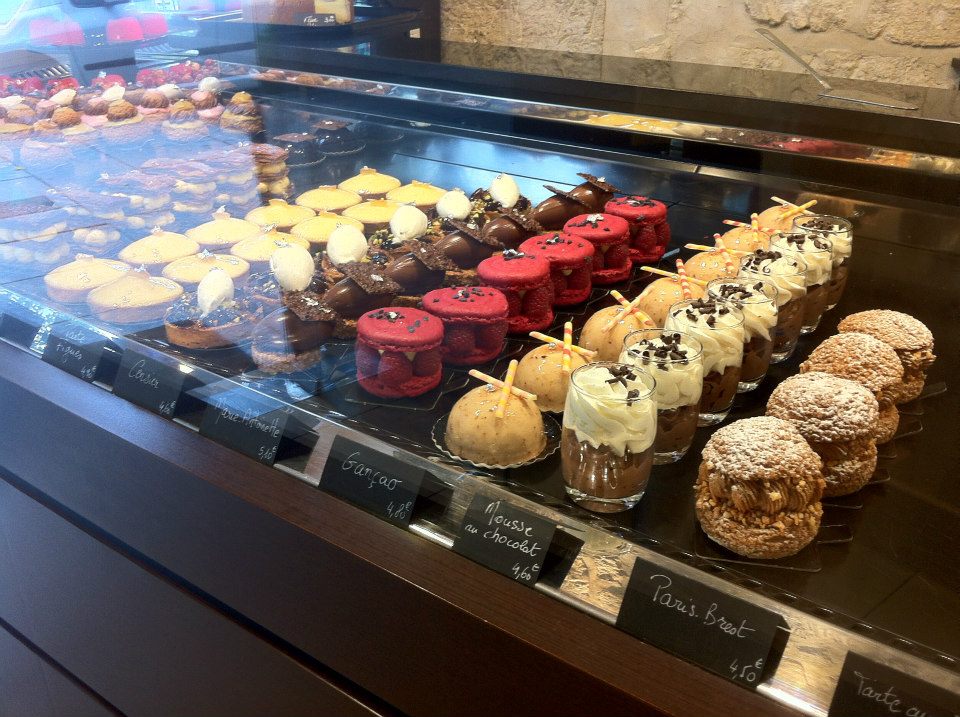 …. that I gave up and just bought an éclair! A normal éclair! Can you believe it???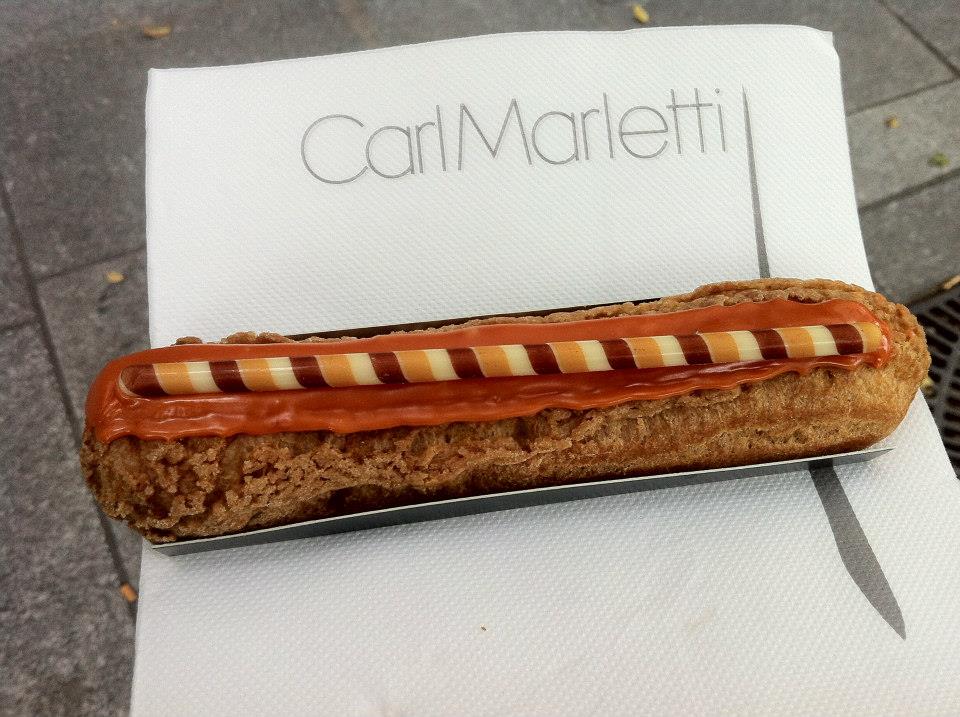 Don't get me wrong, it was delicious, looking stunning, and with a salted caramel flavour. But it was definitely not the most interesting thing in the shop, so I hope I'll have the chance to visit it again to make up for my "mistake"!!! 😛