Pâtisserie Scholler in Montpellier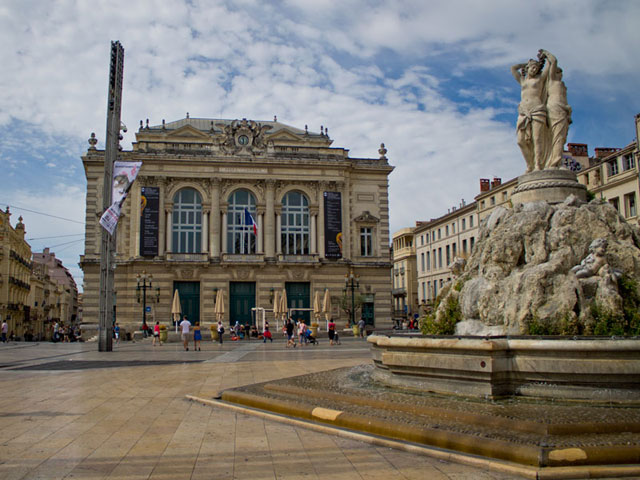 After one day in Nîmes, I continued my road trip through the south of France and I stopped in Montpellier.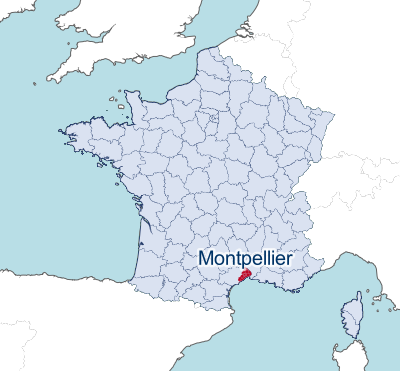 I loved Montpellier: it is one of the biggest cities in France and it seemed very dynamic, young and fresh.
Among the many architectural treasures in Montpellier, the central Place de la Comédie is really remarkable and apparently it's the biggest pedestrian square in Europe!
The whole city centre is pedestrian and it's very extended, but to find the pastry shop I was looking for I had to take my car and go to a calm residential area.
In avenue de Lodève, I found one of the two Scholler boutiques in town.
Ok, the first impression was not encouraging. It was Sunday morning, nobody was in the street of that residential area, and the only pastry shop I found looked like this:
Both the sign and the shop window were shouting "Welcome to the 60's"! 😛 I seriously had doubts: "Is this the place?".
Nevertheless, you can't judge a book by its cover: as a matter of fact, the interior of the shop was much better and I found some nicely-decorated, colourful and appealing cakes.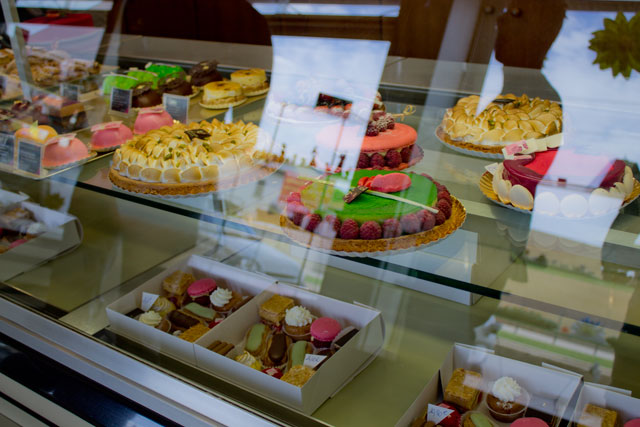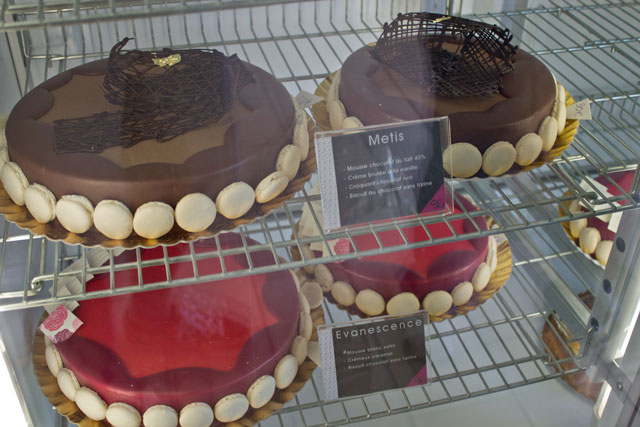 In particular there was a very simple frozen dessert that captured my attention: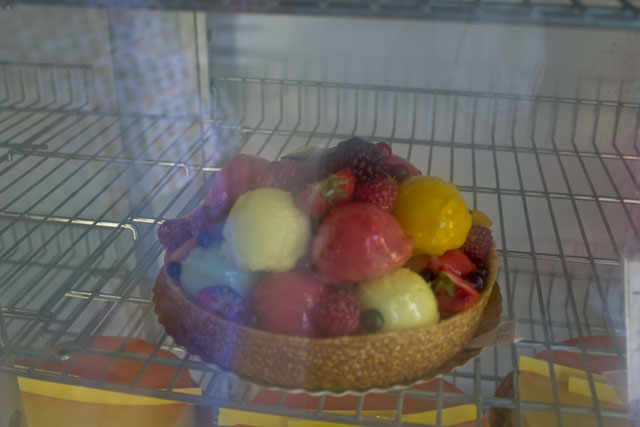 I know it's nothing special, it's just ice cream scoops with a few berries on nougatine, but still it's something easy and effective at the same time and you don't see it everywhere.
Finally, I bought my breakfast. The box was classier than what I was expecting: good cardboard and elegant design (too bad it was made of two bottoms of the same size, which of course didn't look very elegant).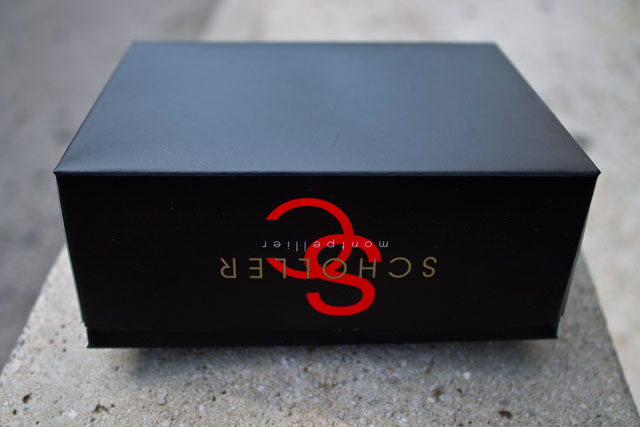 The breakfast I had chosen was one of my favourite desserts: an éclair version of the Paris-Brest. It was all covered with caramelized hazelnuts, which made it even yummier! The éclair was really good and I would have definitely bought another one, even if I have to recognize it was not "haute pâtisserie".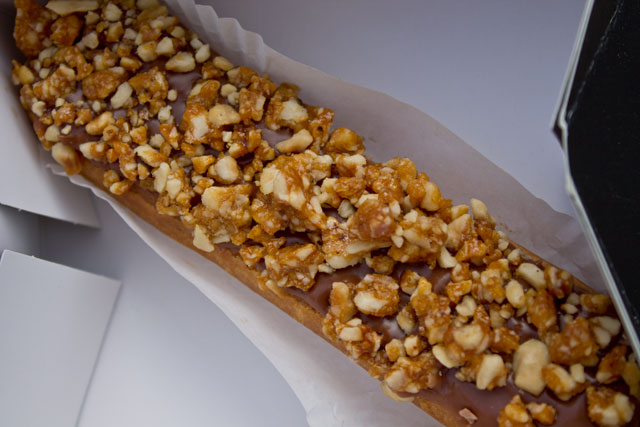 To recap: my random pick satisfied me, the appearance of the other cakes as well; unfortunately the shop was a bit old-fashioned, but the prices were quite honest (even though during my trip I realized that probably any city is cheaper than Cannes)! I think this pâtisserie is worth a stop!
Scholler Lodève
121, Avenue de Lodève
34070 Montpellier – France
Scholler Aiguelongue
940, Avenue de la Justice de Castelnau
34070 Montepellier – France
ps: after seeing some photos online, I think the second Aiguelongue shop is much more modern than the one I visited!