The religieuse of a World Champion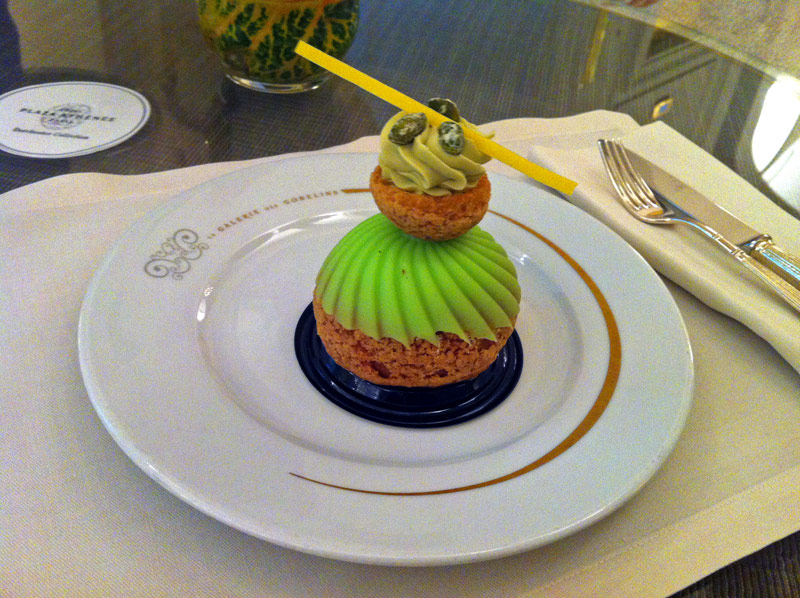 For my first time in Paris, how could I avoid visiting the patisserie of Christophe Michalak, a pastry World Champion who is constantly on French TV?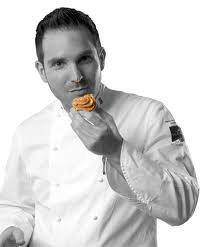 Every time they mention his name on TV, they also say that he is the pastry chef at the Plaza Athénée hotel… so that was my destination on a sunny afternoon in Paris.
Ok, first of all, it's strange, I don't know where the pastry shop entry is… I wander around a bit, then decide to enter (with my humble sweatshirt and jeans) in the 5-star hotel…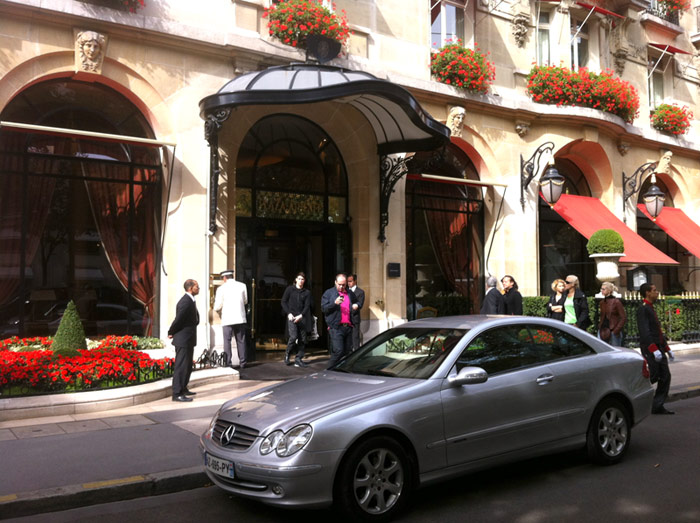 … to discover that actually there is NO pastry shop.
There is only a "salon de thé", so no way to see all his product on sale behind a glass. 🙁
The other bad news was that, whatever you took, the price was 16€. A thin slice of cake? A religieuse? 16€.
Just think that bakeries usually sell a religieuse in a range of 2-6€ normally. I was being robbed, exactly.
But I had got lost in Paris, cycled and walked a lot to get there, I couldn't desist just then, so I sat down and ordered a religieuse, one of Michalak's most famous desserts.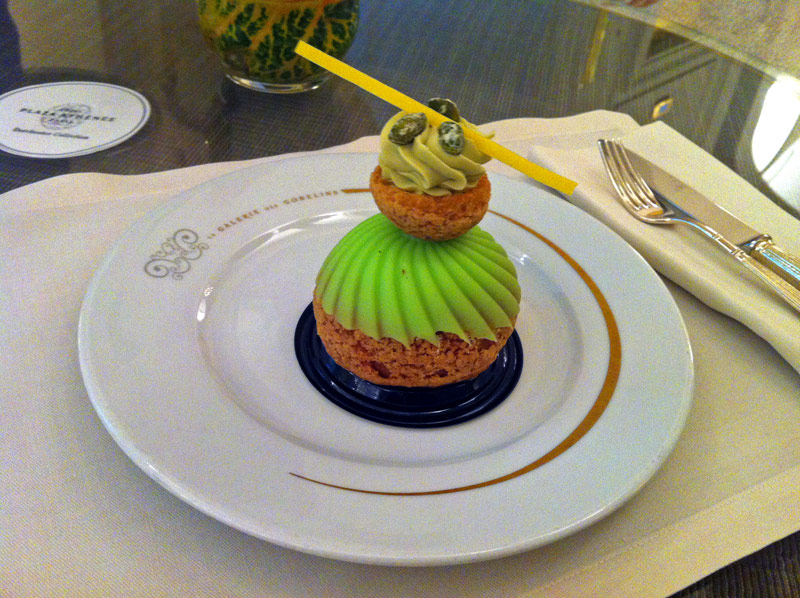 There is no need to say that it was stunning!
I was not at ease in that chic hall, so I felt a bit nervous all alone there and now I cannot remember what was the filling of the religieuse, probably Japanese matcha tea and pistachios.
It was pure pleasure, probably the best dessert I've eaten in my entire life… and it had me struggling to understand how a religieuse, which is so simple, could taste so good!
I left the hotel with a full stomach and a sad feeling because I won't go there again for some time (considering the price, it is not so bad for my wallet)…